Engagement sessions in your neighbourhood and back yard? I think having your engagement photos around your city and even area you live in is such an amazing idea. We put to much emphasis on grand locations with jaw dropping backgrounds. When really we should be focused on where the love story took place. Where do we have coffee? What does a date night look for us? What do we love to do together? These questions will help you build a session that the images will have value for a lifetime. Having a Calgary engagement session or where ever you live  will help the photos take you back to where you were in these months leading you to the celebration of your life! Please enjoy this Downtown Calgary engagement session two blocks from their home. For more tips and trick on engagement sessions please look here form The Knot!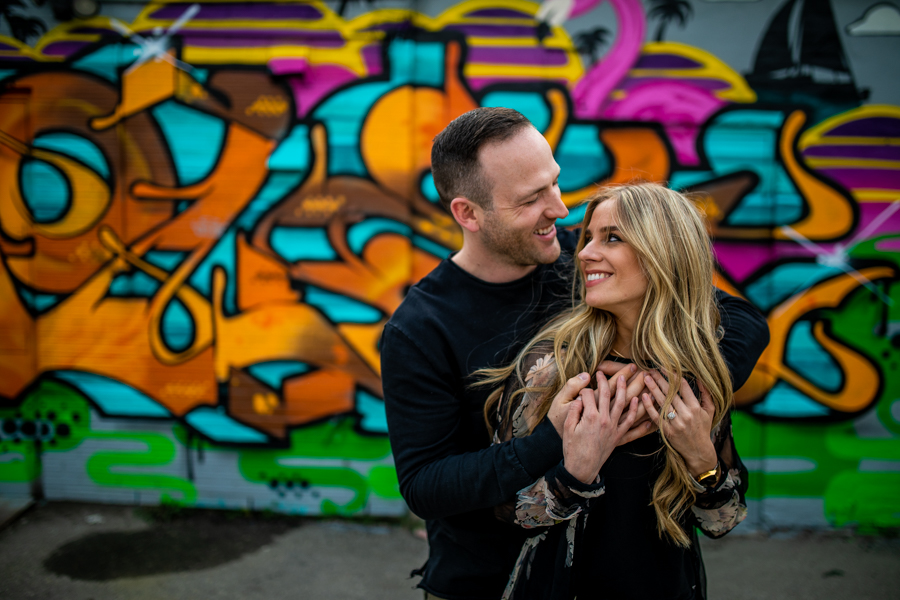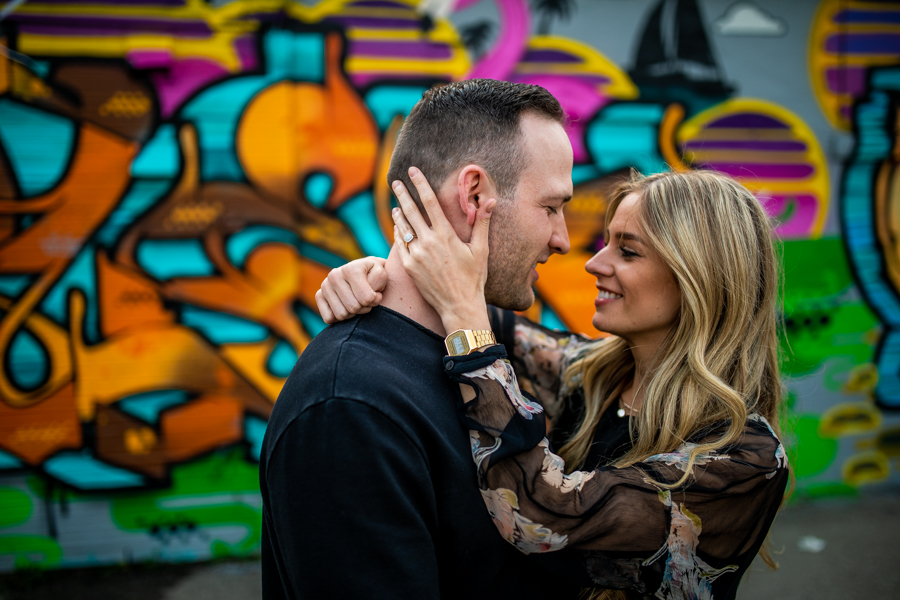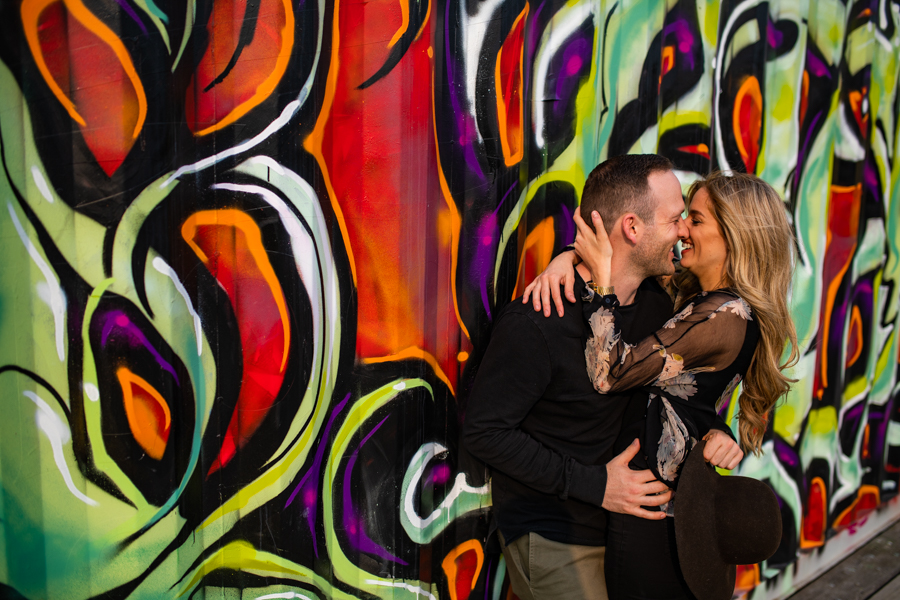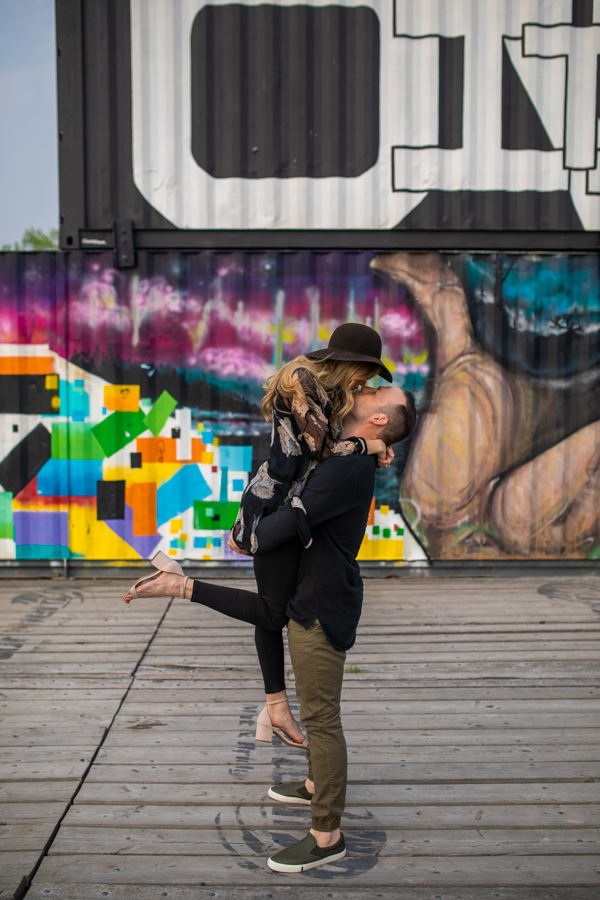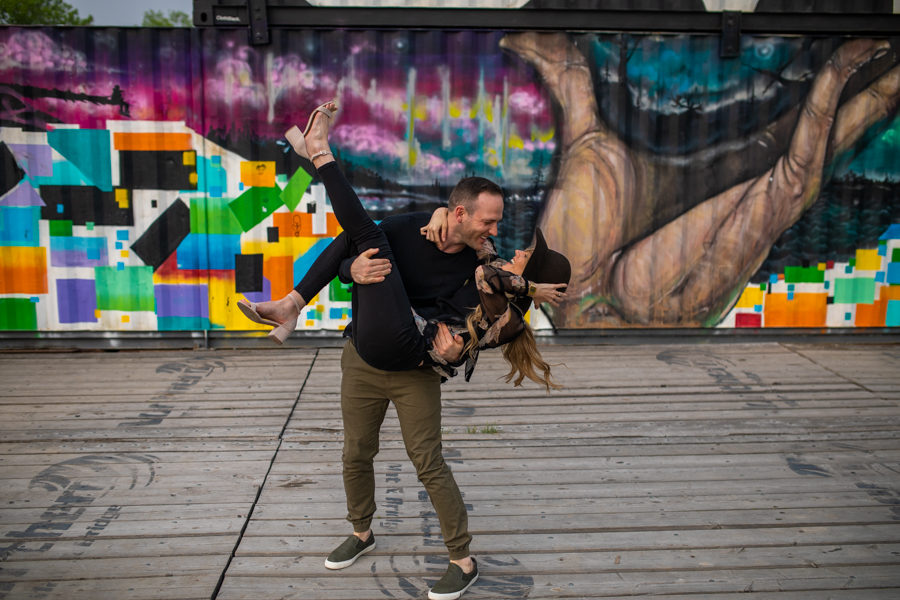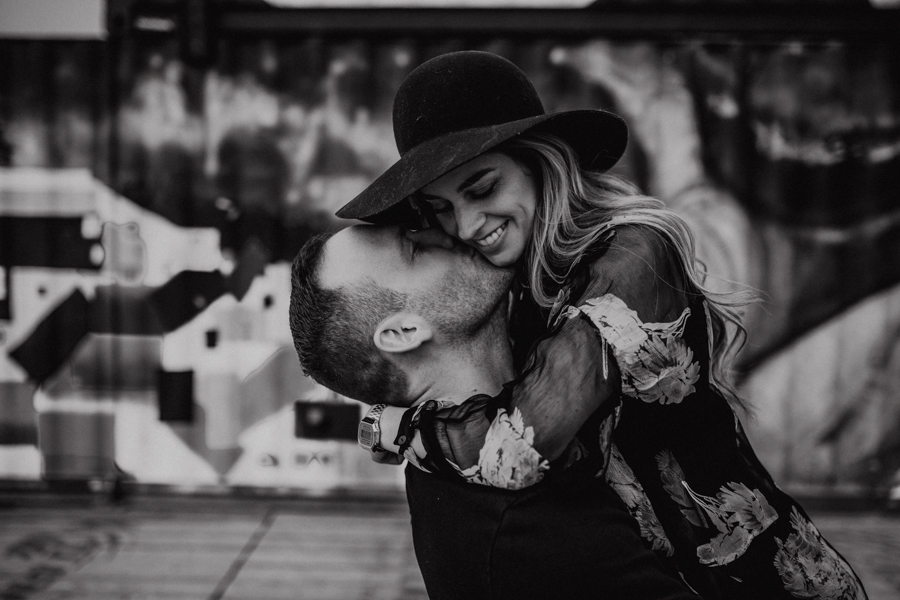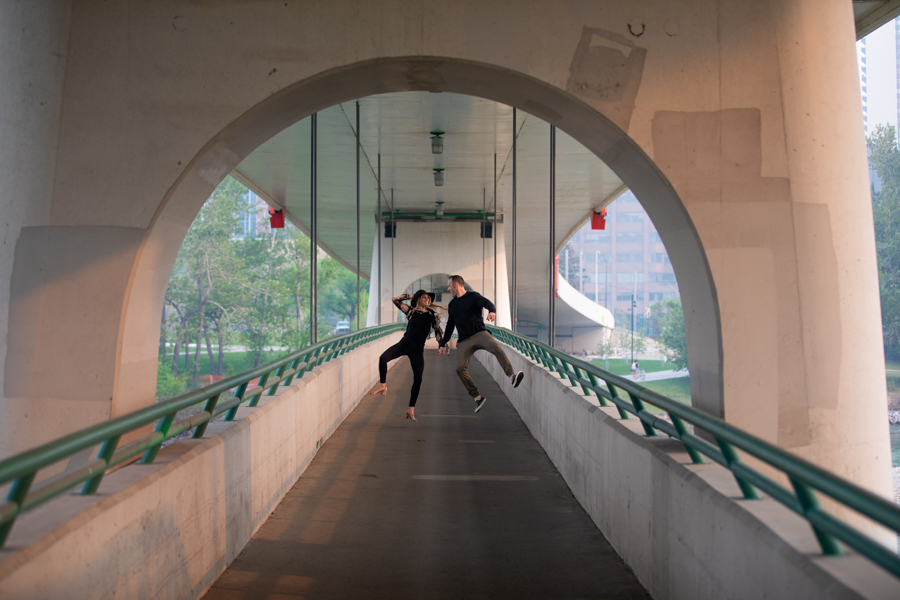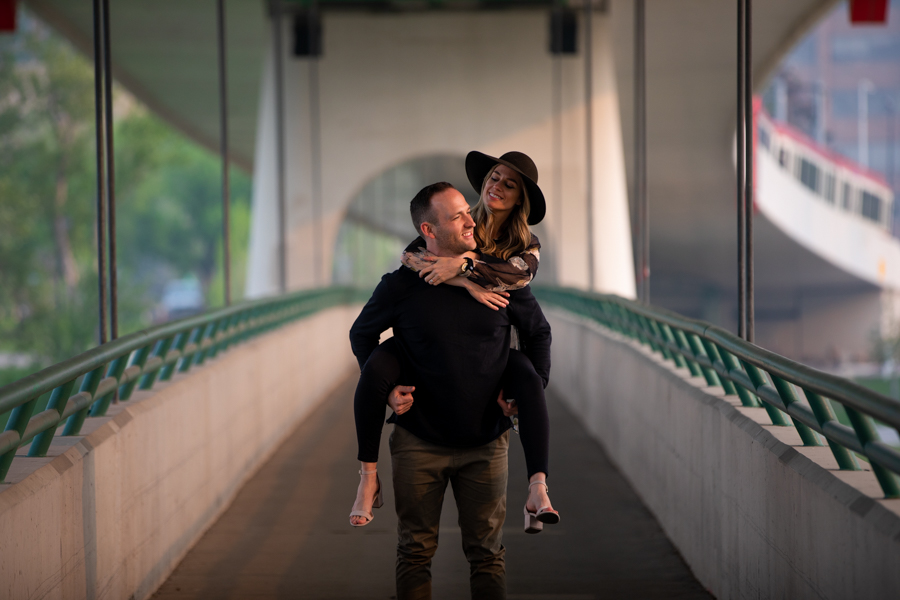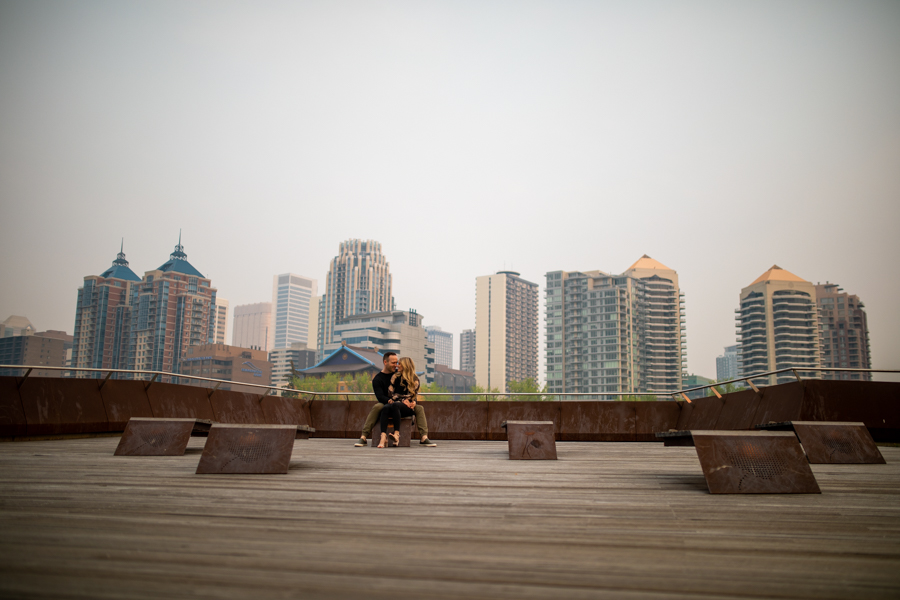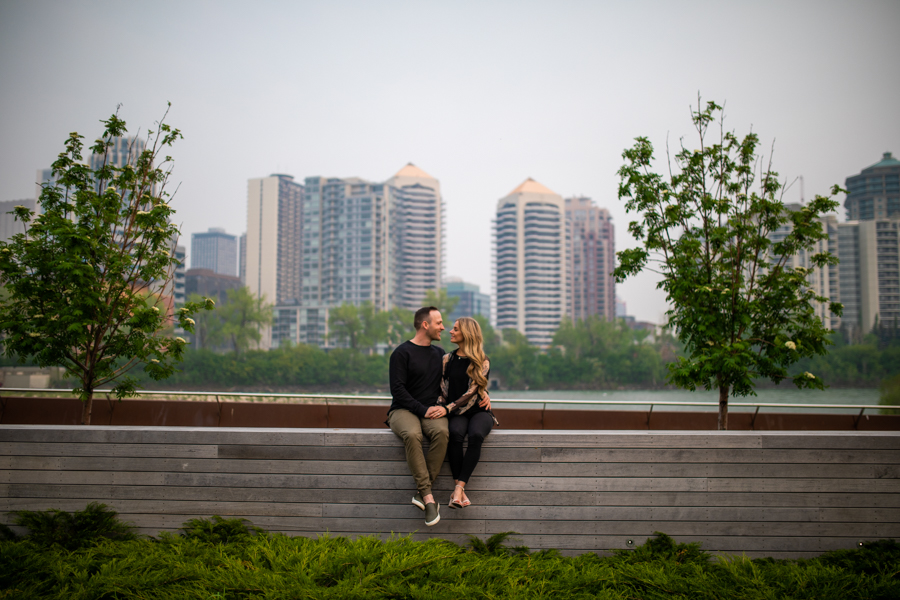 More Calgary Engagements
Here are some more engagements form around Calgary and our wonderful city that is YYC. Enjoy! Fish Creek Park in the Fall, Downtown in the Winter, and Nose Hill Park in the Fall with a puppy!
Why take engagement photos?
Why take engagement photos? The best reason is it's a great opportunity to work with your
wedding photographer
for the first time and get comfortable in front of their lens and with their style. (Most photographers also include an engagement session in their wedding photography packages.) You can also submit a shot to your local paper with your engagement announcement, use them creatively in your save-the-dates and wedding day décor, or give framed prints as gifts to your families. Read on for the basics to help you make the most of your premarital photo session. Before you call a single photographer, have a discussion with your partner about what kinds of engagement photos you'd like—posed or candid, formal or casual. Again, let your decisions be guided by how you plan to use the pics: Will they be hanging on grandma's wall, reproduced in black-and-white newsprint or shrunk down to the size of a quarter for personalized stickers? Advance planning will help you make the most of your pictures.
Some photo-friendly options to consider for your engagement shoot:
Bring it outside: There's no need to spend a day cooped up in a photographer's studio if you don't want to. Visit a nearby arboretum or botanical garden, or hit your favorite downtown landmark. Your photographer may be able to suggest local sites that make great backdrops for pictures too. Talk about locations you like when you make your appointment.
Make yourself at home: Your home is your comfort zone, and when you're comfortable, you look better on camera. Choose an area like your living room or front stoop.
Around your world in a day: Create a meaningful backdrop for your engagement photos by revisiting nearby sites that are significant to the two of you: the restaurant where you had your first date, the ice cream shop you frequent on Sundays, the bus stop where you shared an umbrella—you get the idea. While the camera's snapping, retell your best couple stories and relive a few of the moments that brought you together—it's a perfect recipe for a series of romantic, fun candids.
Get close: You probably don't need to be persuaded to get close to your partner, but do plan to get a few affectionate close-up pictures: hug, hold hands, sling your arm around their shoulders. You're in love, show it off! Besides, if you're planning to submit a photo to a newspaper with your announcement, many publications specifically request close-up couple shots. The New York Times, for instance, asks that couples position themselves with their heads close together and (no joke), their eyebrows on exactly the same level.