Welcome to Brady and Jeff's beautiful Fall engagement session in Fish Creek Park.  It's hard not to venture out and capture couples in the vibrant colours of Calgary's parks.  This Fish Creek Engagement session was particularly wonderful for me as Brady has been a Bridesmaid in past weddings I have captured.  She knew that my vibrant style and outgoing personality would be a perfect fit for her engagement session and wedding day in Canmore.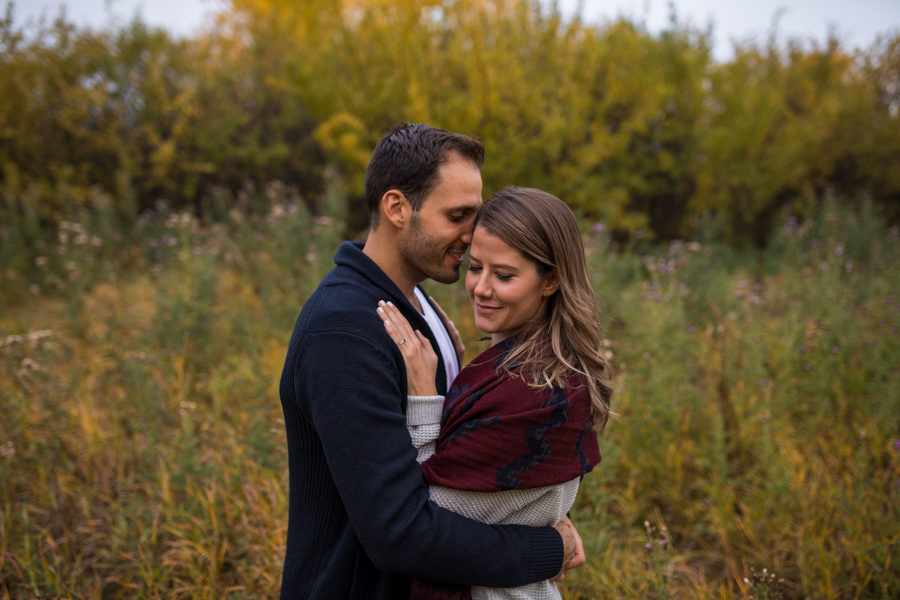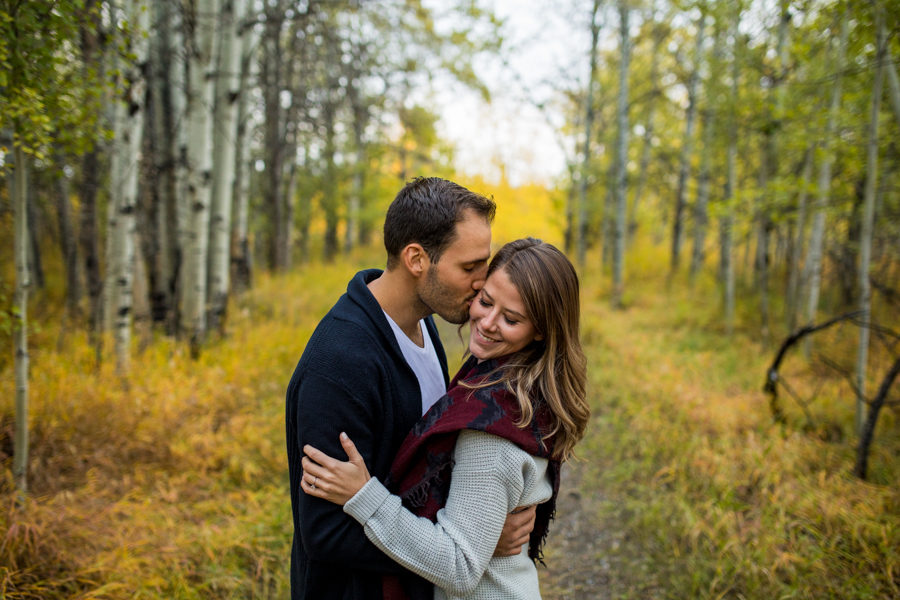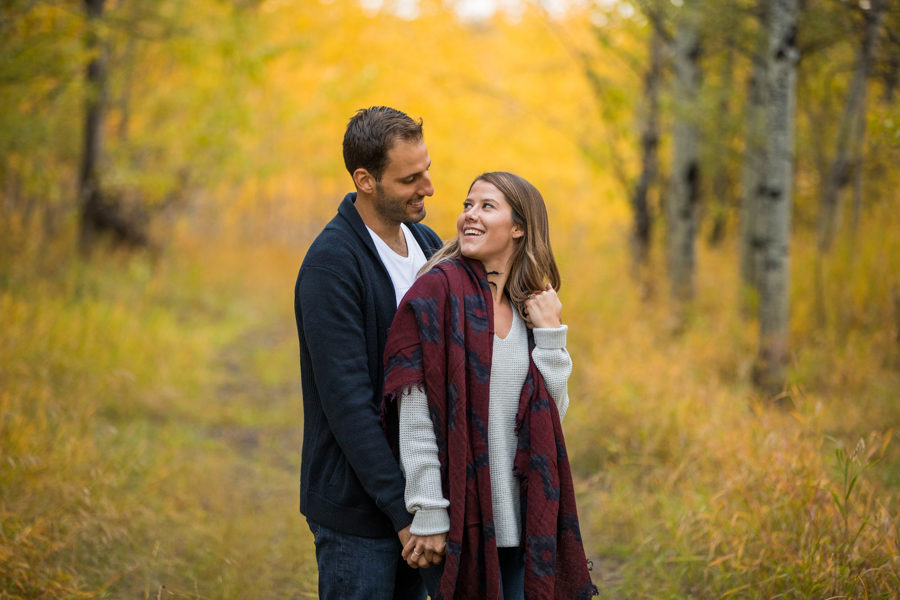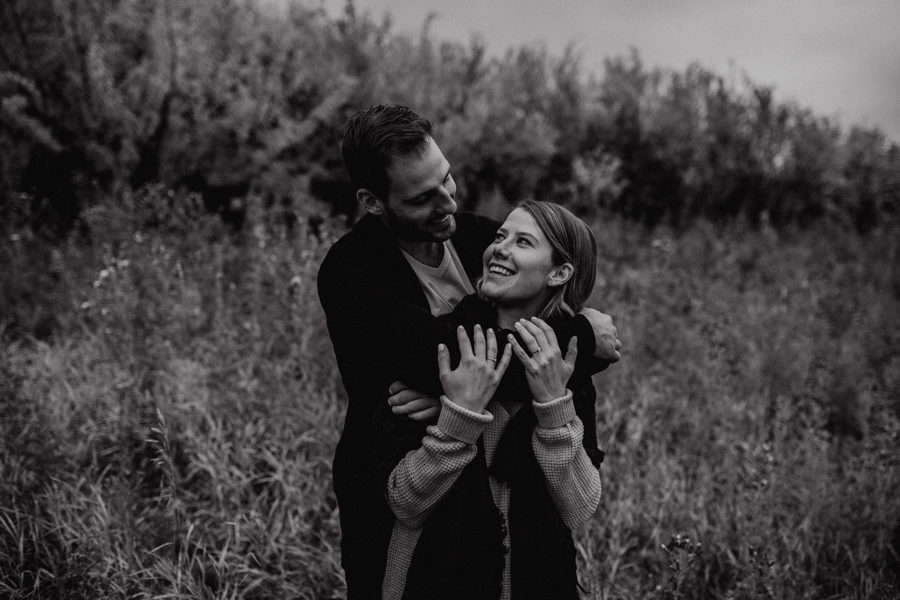 When Brady expressed wanting to bring there beautiful dog along for the session I was thrilled.  Not only is he fun and full of energy but was so well behaved for photos and looked amazing with the fall colours.  I encourage couples to include all aspects of your life in your engagement session. It will help to build a more comfortable atmosphere and make you more at ease.  Also pets are a part of your family so I see no reason to not include your fur baby in the adventure.  I do however highly recommend bringing treats as not all dogs react well to the sound of the camera click.  Also taking them for a good walk before the session can help make them more cuddly rather than just wanting to run. 
Your Engagement session should be fun, having an aspect of play and a casual approach to being captured can bring out a natural feeling in the images and make timeless images rather than simply high fashion or art.