Here is a list of amazing Canmore Wedding Venues! These venues are listed in no particular order but I do have Canmore venues I have worked with listed in the top. If you discover any venues I have missed or you know of please let me know so I can expand my list! 
Cornerstone Theatre – This venue is an old theatre that has been converted into a conference and wedding venue. They have amazing in house lighting and catering. They also have a set outdoor wedding site look out at the Three Sisters Mountains. "Cornerstone Weddings and Cornerstone Theater are highly recognized names in the Canmore wedding scene.  Our experienced and friendly staff provide personalized service and ensure your wedding day is simply unforgettable!  With year round availability and indoor and outdoor venues, you can get married in Canmore any season, any day ."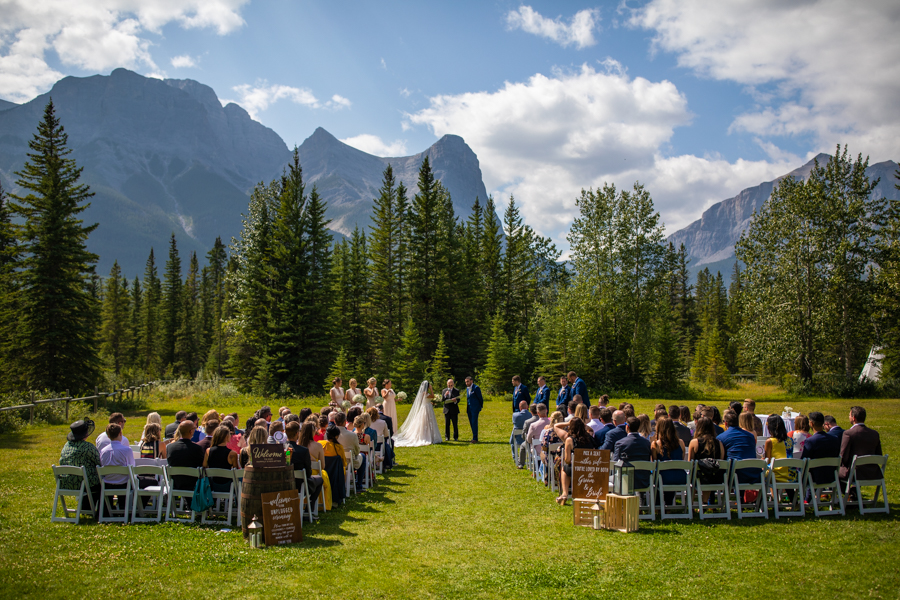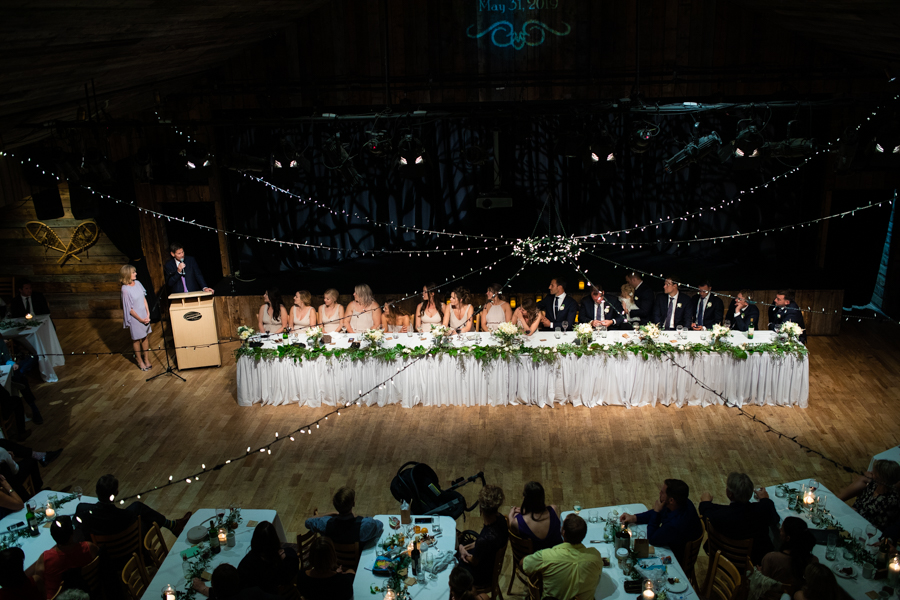 Silvertip Golf Resort – As a premium golf resort in Canmore the location and green space of this venue is amazing. They have a 180 person capacity and a variety of rooms. The catering is done in house and is amazing. About Silvertip – "Trust Silvertip, in Alberta's Canadian Rockies for an extraordinary wedding experience. We offer breathtaking Rocky Mountain scenery accompanied by an unmatched service team. Banquet space is available to accomodate weddings up to 180 guests. Be it an elegant all out affair or a quiet intimate event, Silvertip's superior facilities boast all of the amenities of a fairy tale. We at Silvertip take special pride in being a part of each and every Mountain Wedding Experience."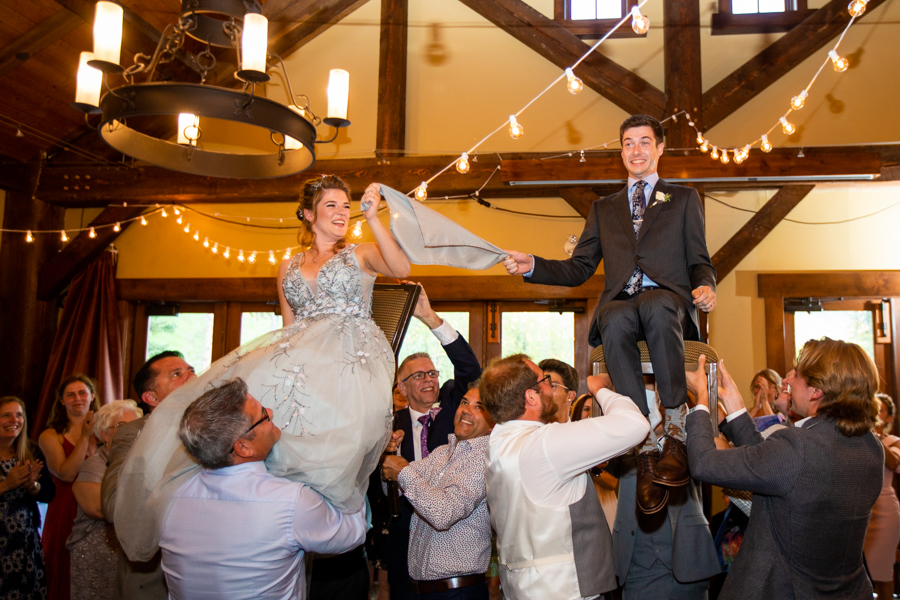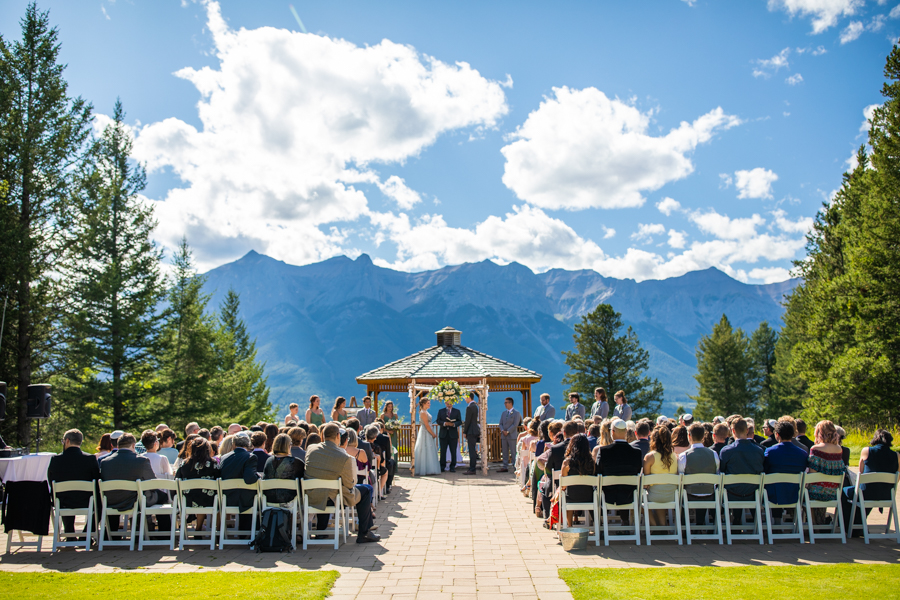 Creek Side Villa –  This adorable cottage is an amazing wedding venue. They have rooms available on site. They have in house catering and the food is wonderful. Creekside villa info "Bring your own love story to life with a wedding at Creekside Villa Restaurant & Rooms. We have everything you need right on property to create your perfect event, complete with the majestic Rocky Mountains as your backdrop. With space to be wed either indoors or outside, we can comfortably host up to seventy guests to witness your nuptials and sleep up to forty in the house. With an ample foyer, cozy games room, picturesque courtyard and beautiful restaurant all onsite, there is no need to shuttle guests from the rehearsal to the ceremony to the celebration."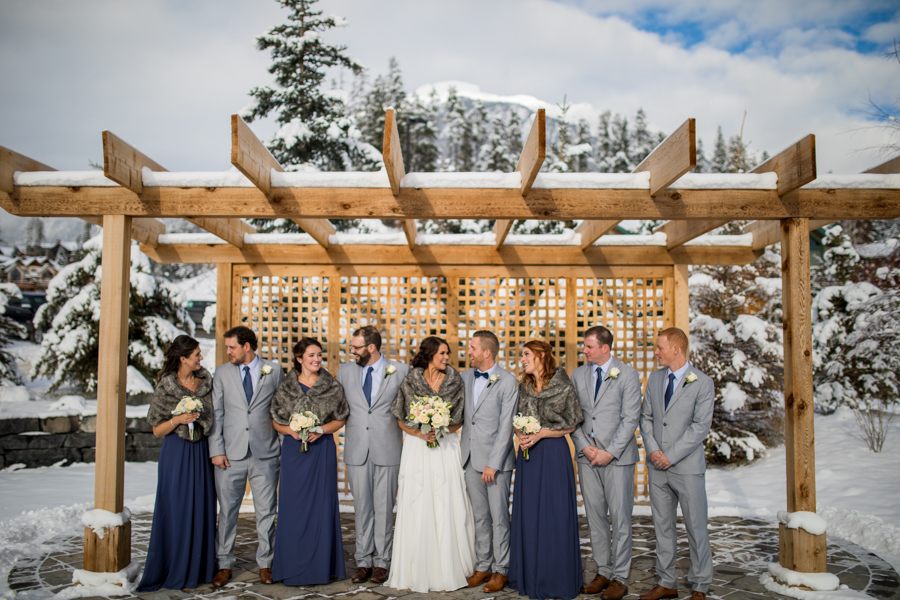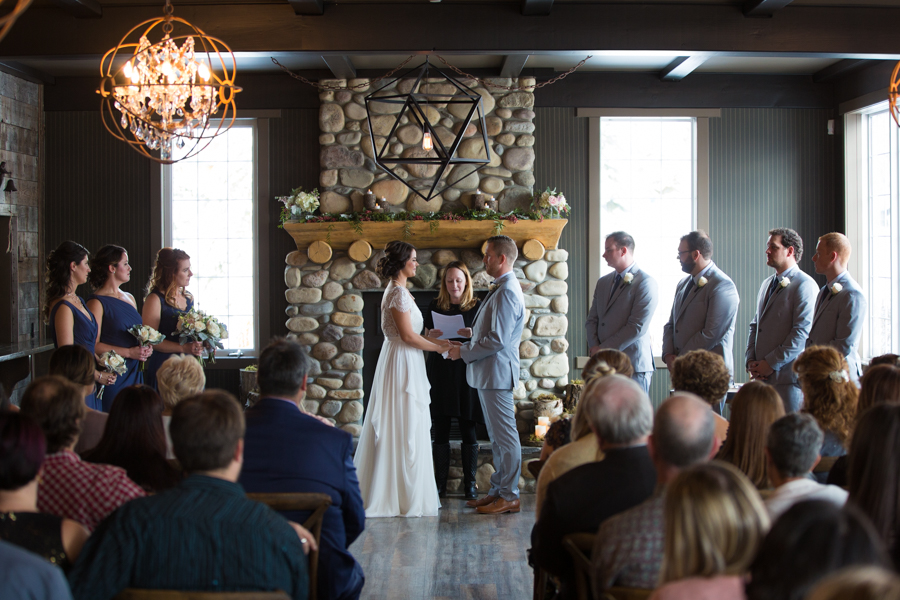 Stewart Creek Golf & Country Club – Wonderful golf location on the South end of Canmore. This location has less traffic and interruptions to your portrait session. The have in house catering and set up and take down. They also provide a fully covered outdoor venue space. 
Iron Goat Pub & Grill – Lovley restaurant with top notch food. Iron Goat info "We have rooms on two levels, a generous balcony and a large, south facing patio featuring spectacular mountain views. The interiors are beautifully designed in natural wood finishes with vaulted ceilings. Great finishing touches like our stone fireplace will add a cozy element to your event. Because we are a restaurant, our meeting facilities are supported by a full commercial kitchen as well as a bar area. Check our photo gallery to get a sense of our facility, then give us a call for details of how we can custom configure our facility and services to your requirements."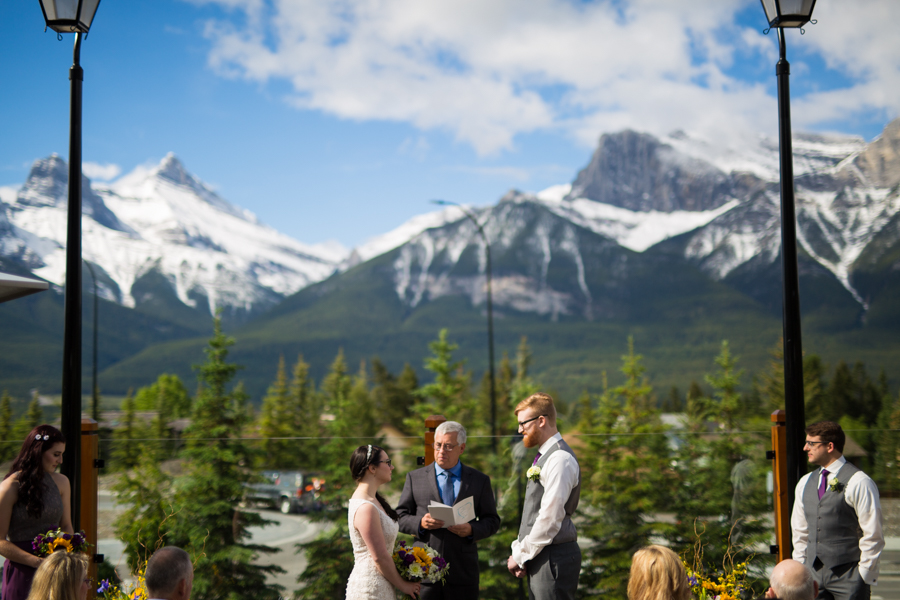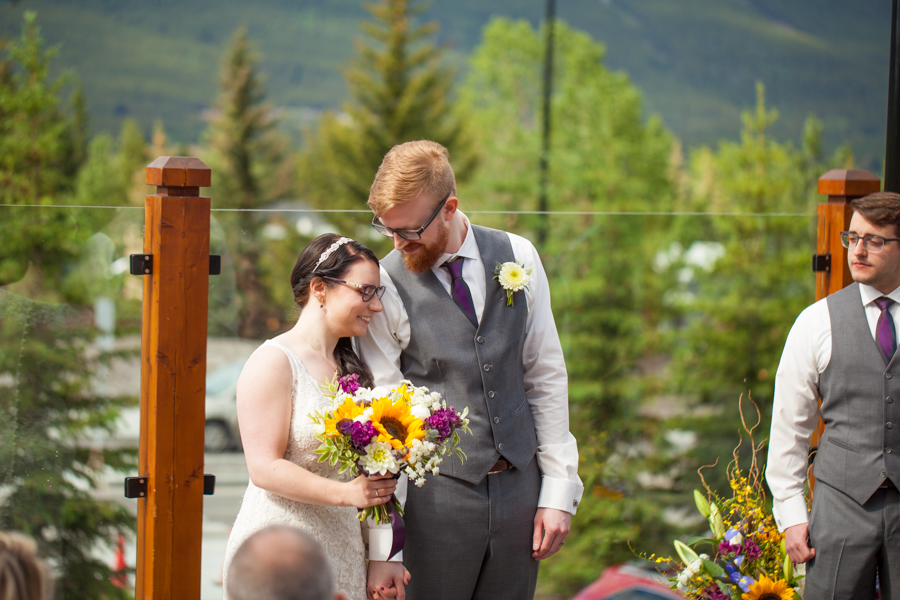 Canmore Golf and Curling Club – Amazing outdoor ceremony location. Typically has elk walking around in the backdrop. Room has a 130 person capability. They also hold a 270 degree view of the mountains. 
Canmore Miners' Union Hall – Located in the heart of downtown, surrounded by the Rocky Mountains, the Canmore Miners' Union Hall has been hosting weddings and celebrations for generations. This unique historical building has been fully renovated and can accommodate up to 100 guests for dining, or 150 guests for a standing reception.
Solara Resort & Spa – Escape from the big city, and create memories that will last a lifetime in an authentic Rockies mountain village. Solara Resort's state of the art conference centre comfortably seats up to 120 people for your wedding reception.Grand Rockies – Choose to have your ceremony in town or on site in our beautifully landscaped courtyard. Hold your wedding reception in any of our modern function rooms depending on your needs. Depending on the size of your party, cocktail receptions can be held in our lounge, function rooms and penthouses. With full-service catering from the Grande Kitchen & Bar, a wedding celebration at Grande Rockies Resort will be an event to remember for a lifetime.
The Malcom Hotel – Canmore has a new wedding venue, the Malcom hotel is modern but Canmore rustic. Malcom Hotel – "An unforgettable celebration begins with an unforgettable setting. The Alberta Rockies and charming downtown Canmore offer a romantic backdrop for any celebration. Whether you're hosting a few hundred family and friends in the Edinburgh Ballroom with its stunning mountain views or gathering in one of our more intimate venues, The Malcolm Hotel brings modern luxury and alpine ambiance together like no other destination."
The Sensory – Highly rated wedding venue. Great food and quality in service. "The Sensory is Canmore's newest restaurant featuring local regional cuisine and foraged ingredients. The Head Chef  has a menu expressive of the Rocky Mountains and the surrounding area, as well as a seasonal tasting menu designed to take you on a sensory experience. Culinary exploration in the heart of the Bow Valley."
Coast Hotel – Large banquette rooms hosting a large number of guests. Ball room style setting. In house catering and event set up. 
Wild Orchid Bistro – "The Wild Orchid dining room is the ideal venue for an intimate wedding reception for smaller groups, rehearsal dinners, cocktail parties, corporate day out, conference highlight, holiday celebration or part of a touring package. Floor to ceiling windows display breathtaking views of the Rockies Mountains and nearby proximity of the Bodhi Tree Spa create a casual and relaxed setting to recharge and unwind."
Canmore Nordic Centre – This venue books 12 month in advance minimum. The Canmore Nordic Centre serves as a sporting event venue and training centre for our national cross-country and biathlon ski teams.  For this reason, races and other trail-based sporting events take priority over private functions such as weddings and conferences.
Bear and Bison Inn – Fully serviced wedding for up to 60 people. Amazing view from out door ceremony site.