We're going skiing!!! These two are ski instructors. So it made perfect sense to have a Skiing engagement session. As and avid skier my self and as some one who love to explore I was 100% in for this style of shoot. We were all so excited to go get some snow! 
Not only are the ski engagment photos fun, but also heading into the lodge for some apres can create a whole different look and variety.  These two made the choice to bring a change of clothing, allowing for a completely different feel to the second half of our session.  I would recommend starting in the dress attire to not be to warm and to make the most of your ski pass for the remainder of the day.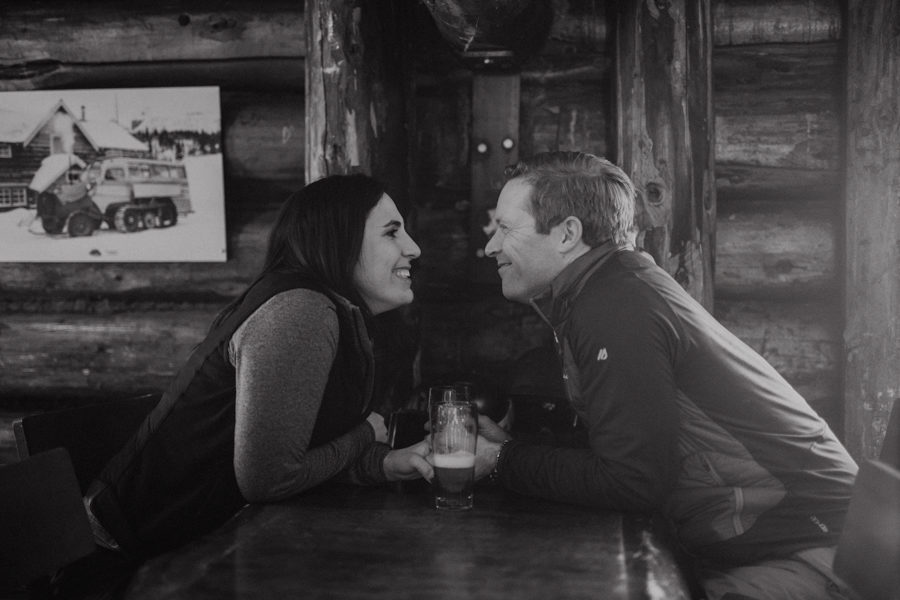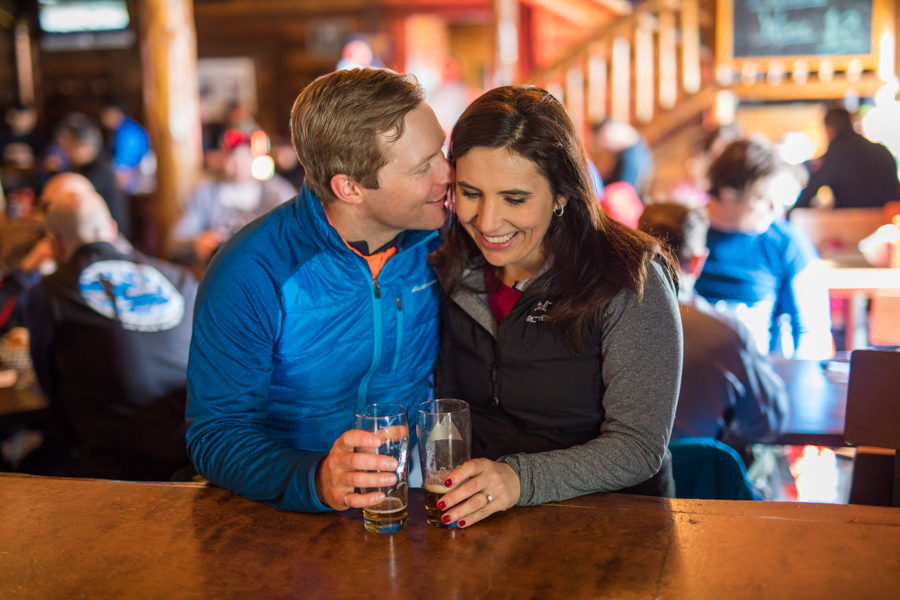 Alberta constantly has crazy weather and it snows a lot. So always having beautiful fall or sunny summer days for your engagement session is not always the case.  Embrace the snow and our amazing back yard of the Canadian Rockies.  Winter engagements are fun and have a completely different look than your typical session.  I am a level one certified instructor and am willing to ski any mountain to capture your ski engagement photos.  I have some training in the back country and we can have a discussion about that being a possibility for locations.  This particular session was captured at Sunshine Village Resort out side of Banff Alberta.  Thank you for the beautiful blue bird day https://www.skibanff.com
If you would like to look into some more of my winter work please check out the following links:  https://colehofstra.com/kimberley-bc/
https://colehofstra.com/lougheed-provincial-park/
https://colehofstra.com/deer-lodge/
Engagements are about expressing your relationship and the things you share! Please to hesitate to contact me about your skiing engagement session or if you just want to SKI!  Thank you!