1. Do I need engagement or couples photos?
YES! the simple answer to this question is yes. You and your partner may not currently feel you need photos done as you will get tones of images from the wedding. Or you may net feel like you are photo people. Photos from any point in life are valuable. They are reflections to the past and who you were at that moment of time. Engagements and couples photos will always have value as you grow and your relationship moves forward intimate. Think of them as keep sakes for older family, momentoes for future family, and content for birthday cards, wedding websites, anniversary presents, and invitations. 
2. An engagement session can be a trial for your wedding.
This is the perfect opportunity to get infant of a camera and get comfortable. That is most important, build your comfort smiling and pretending the camera doesn't exist. Your specific photographer may have tactics and posing guides that differ from other photographers you may have worked with in the past. So it is a great opportunity to work together and add value to your wedding day. You will see how they operate and build a better relationship between the whole group!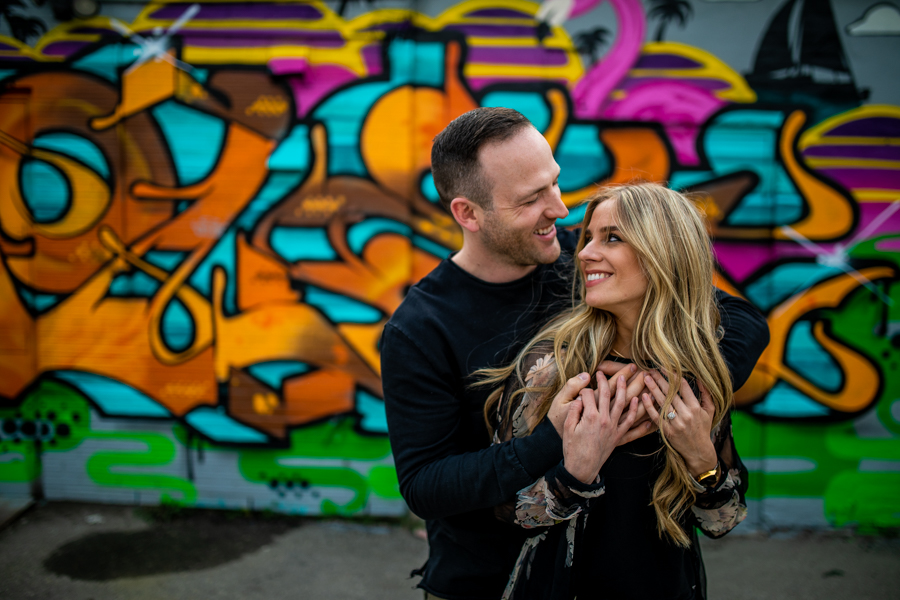 3. Who are you as a couple and what do you want represented by having photos taken?
Pinterest is for ideas and inspiration, NOT to copy. Think of who you are and what you are trying to say with getting photography sessions done. You want to look back on images and see your self and not a manufactured version on what you felt needed to be captured. If you have passions and hobbies these unique things about you as a couple should be represented in photographs. This will allow the session to be more relaxed and comfortable by having a know activity as part of the engagement session. I always recommend champagne or beers to cheers in the session. 
As for want you would like to have represented in the images, try and think of what the photos are for, where will they be distributed? If they are for invitations or a wedding website, you want to have YOUR story told so family and friends see you in the images. A variety of images (close up, emotion, fun, landscape) so you always can have variety to share. 
4. What to wear for my engagement or couples session? 
You want to wear what you know. What is your favourite outfit? You want to be comfortable and also look great. Many people suggest getting your make up trial the same day as your engagement photos… This depends how well you know the artist doing the session and if they have any experience working with you in the past. Couples and Engagement sessions are a different level of photography and you want to really look like yourself and having make up or hair done for the first time may make you feel not like yourself. 
You want to plan outfits based on location, time of day, and season. The reason for this is colours make you pop as a couples. You look silly if you're dressed for the wrong season.  Lighting can be very complimentary at different times of day. 
Location plays into clothing as you want to suit your environment and the colours in that area. They city can be full of grey and black tones of architecture. So avoid those colours and wear brighter garments that draw the views to you. Nature is always changing, but browns and green are often a bad idea as you will blend and look blended with your back drop. Red is almost always a good idea!!!
Sunrise and sunset are amazing times for photographs. They haves of warm light that makes everyone look great. This also allows for less people around or interrupting your back drops. For more ideas on what to wear click here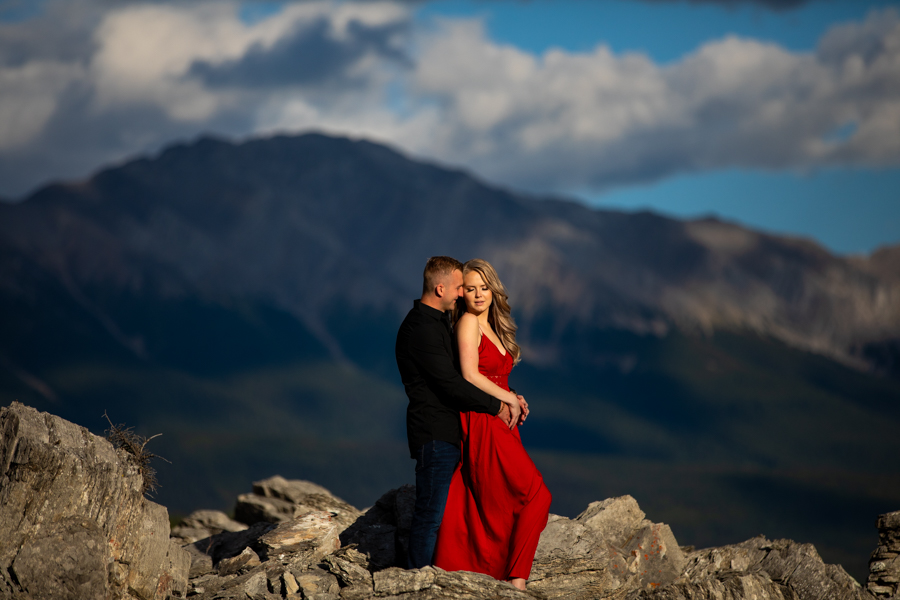 5. One of us isn't as excited as the other… what do we do?
WE MAKE IT FUN! If you or your partner are not excited for engagement photos we just need to follow the first 4 steps to make it more fun and an adventure rather than a chore. If we are popping champagne and having a laugh it won't feel like work. These sessions a s a couple are meant to create memories not stress. So communicate with your partner your goals of the session and how you are making it about them as well. Not just the images or the final product. The term "Adventure Session" has become extremely positive in encouraging couples to get photos done. The phrase really just means couples photos in exciting places or with a hike in the beginning. It allows you to have a day together and explore why lightly being tailed by pauperize.
6. How long should a couples session or engagement photo session take? 
This can all depend on location and time to get there. An adventure session often includes hikes and multiple locations and you could be looking at a full day commitment. For a couples photo session with a "date scenario" its more likely to be 90 minutes are so. You need to ask your self will we be canning locations? Or do I want more than one outfit for the session? All the factors can add time. A good plan is 30 minutes for building comfort and relaxing and an hour for the rest of your photos. Now add your travel, outfit changes, locations changes together and you can build a timeline that works for everyone.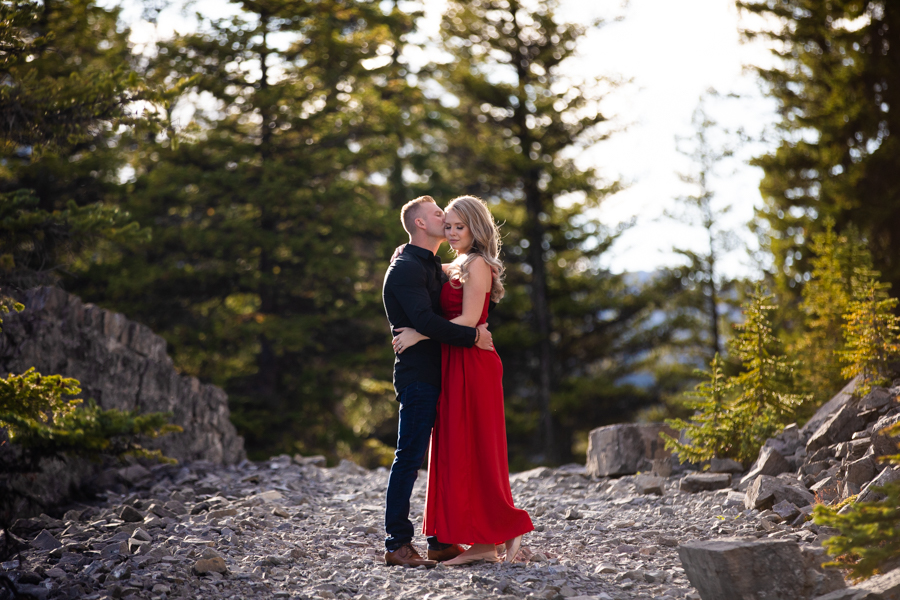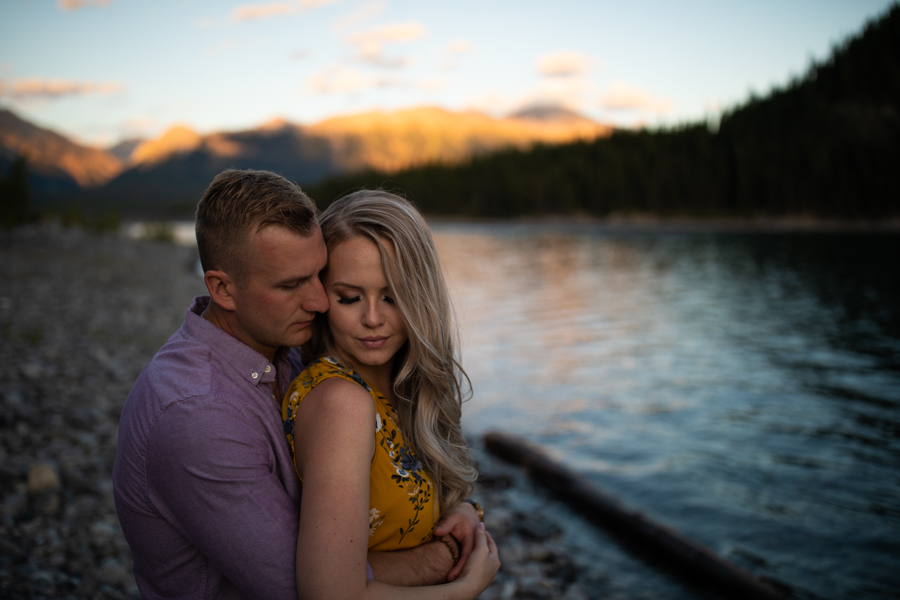 7. When will we see our images and can we use them to make signing books and invitations?
I work hard to turn around edits as soon as possible so you can share the excitement! It honestly can depend on the time of year but typically takes a few weeks to  process and deliver. With all my photo packages printing rights are included. So you can use the images on your wedding website or to print for your own home.