Kananaskis engagement locations can be amazing and full of stunning views. Some take planning and time to get too but they are all worth it. Working with skilled photographers with a knowledge of the area can help   create amazing photographs and keep everyone safe. Kananaskis is full of avalanche hazard and will you can come across on the trail. When scouting your Kananaskis engagement locations here are a few tips to help you along the way. 
Number one is to plan your route. Using apps such as ALL TRAILS can give insight to the hike you plan on tackling. When you plan your route and know the travel distance you will be more informed on distance, water and snacks needed. Some hikes and locations take time and energy to get to the best look outs. So building up a sweat can often happen. Many couples carry a second change of clothing to look fresh at the top. 
It is important to know the risks when venturing into Kananaskis for engagement photos. Bears and other wildlife are constant in these areas and you need to be prepared. Spray and bear bells are a necessity when hiking to locations. Be sure to check your expiry on the wildlife spay. They do expire after a few years and need to be replaced. 
Keeping safe is the most important factor when planning your mountain engagement adventure. So I encourage all couples and photographers to take the steps to ensure all keep safe. So to recap, check your route for distance and elevation. Check your potential hazards such as wildlife and avalanches. Last is to be sure of your ability. You do not want to end up a sweaty mess or not have adequate water and snacks.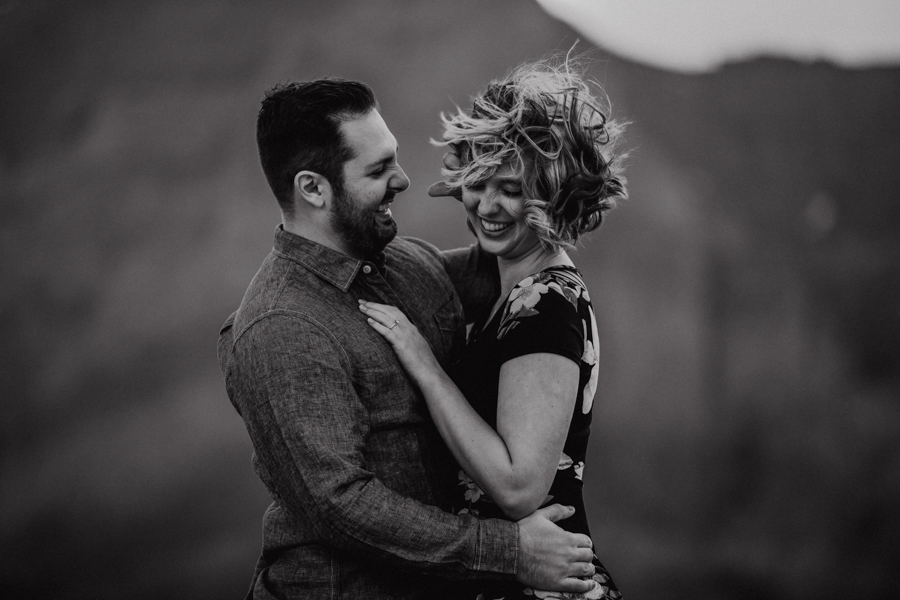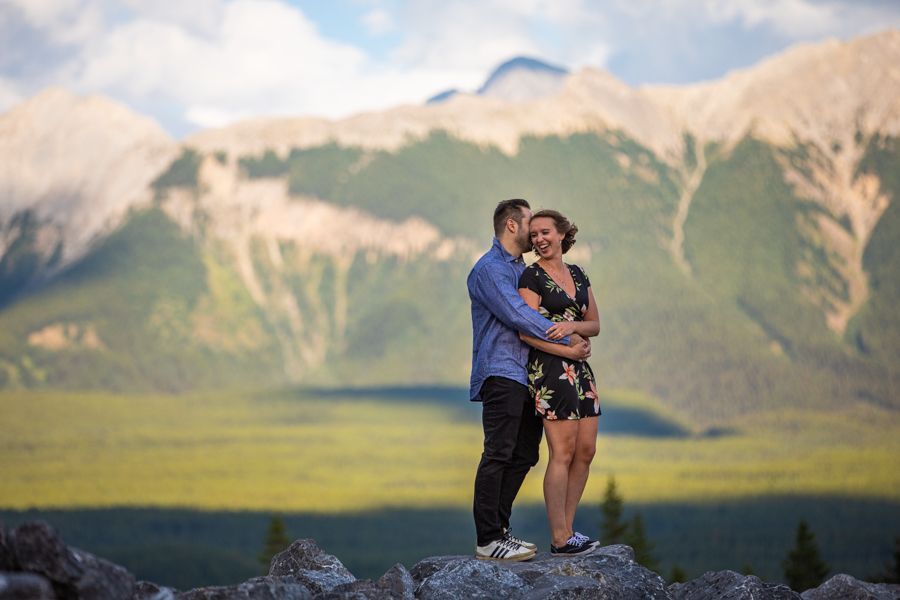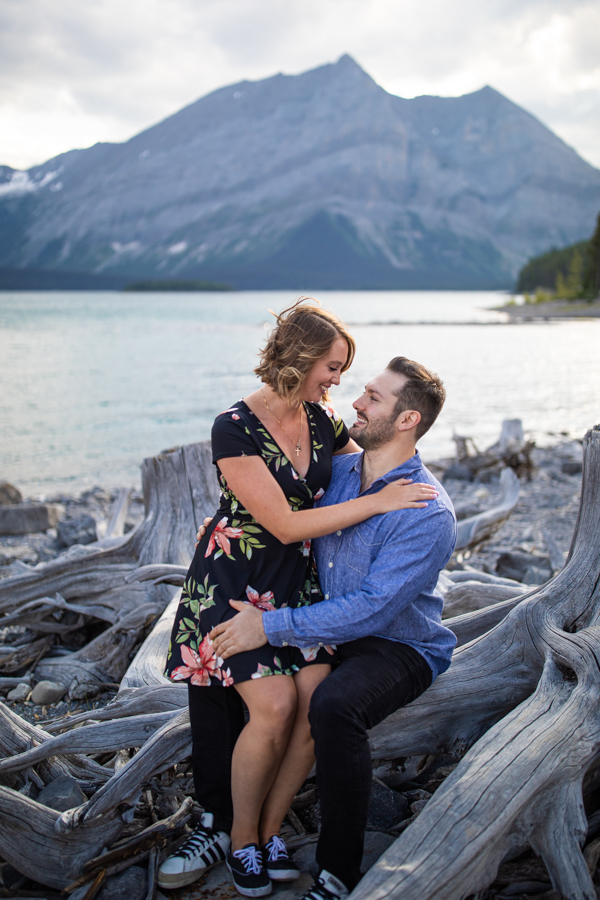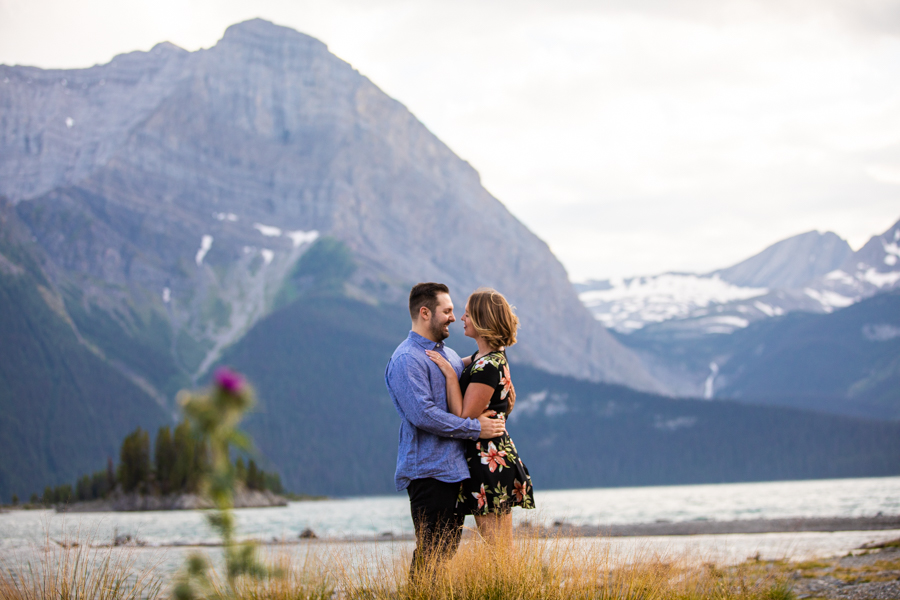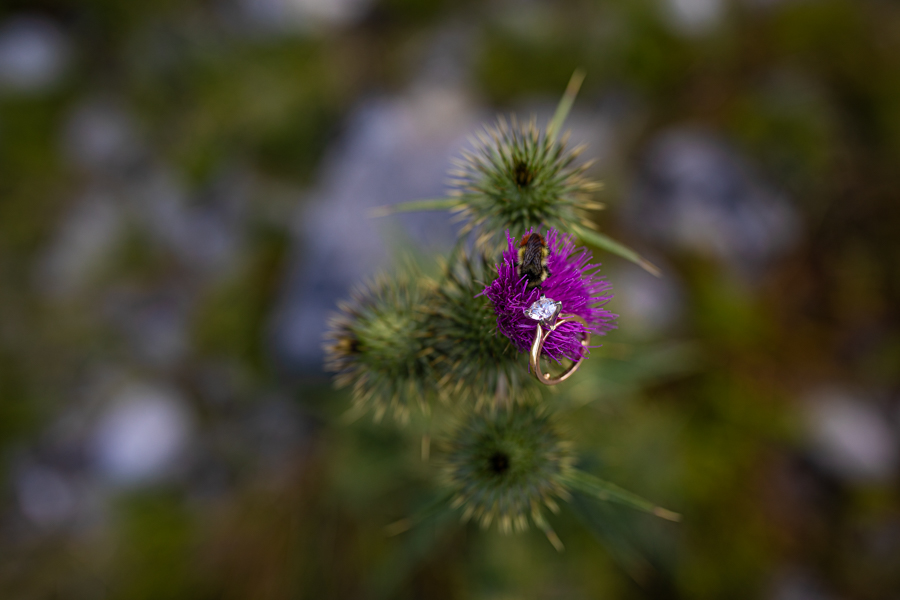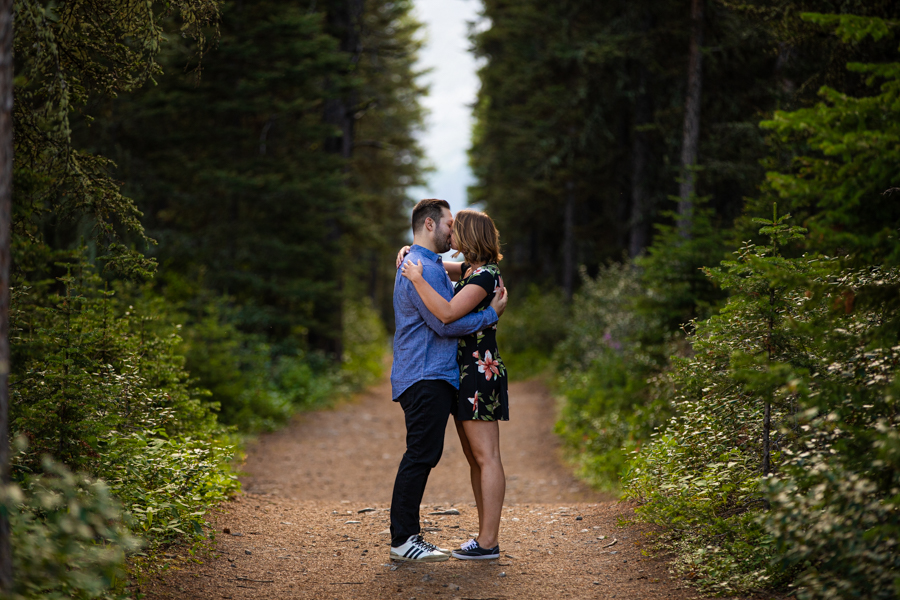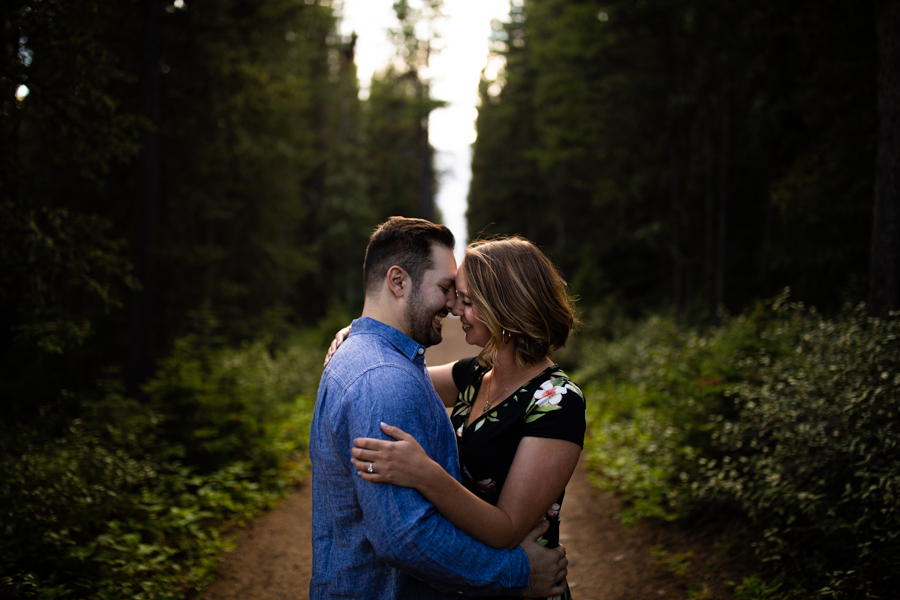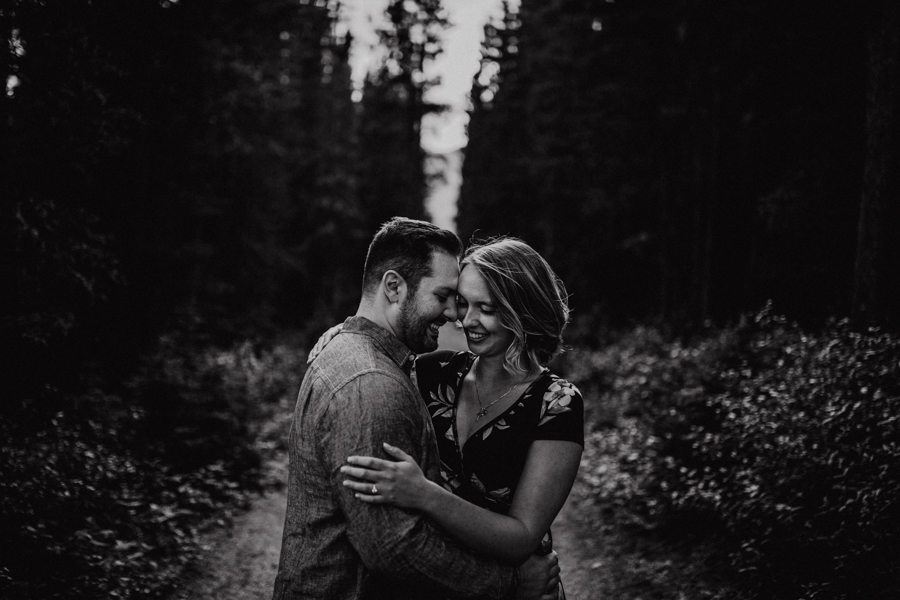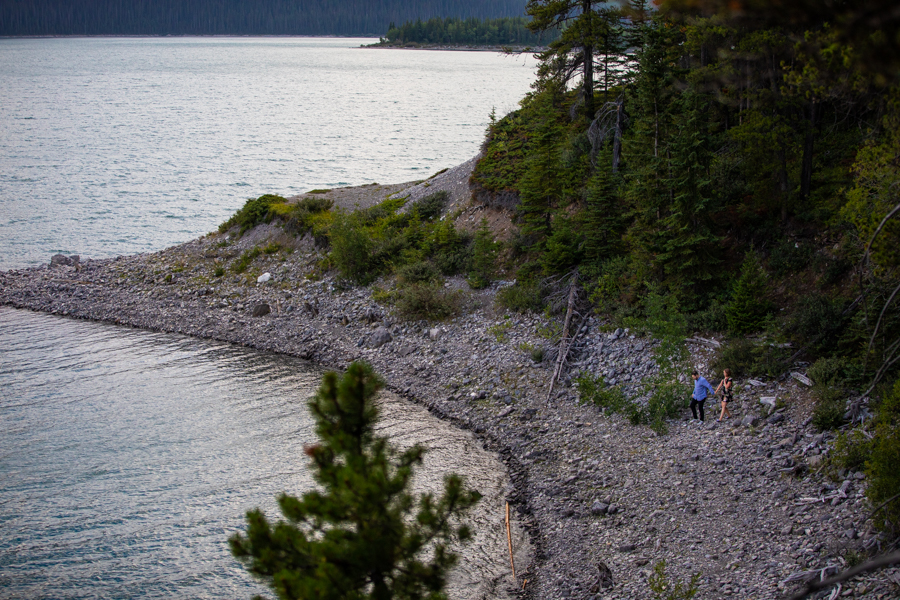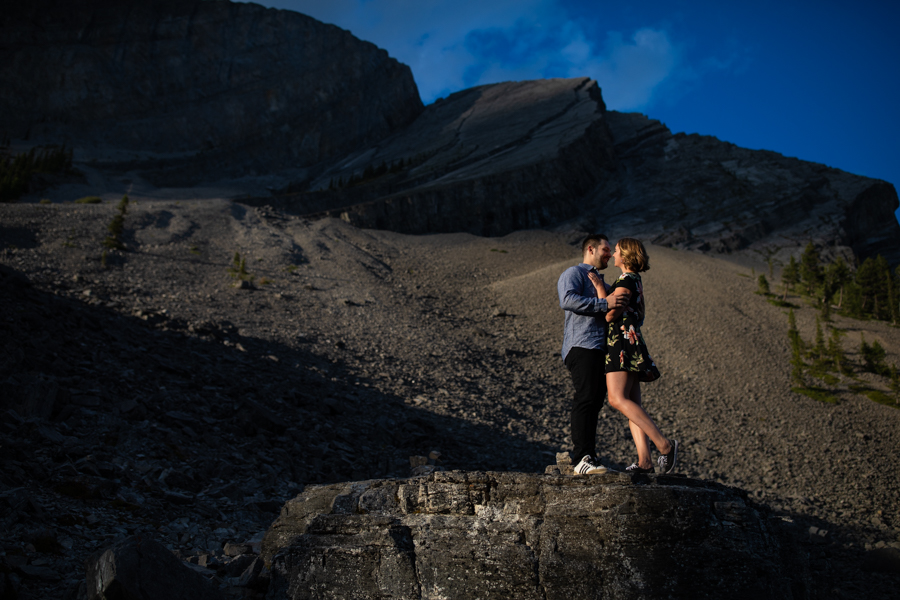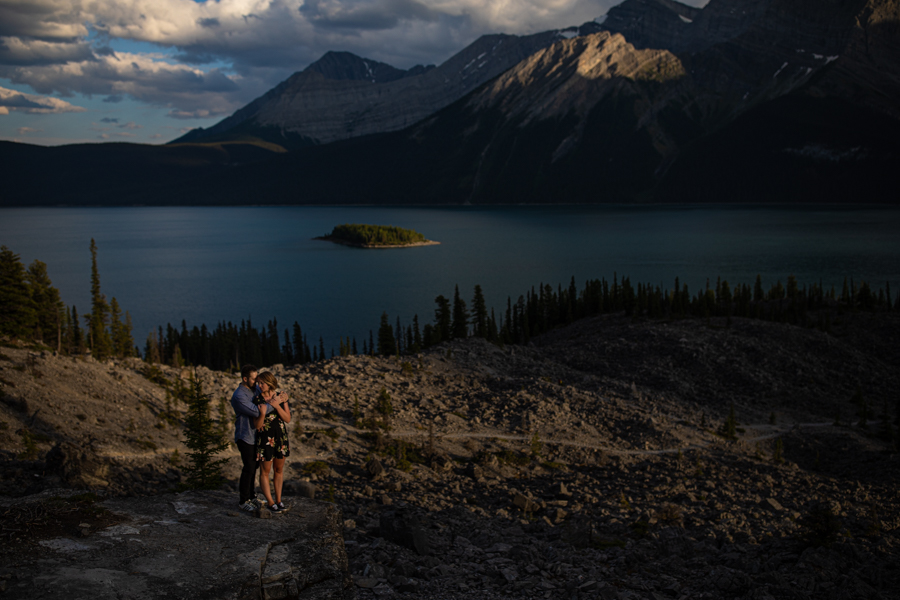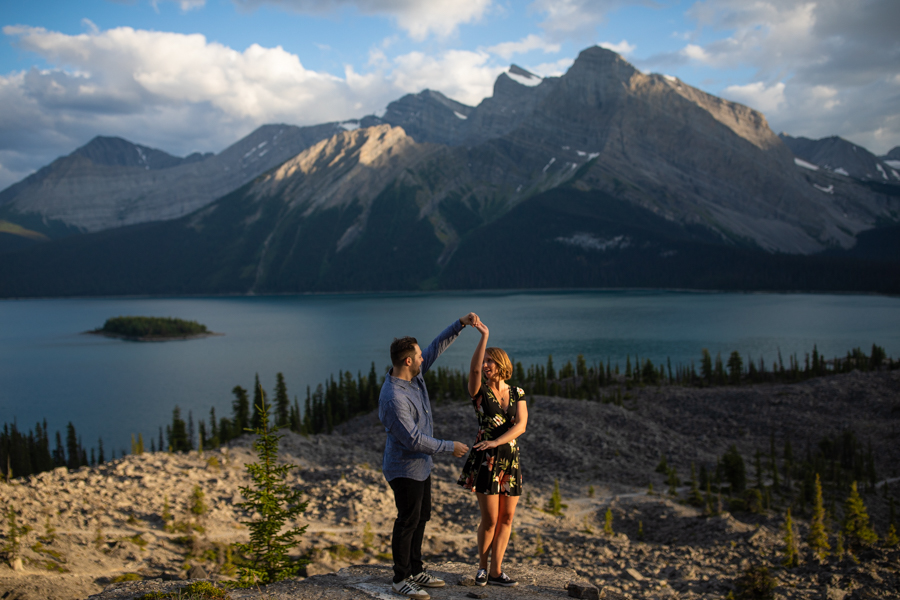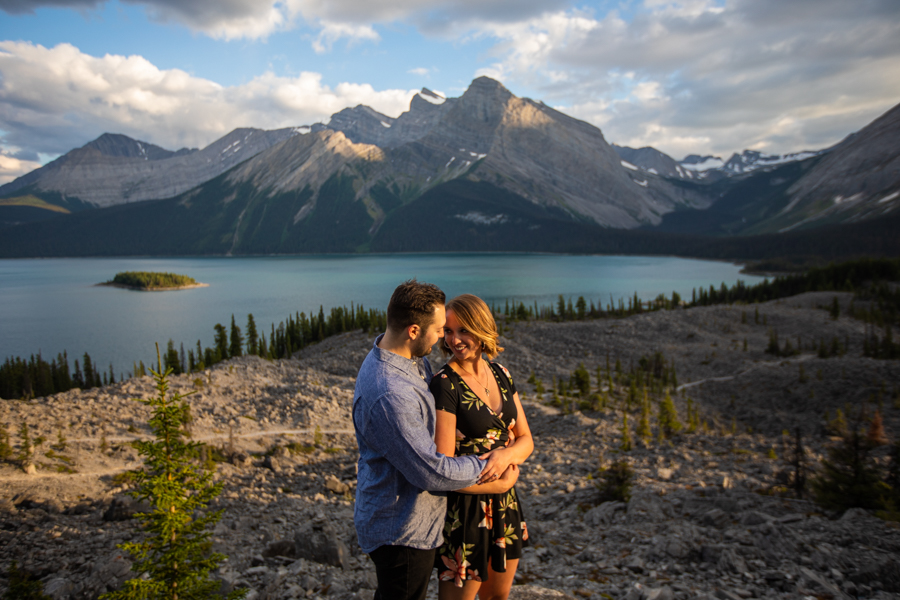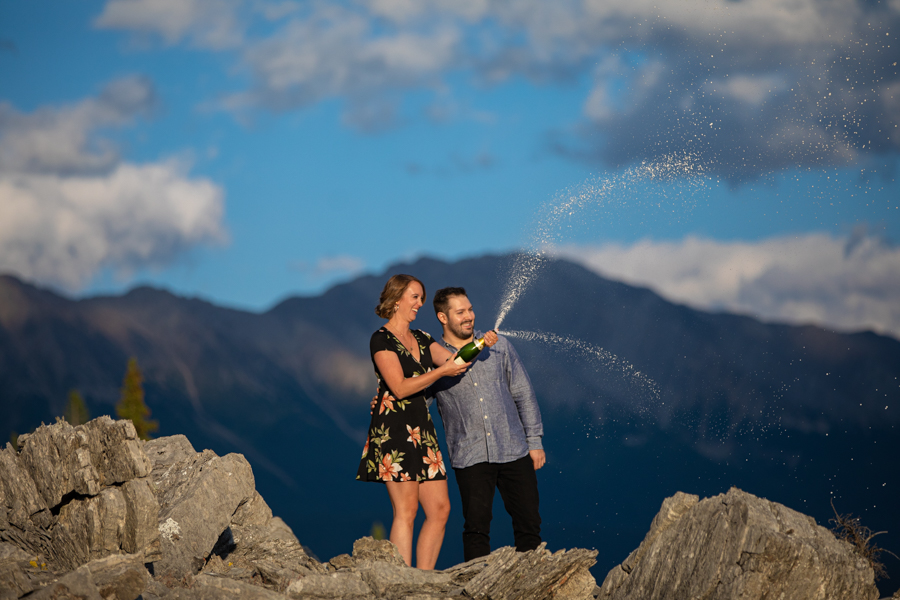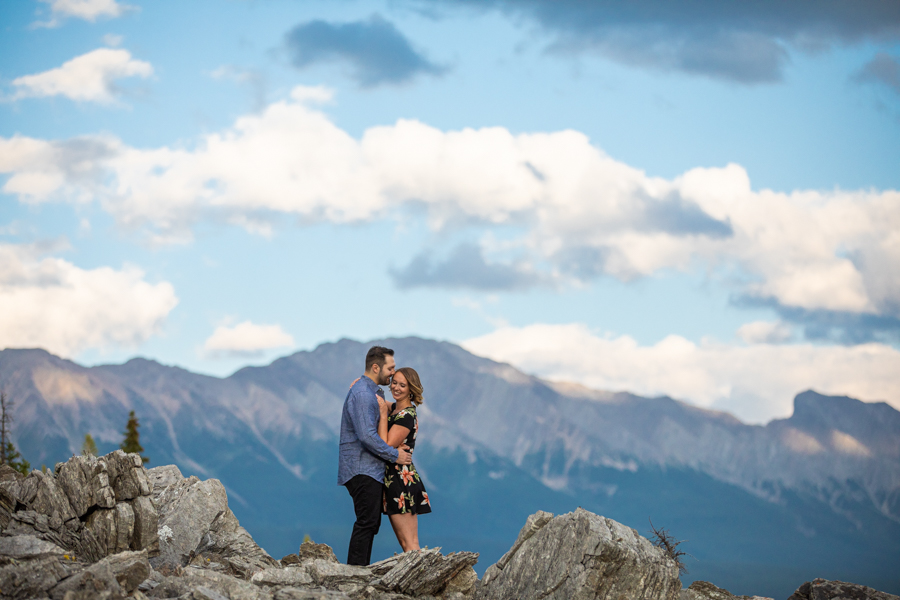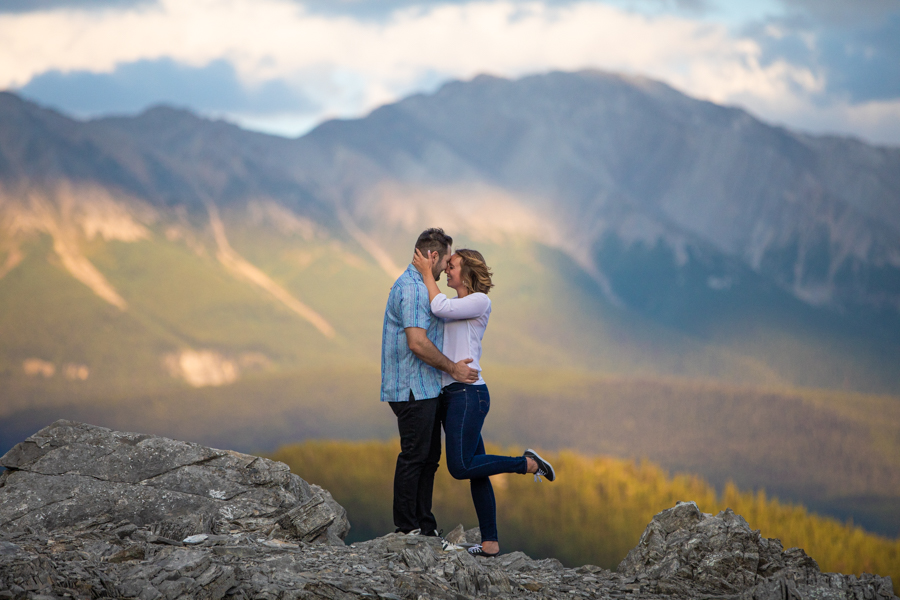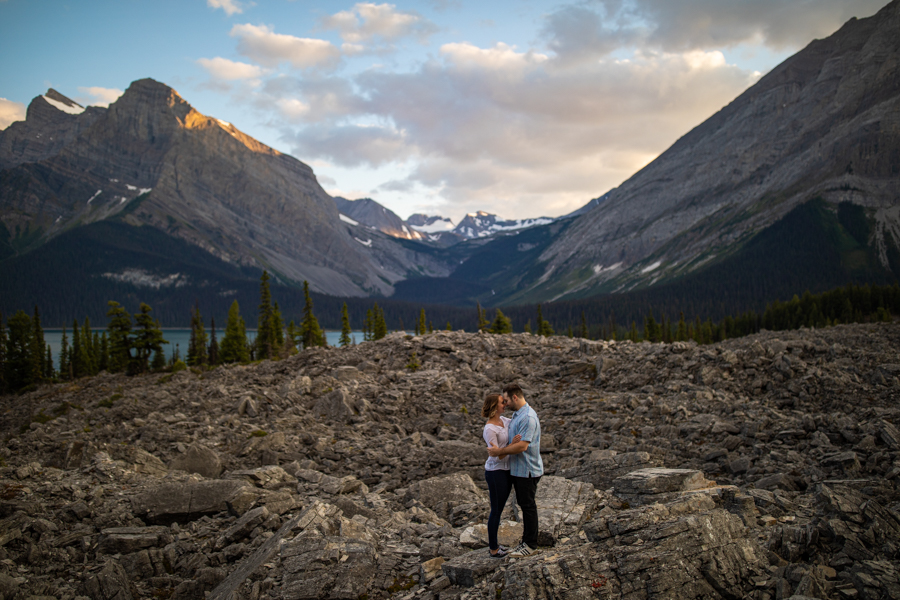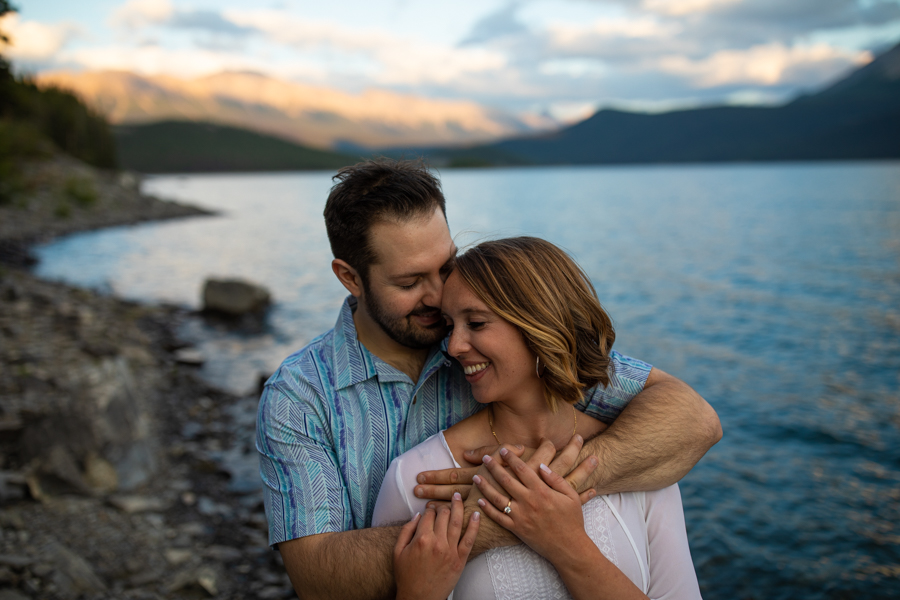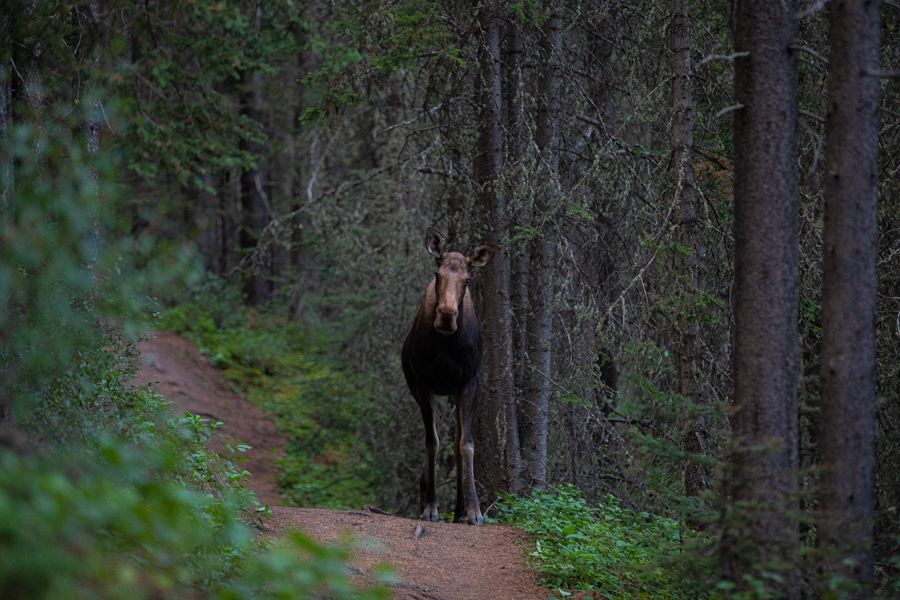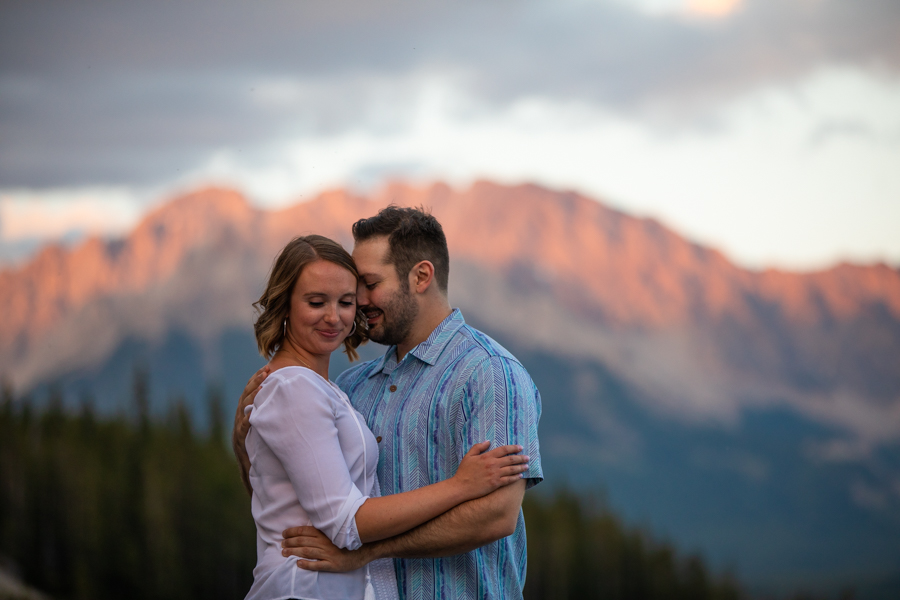 Kananaskis Engagement Photography
Kananaskis is the perfect location for engagement photography. I have spent years scouting locations and hiking in the area. I would love to help you plan your own engagement session. Please take some time to reach out and let's get planning for the perfect adventure session. Here are some more locations in the Kananaskis area for you to look at. 
Kananaskis Lodge is a great place for weddings and to launch your adventure session. https://colehofstra.com/pomeroy-kananaskis-wedding/. Wether it be winter or another season hiking in Kananaskis can be a joy and create the look you are going for as a couple. https://colehofstra.com/banff-engagement-photography/. Spray lakes road is another great adventure spot for couples photos. The drive is easily accessible for all levels of outdoor enthusiasts. I do however recommend a 4×4. https://colehofstra.com/lougheed-provincial-park/.