Looking for Perfect Proposal Ideas Calgary? Calgary is full of amazing parks and locations to plan your perfect proposal. Take some time to think of locations that suit you and your partner. You want the location to fit your habits and activities. By the location being meaningful the whole proposal with stick the heart strings. 
This particular proposal took steps to ensure is remained a secret but also had elements of surprise. Using help from a sister and brother in law the group set up a string banner of photos. These images were of the couples story though time. The photos lead to a picnic spot surrounded by candles. 
Planning the perfect proposal! 
So how do you keep a set up a surprise? Using help to design the space is a must. You need to create a scenario that isn't to different from a regular schedule. So for the Perfect Proposal Ideas Calgary. Taking the dog for a walk was the bait this time. As something you do as a couple regularly it won't seem off when you are trying to set up a proposal.  Fish Creek was the location of the proposal, and the set up. With a sting of amazing photos leading to the picnic spot everything was in place. 
I was in contact with the planner to describe the orientation of the proposal and where I would be to take the pictures.  You want to have views of both partners faces to capture the reaction. The emotion is the most important part and needs to be seen. 
This couple will now have the images to look back on and the memories forever. I would highly recommend hiring a proposal photographer for your own popping of the question. Here are some more tips and tricks for planning the best proposal from the Knot. If you have any questions or want to plan the perfect Calgary Proposal please CONTACT ME.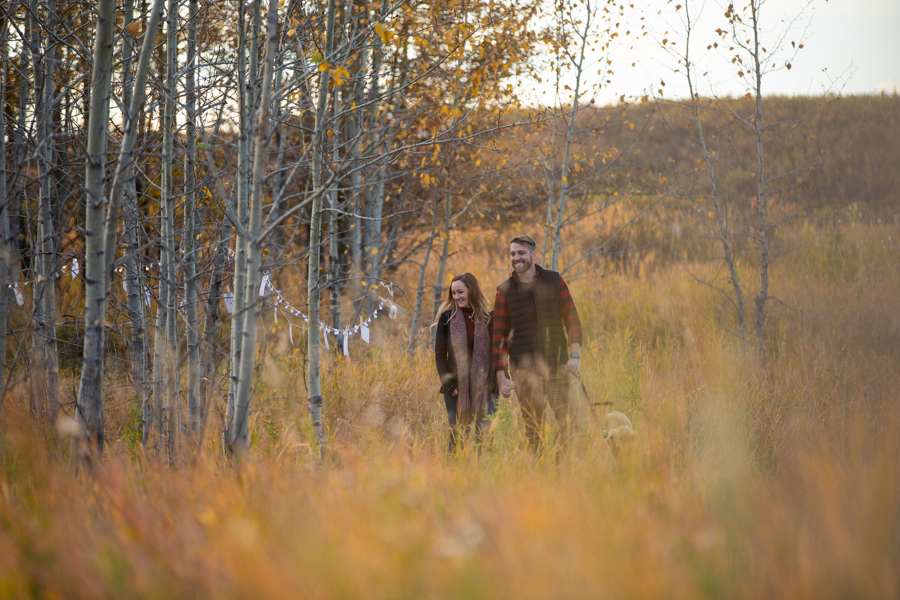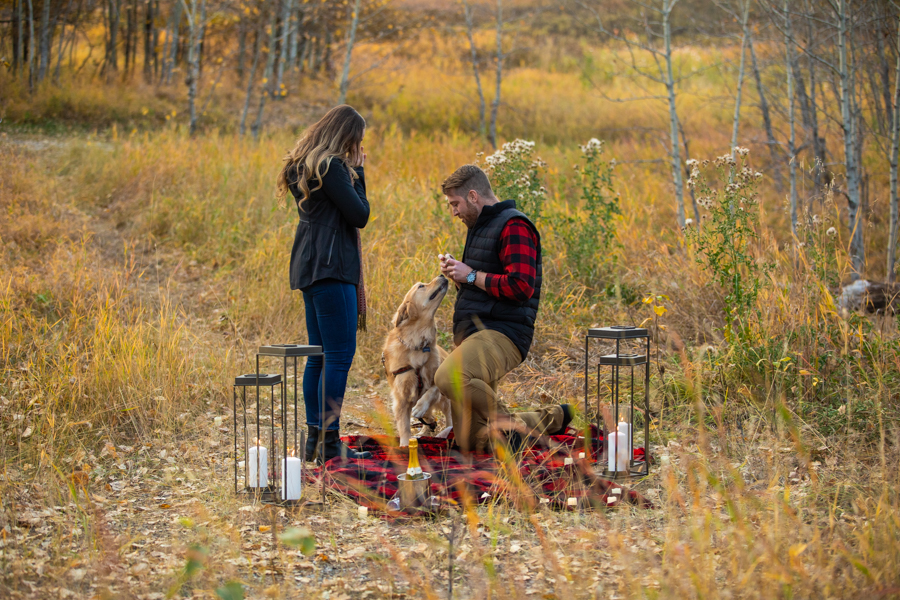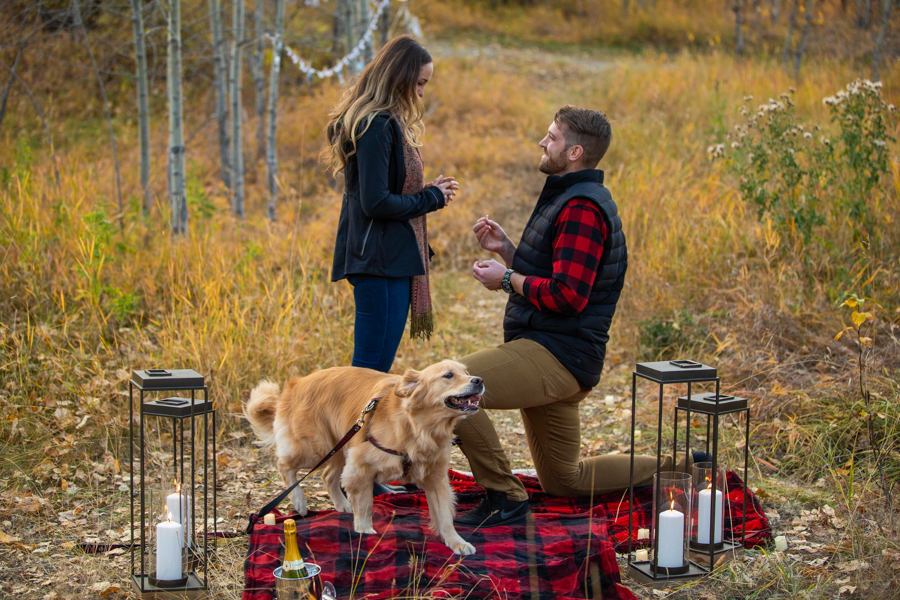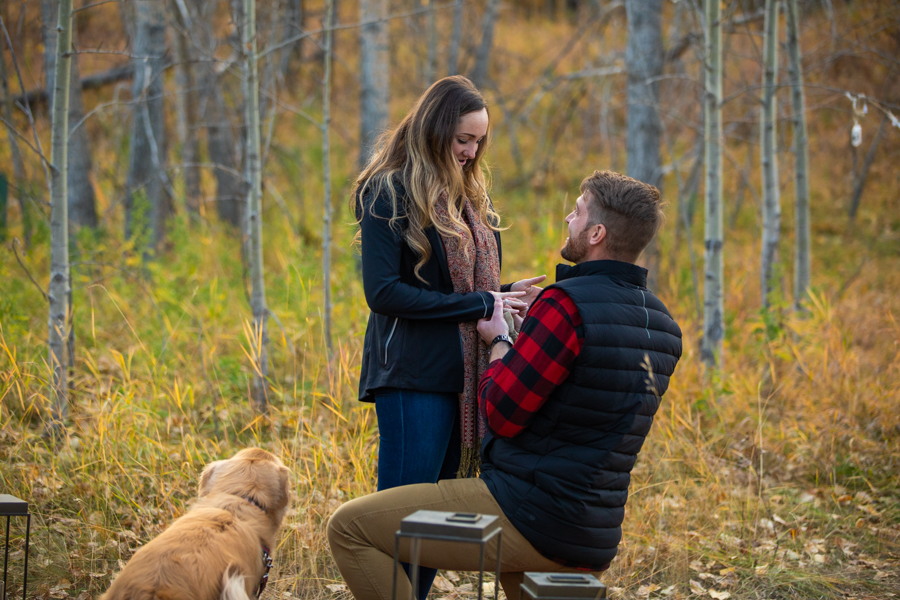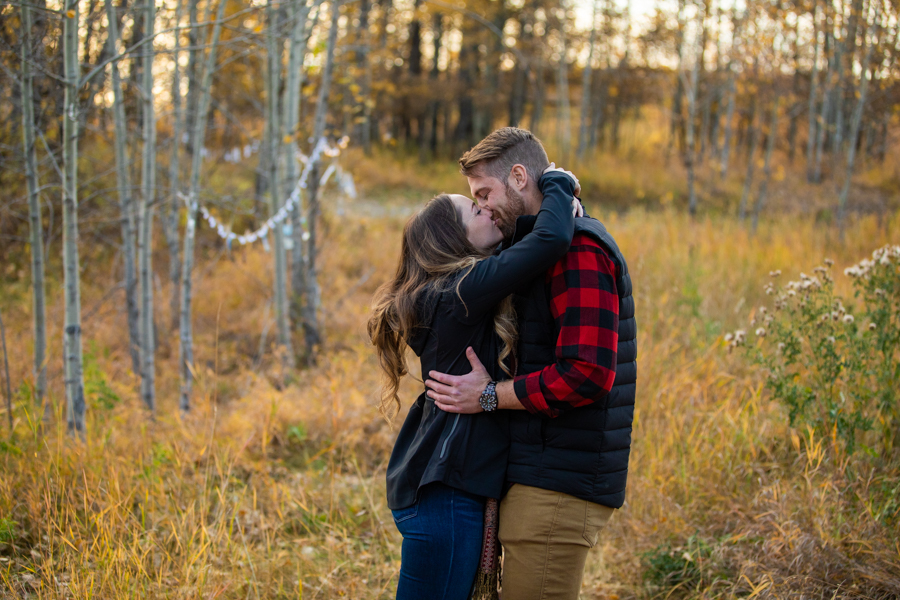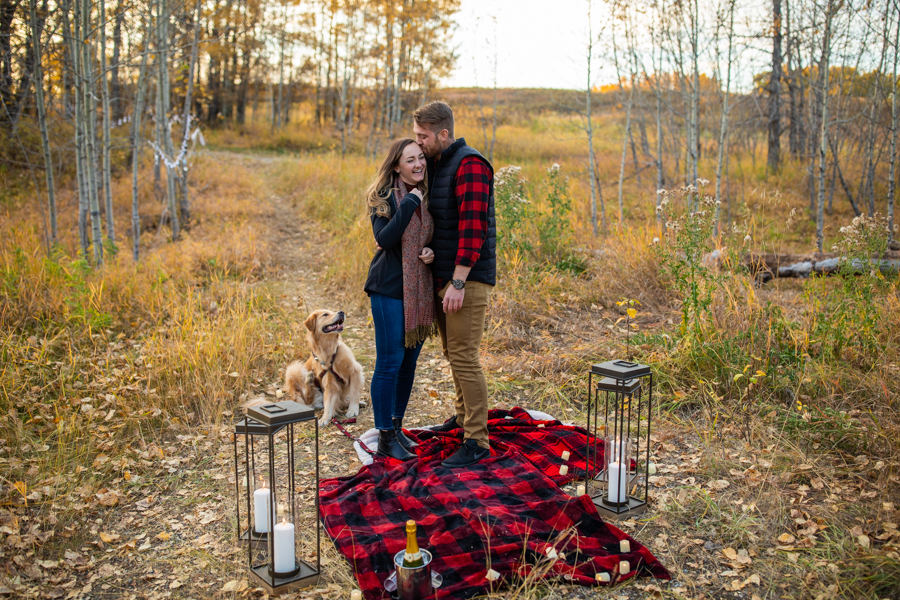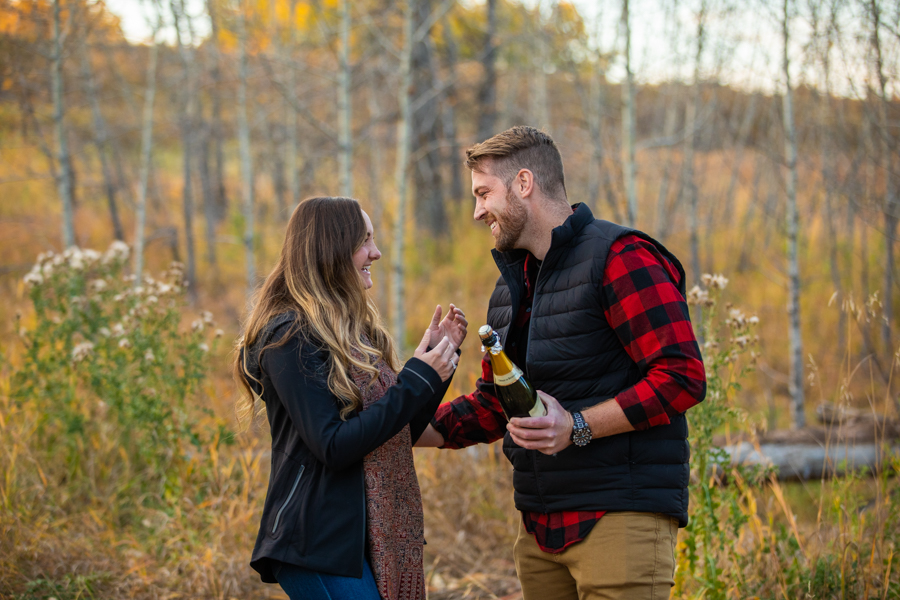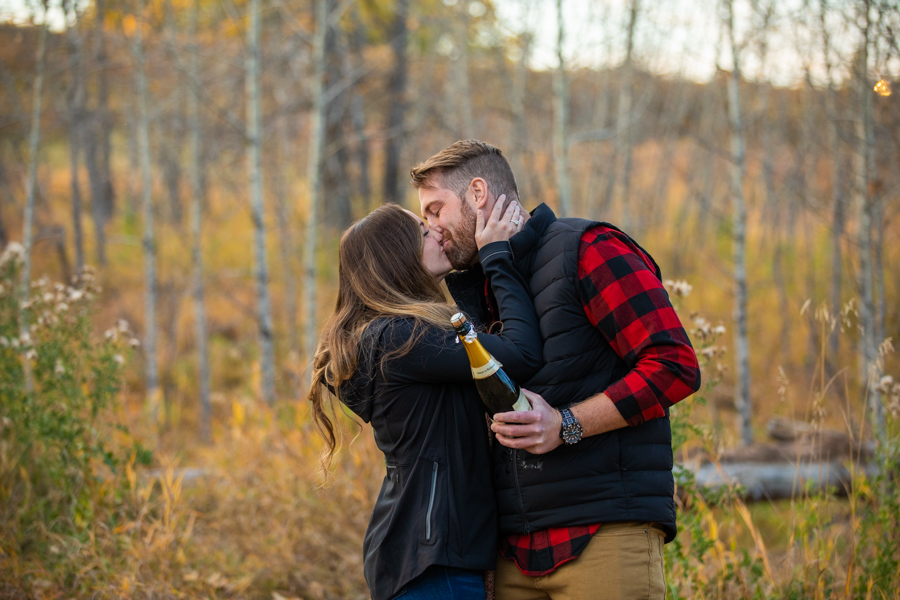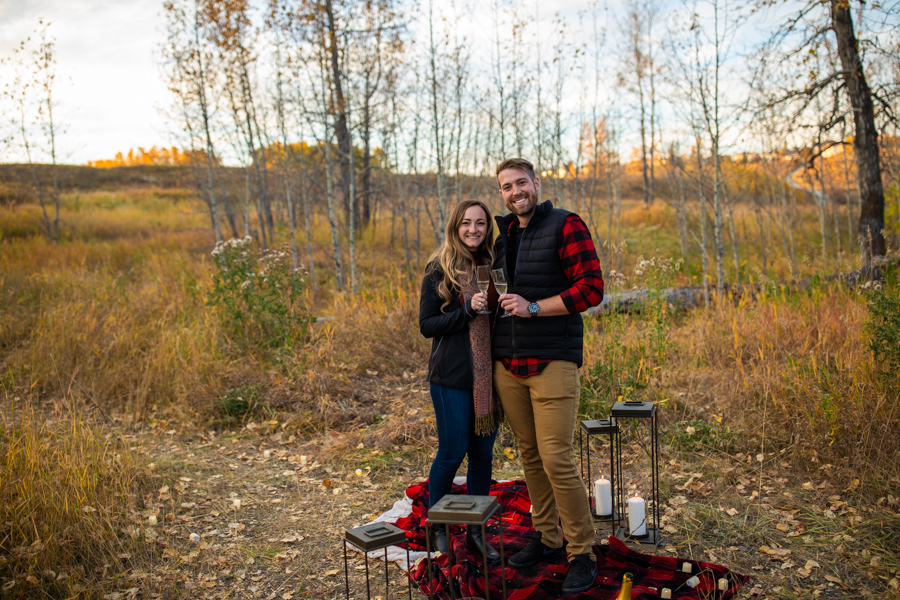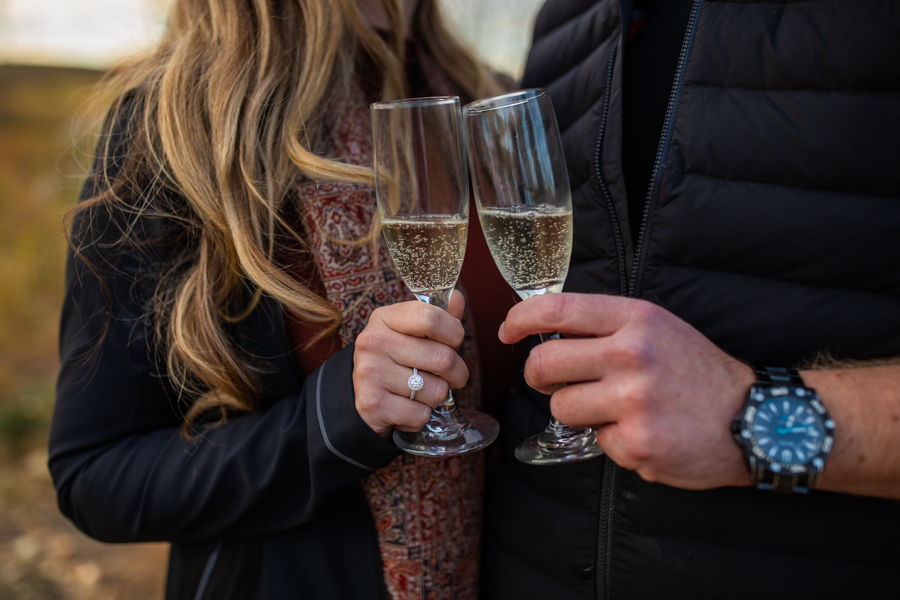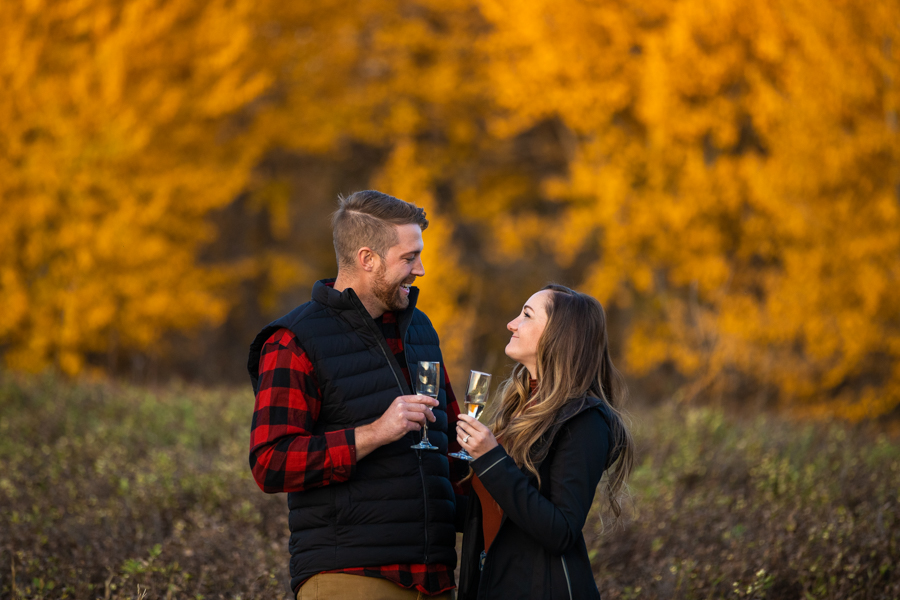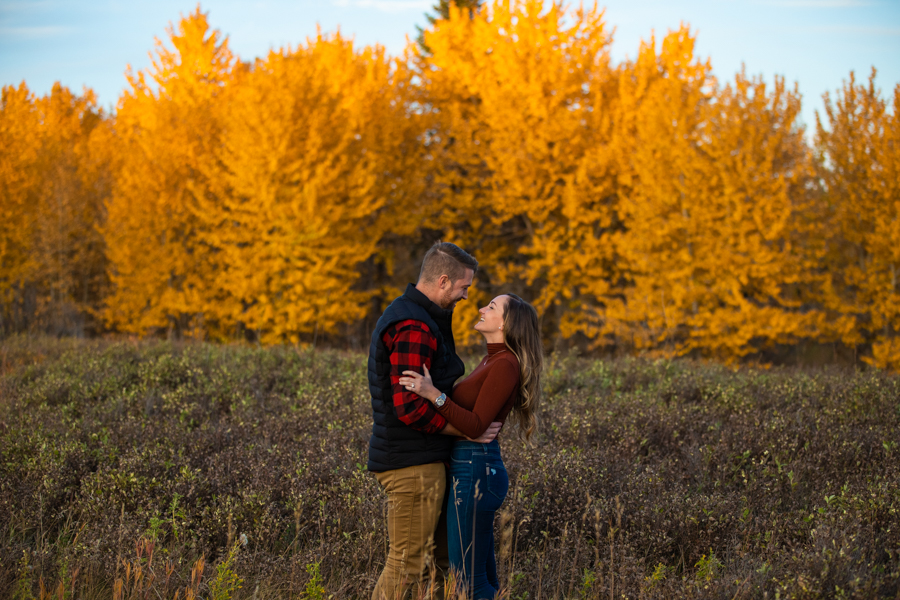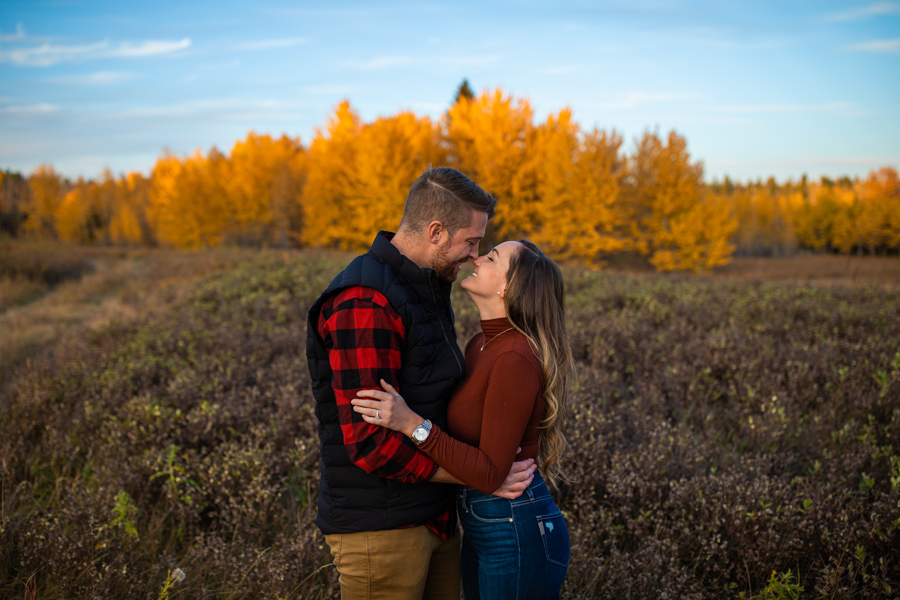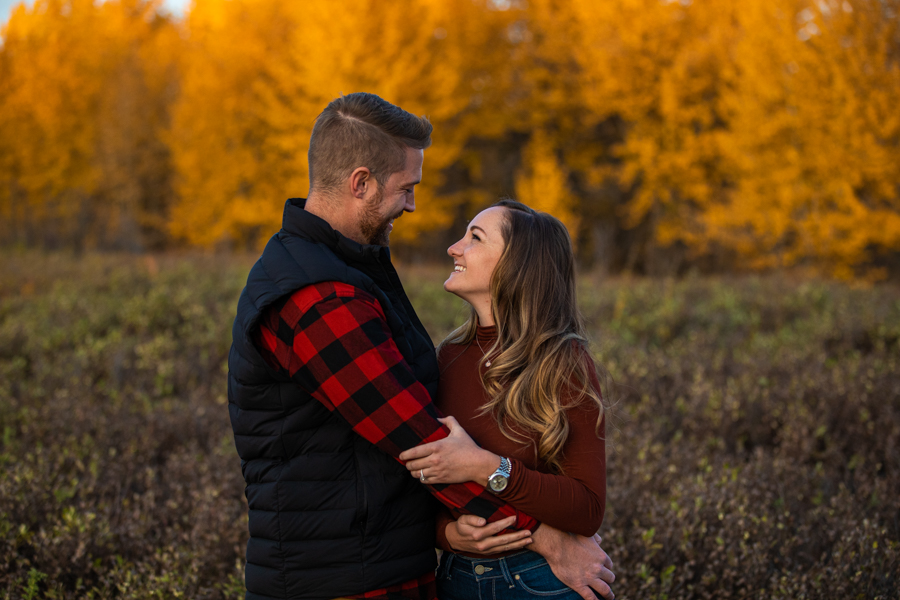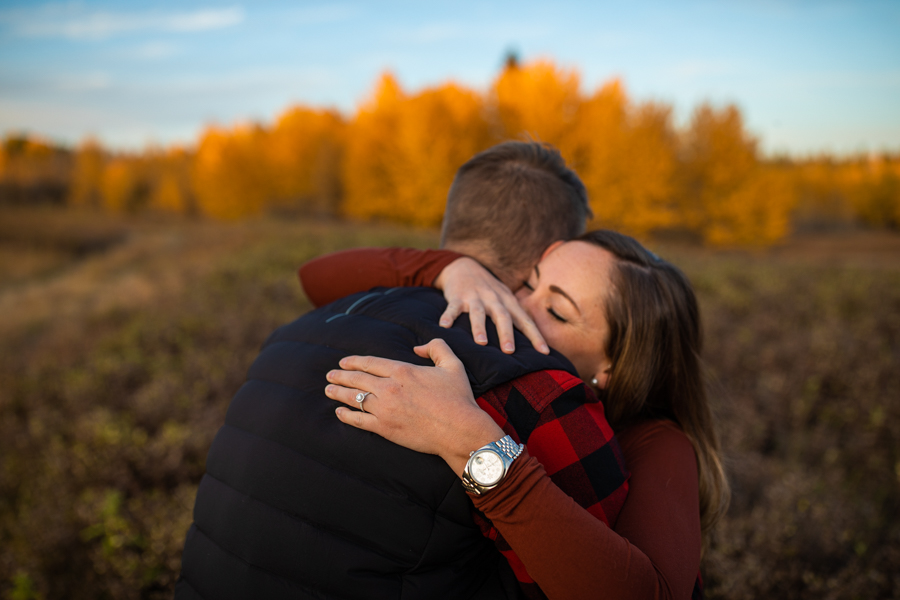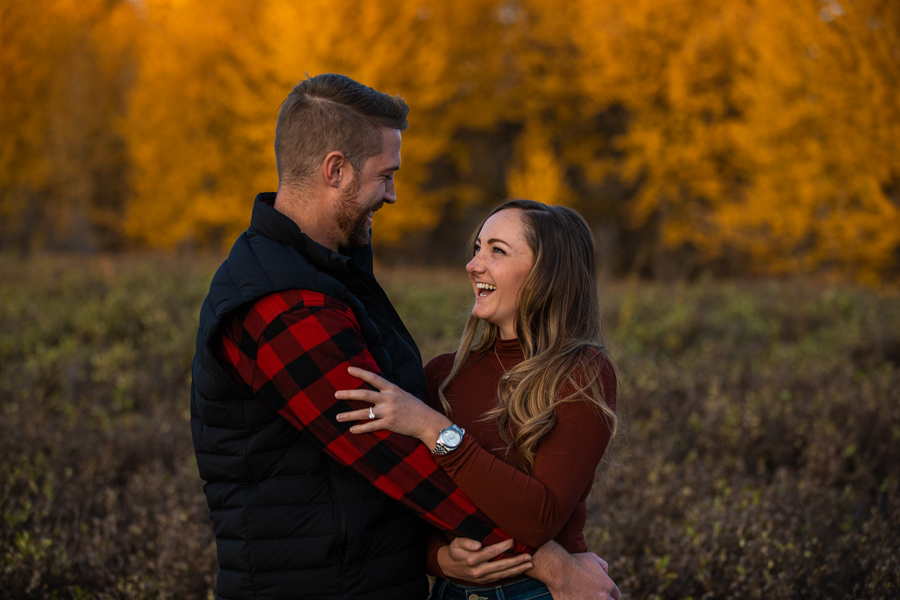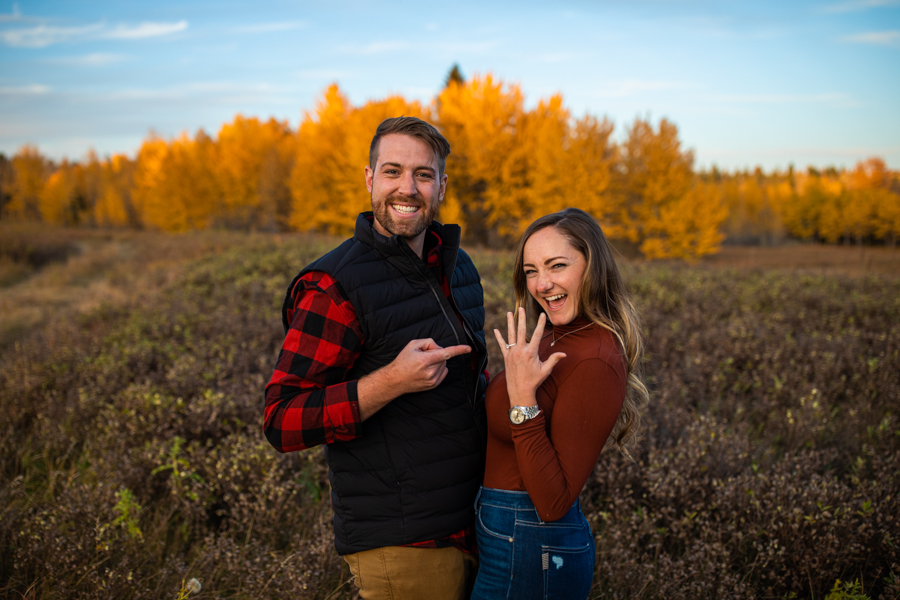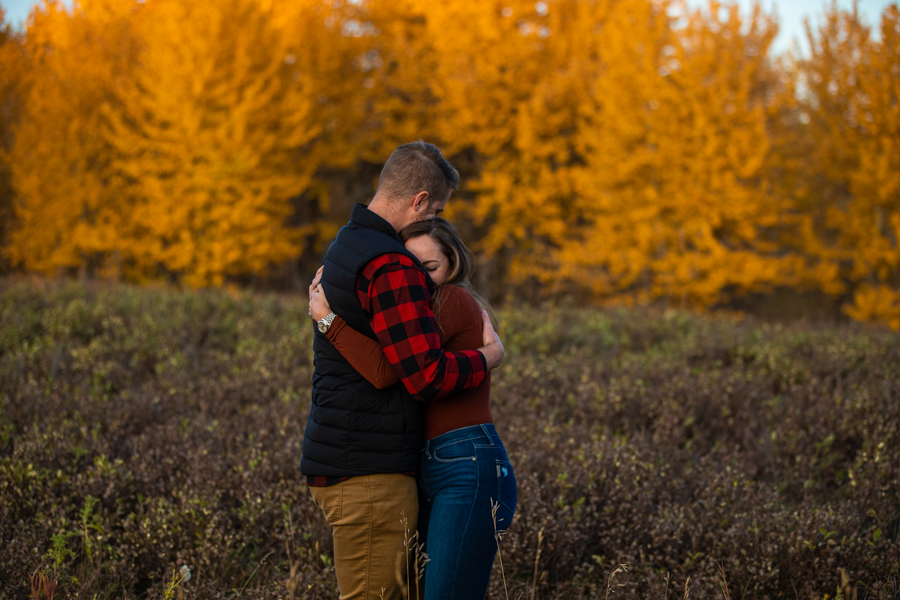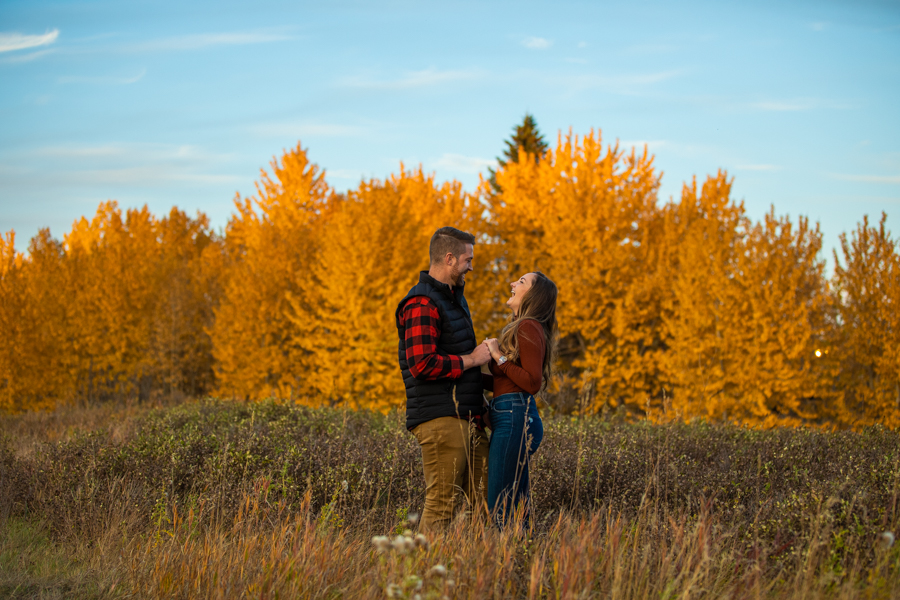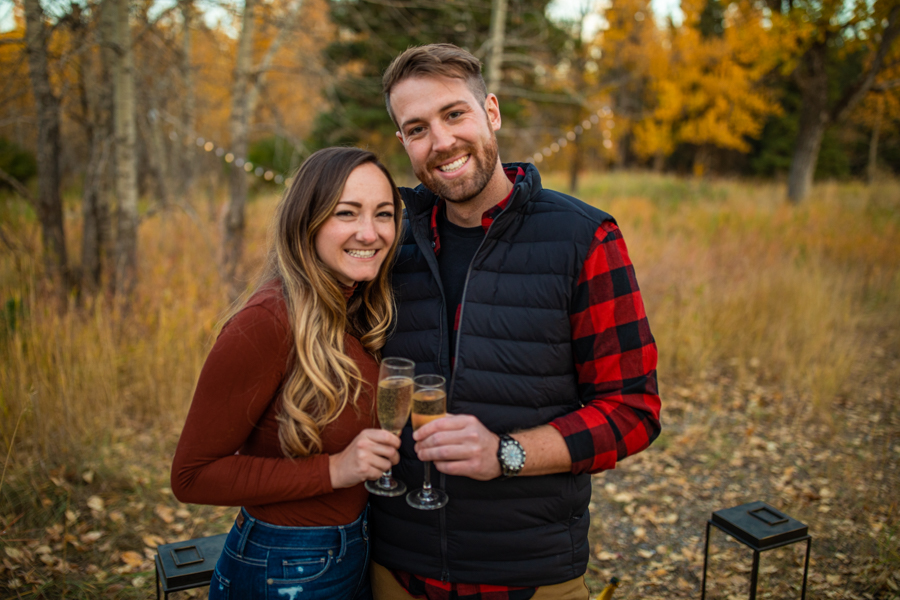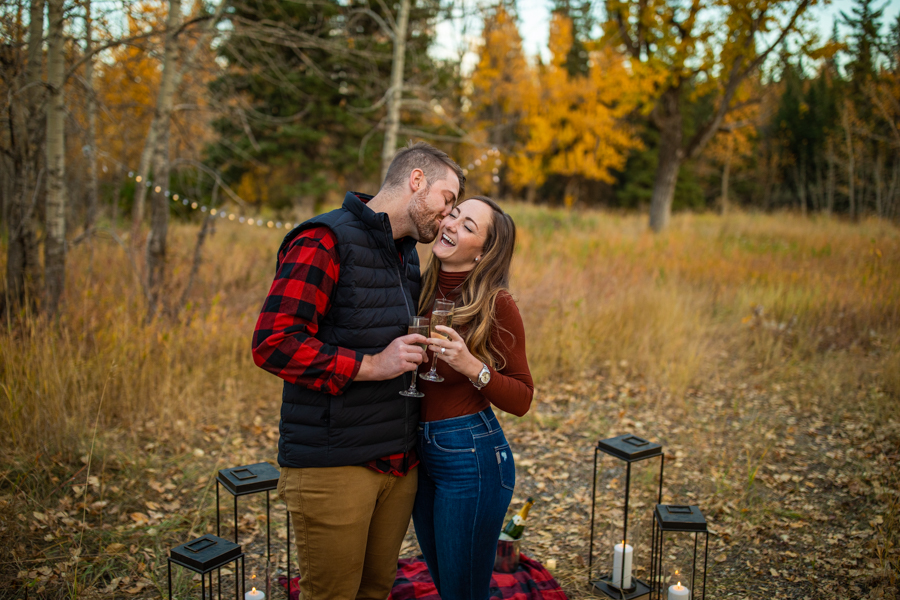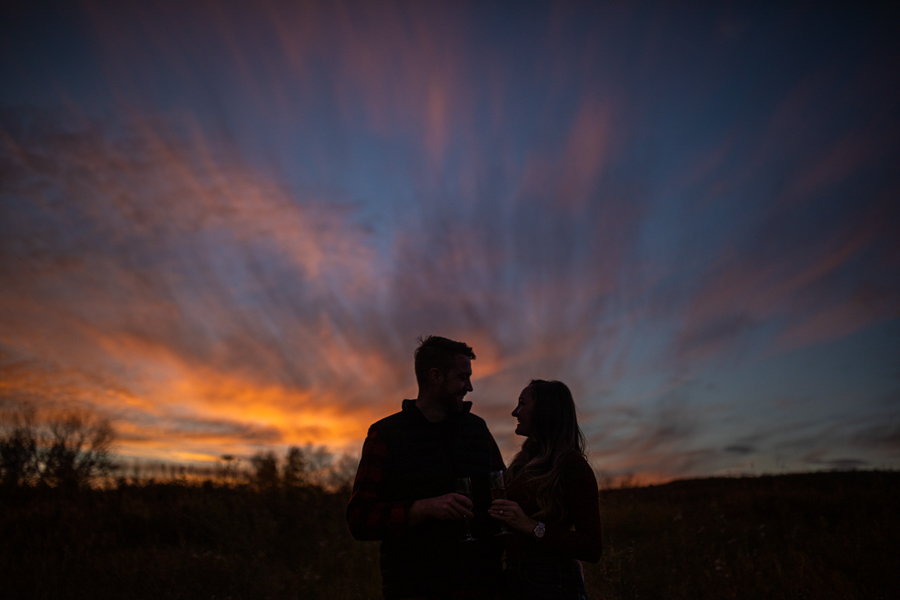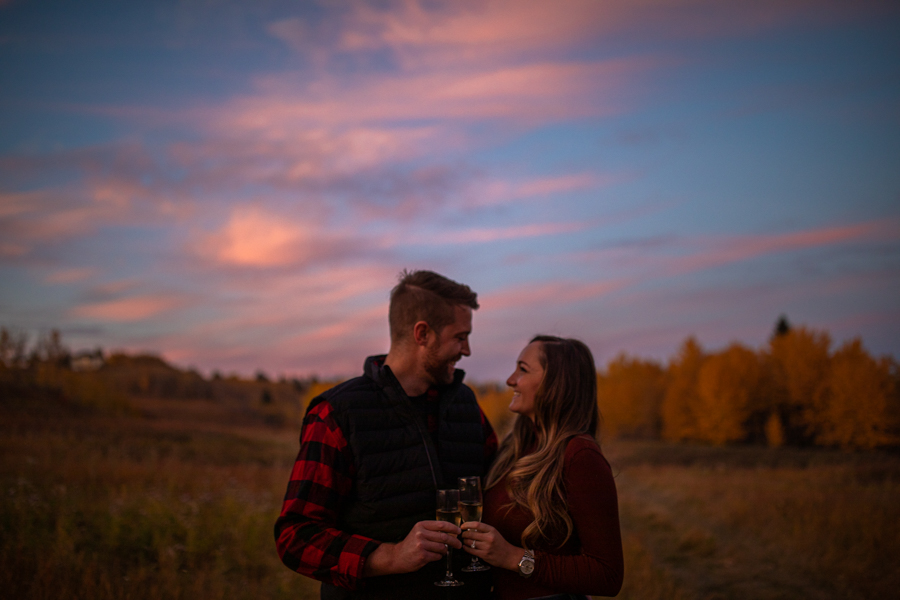 Calgary Proposal Ideas!
Thank you for viewing Cole Hofstra Photography and my proposal advice. I highly encourage all couples to plan your proposal with your photographer. All proposals take planning and timing. It is important to collaborate and work with vendors so the whole thing goes off with only one hitch. You getting hitched!