Adventure Winter engagement sessions out skating! 
Are you the adventurous type? Do you and your partner love the snow and getting outside in the winter? I think Skating engagement photos and a winter adventure session may be perfect for you! 
If you are anything like me, you love to be outside in the winter. Wether it be next to a fire  or on a ski slope the snow calls to you. So why not capture your adventure as a couple with professional photos. It can be a great opportunity to get away from crowds, show off your true nature and relationship while having a blast. I also highly encourage my clients to bring their puppies along! Fur friends are always welcome in my sessions. They are basically your babies anyway so why leave them at home. Make sure you have a ball or a few treats so we can rock out a few photos with you two alone haha! 
Enjoy this session from Banff National Park at Lake Minnewanka it was a chilly one but we got to finish the day with some champagne and a warm fire!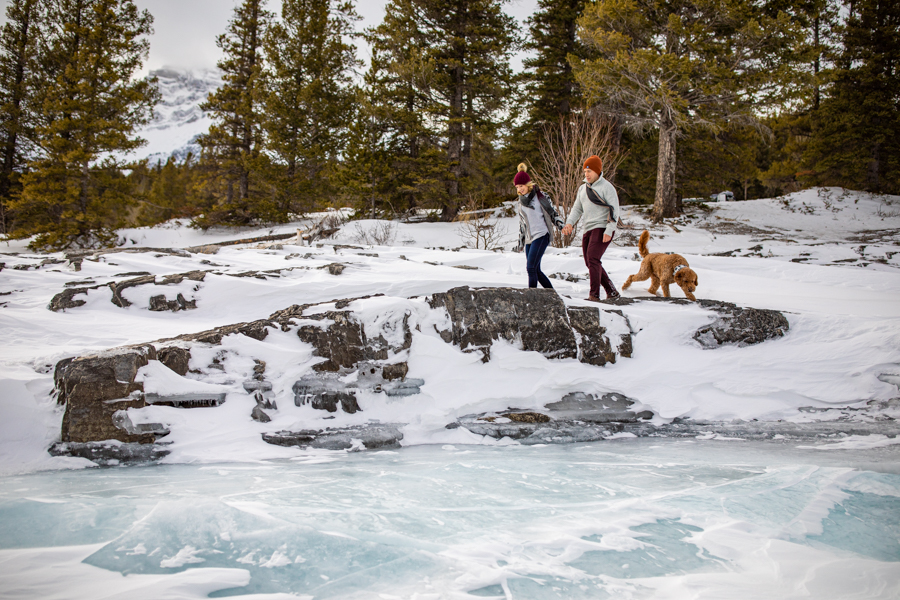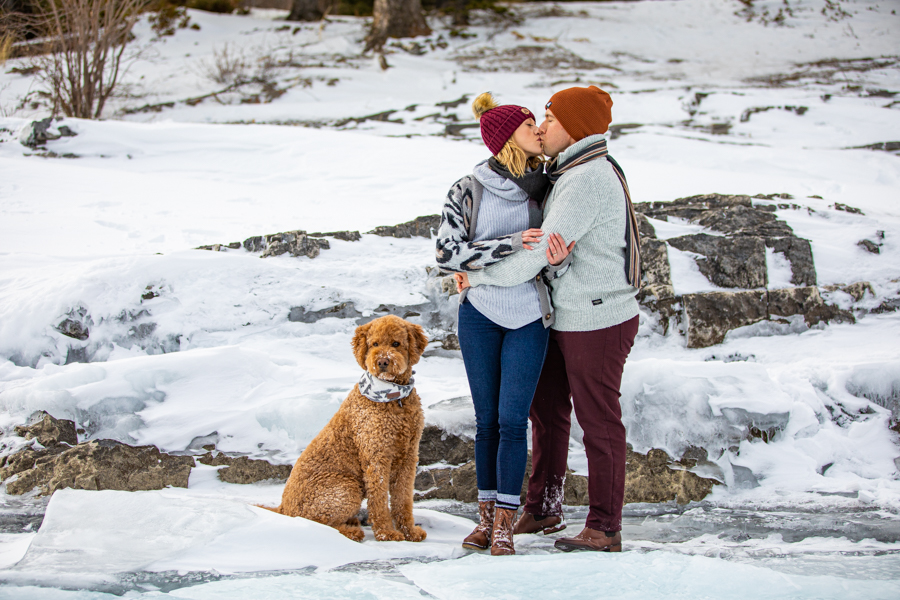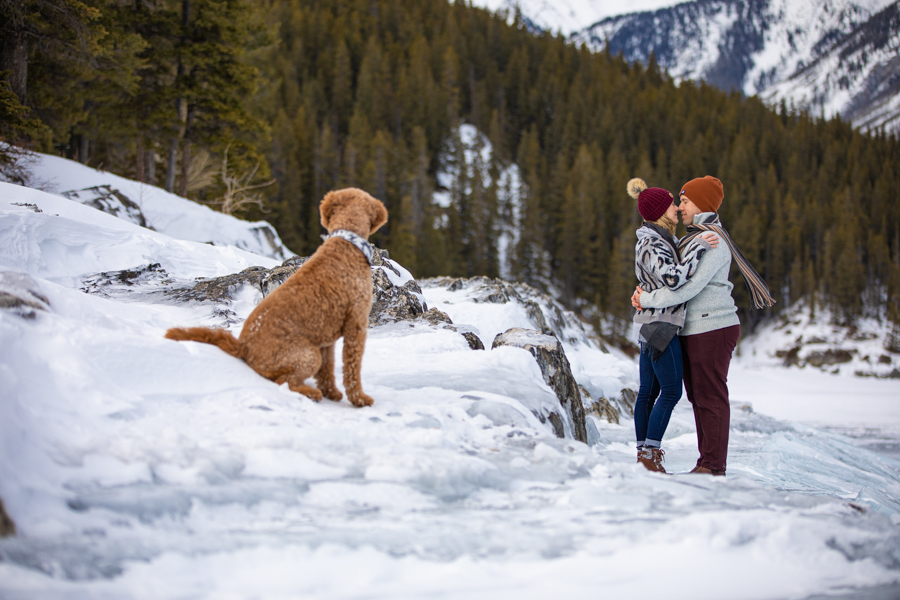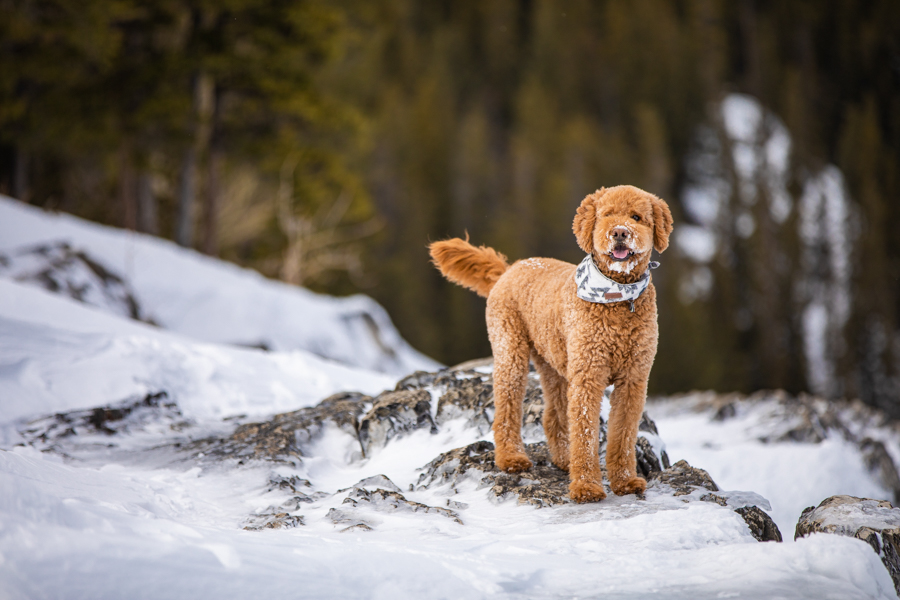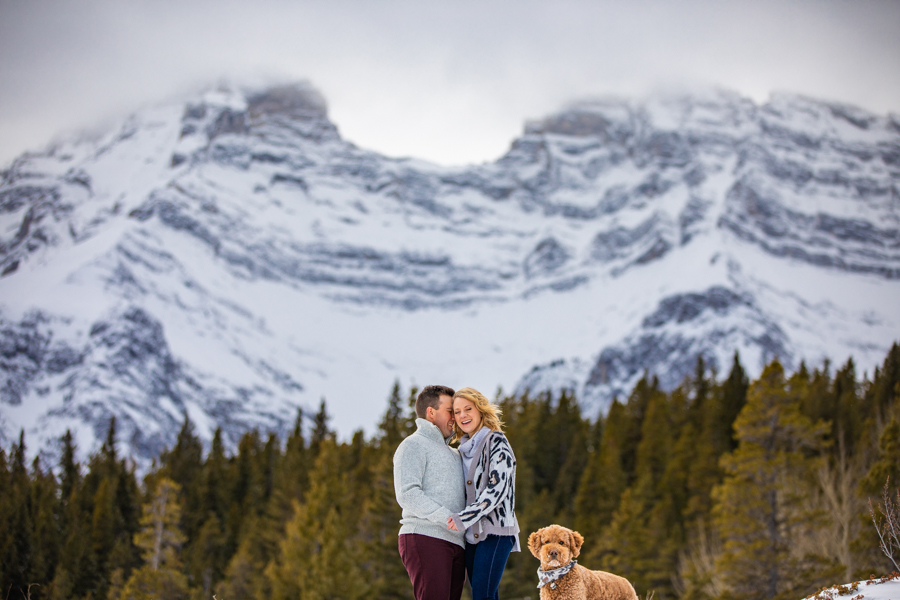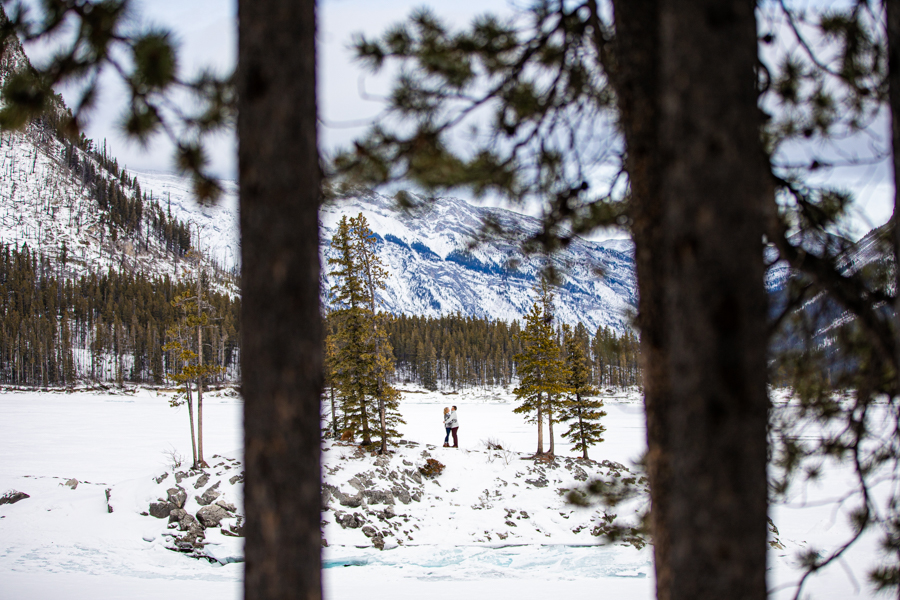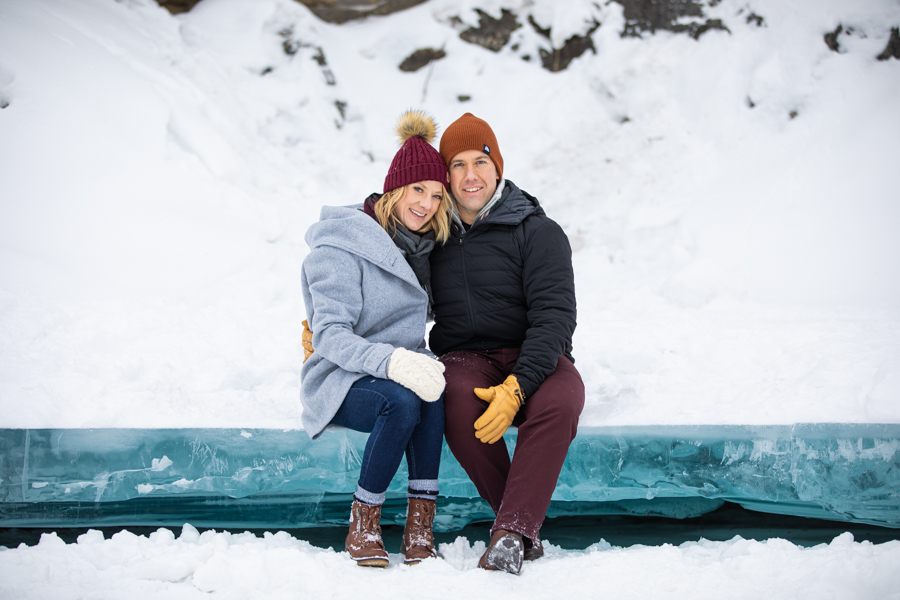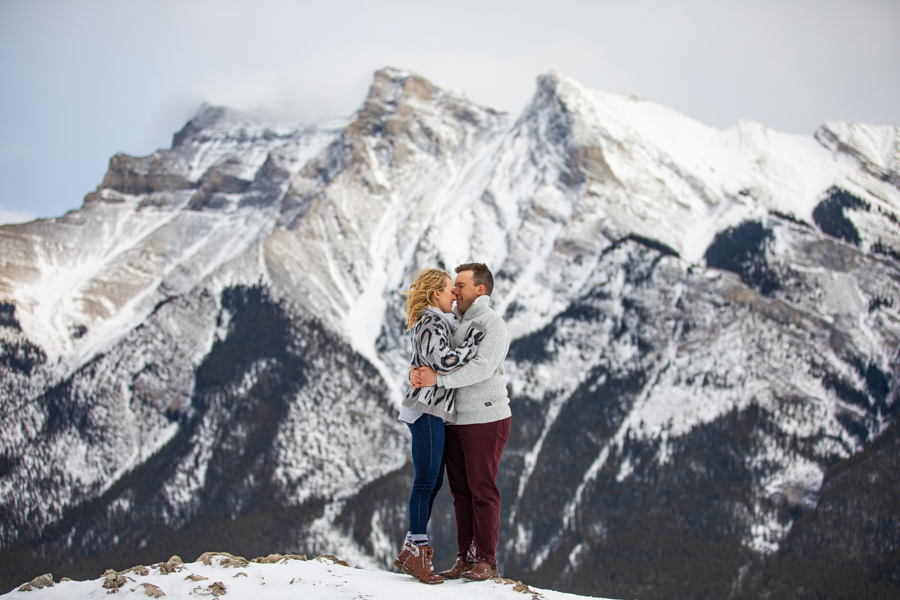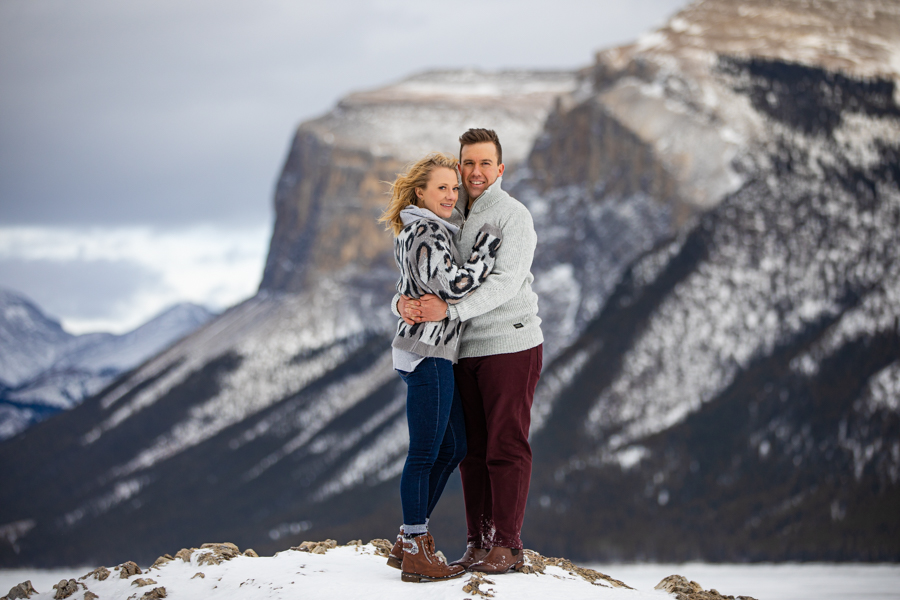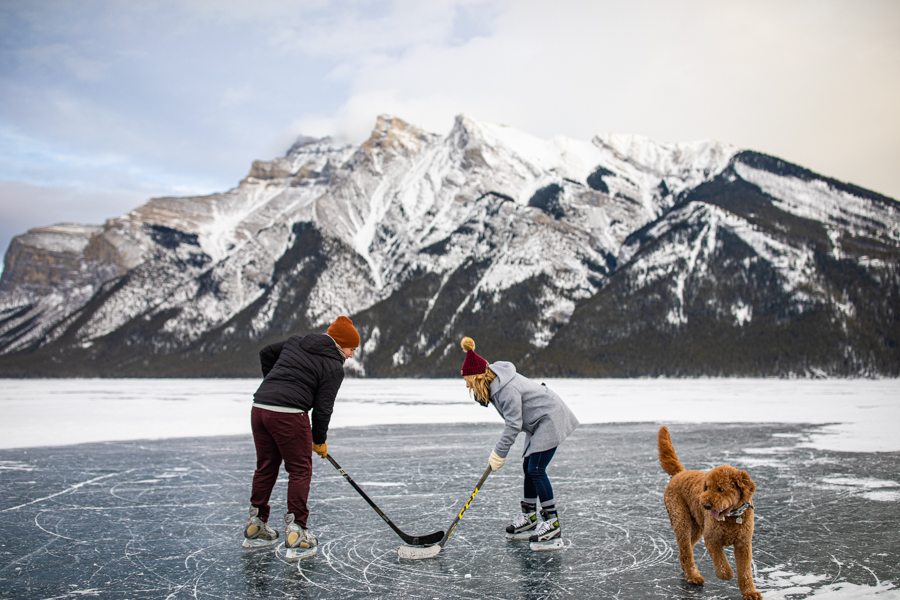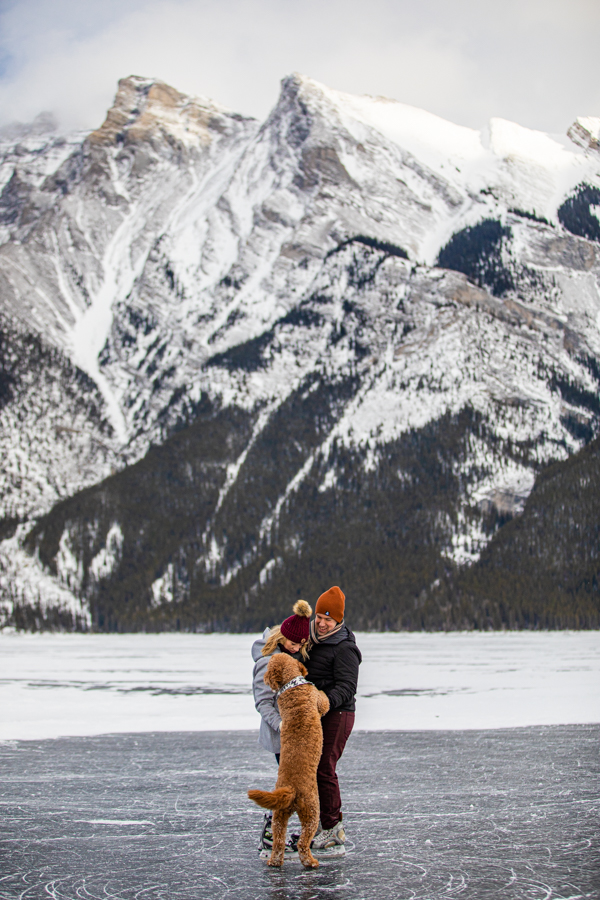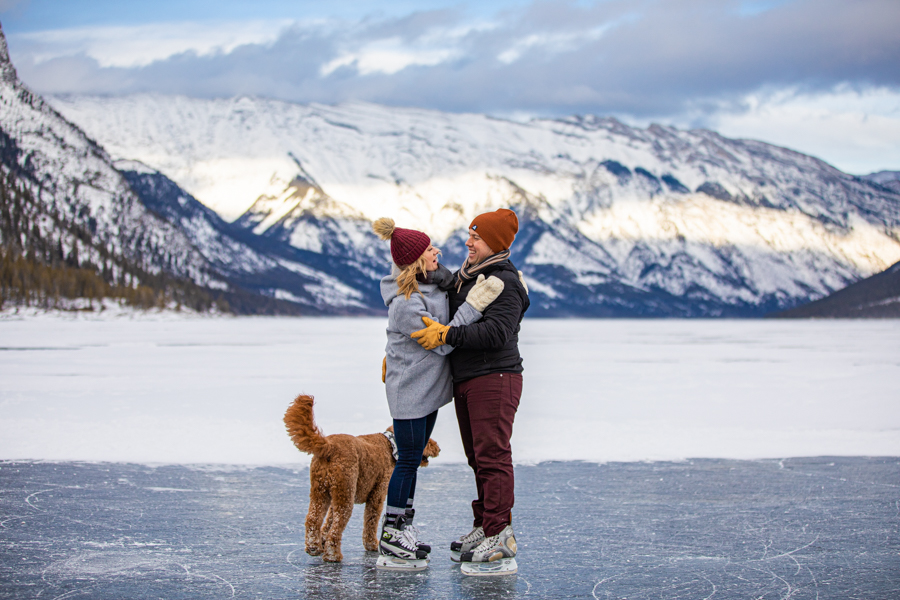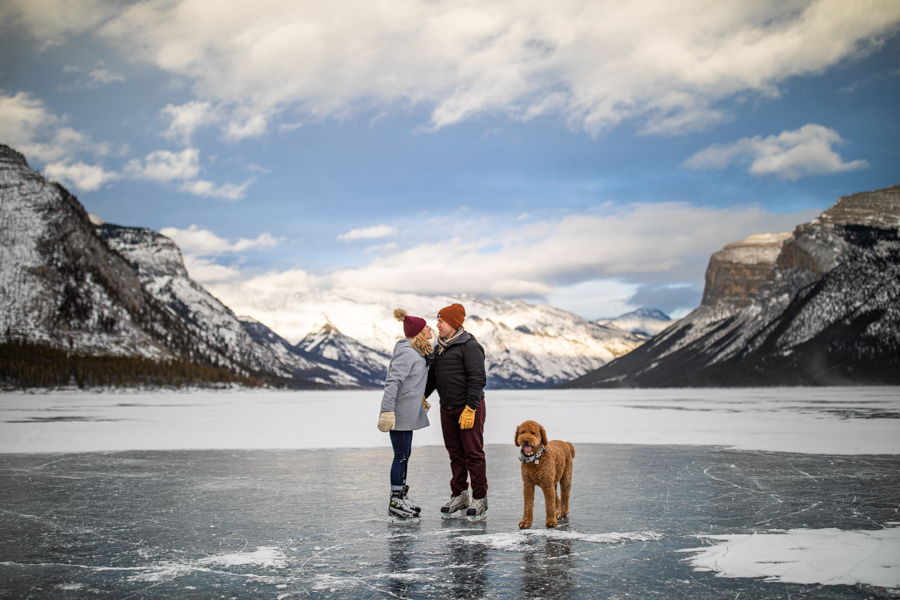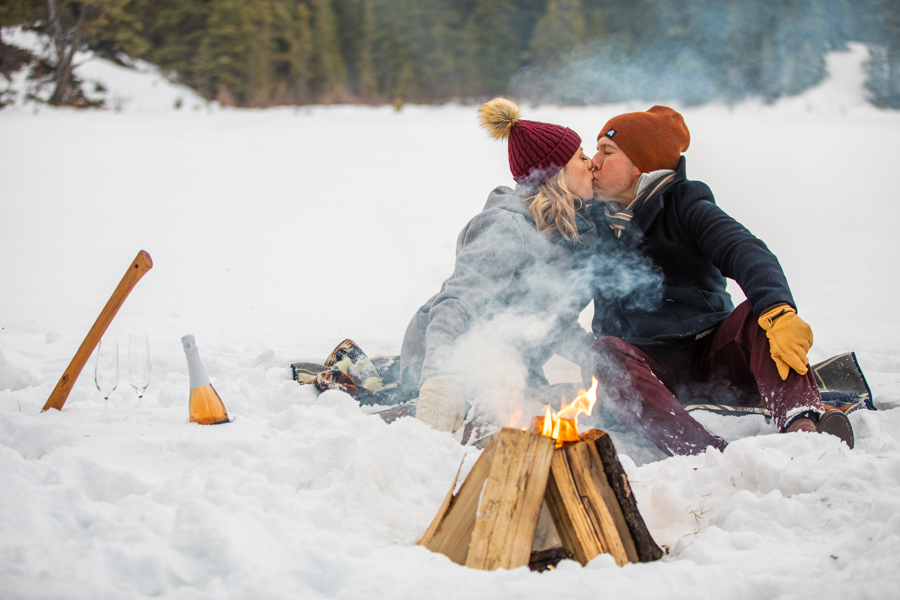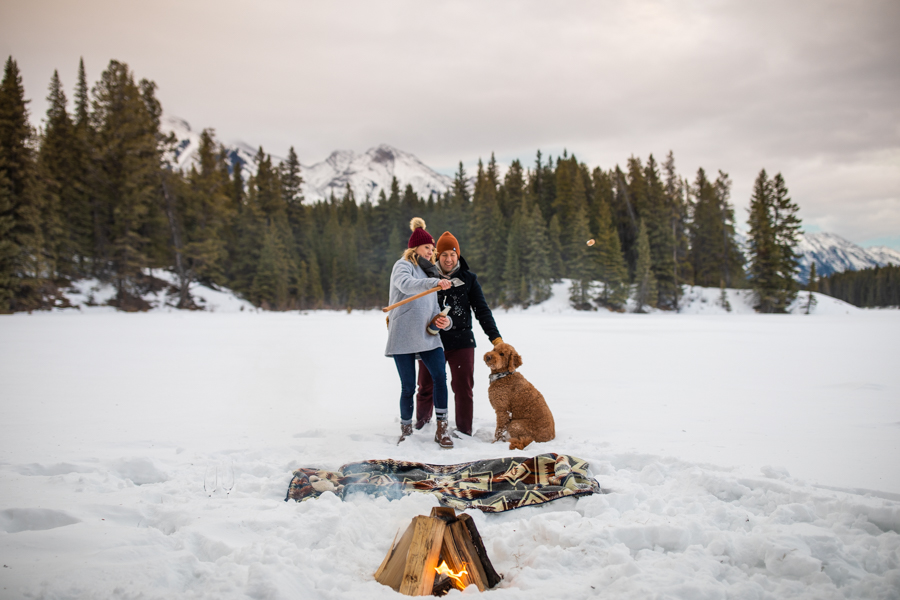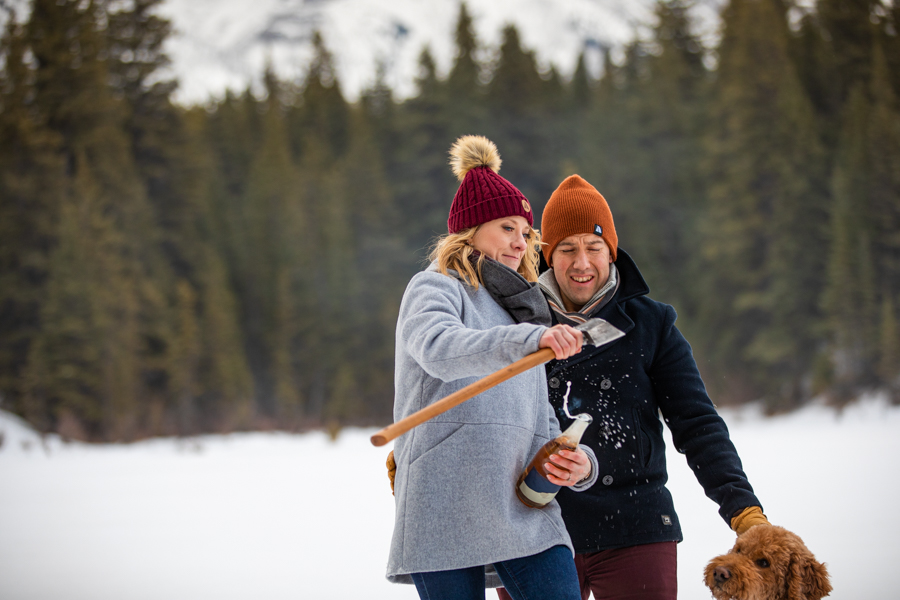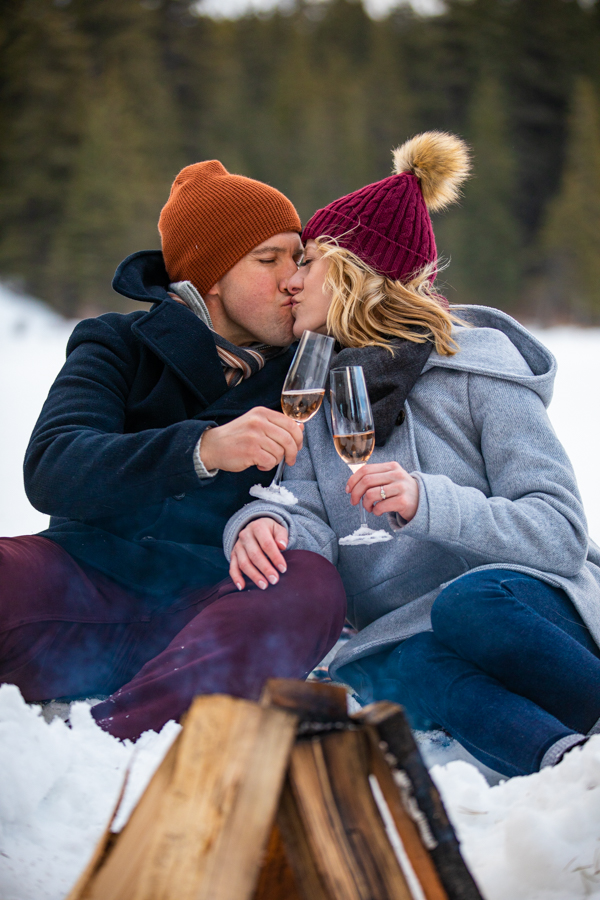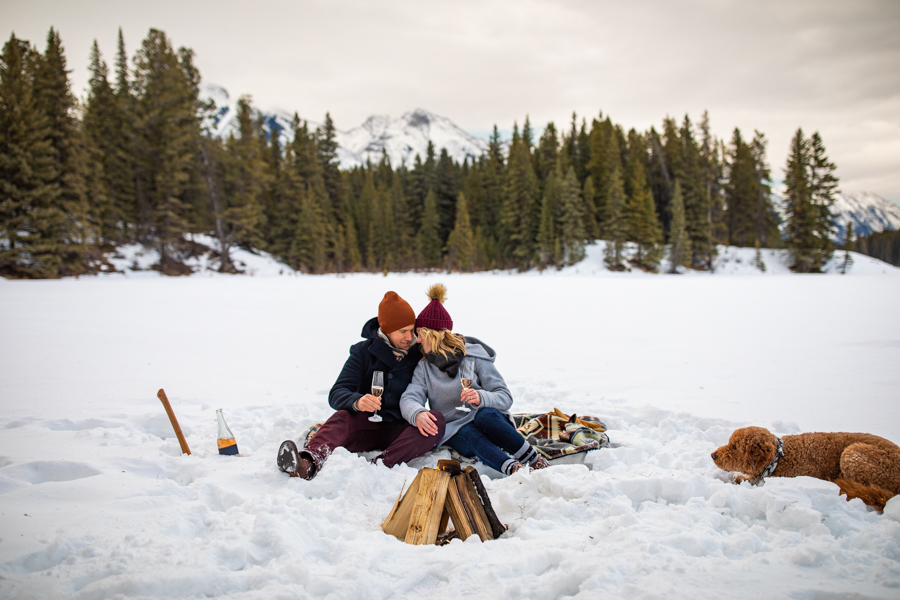 ADVENTURE!!!!
Thank you for taking the time to view this adventure winter engagement session! If you are the outdoorsy type and are looking for couples photos please reach out! You can contact me by clicking here! 
If you are looking for some advice for your adventure session also please feel free to reach out! Top five recommendations:
Dress for the weather! Especially in your footwear. Nothing is worse than a frown face that is too cold to show the love. Make sure you have good boots and a big puffy jacket to wear overtop of the cute outfits. 
Bring treats or a leash for pets. They should be in a large number of images but you dont want them taking over the scene. Sometimes having a friend or assistant to take the pup half way can be very helpful. 
Know the area or make sure your photographer does! Wether and safety should be a priority and keeping off thin ice during a skating engagement session is pretty important. 
Timing… The time of day can dramatically effect the feel of the images. Sunrise in the mountains has a warm glow and can allow more time to work with the light. Watch for overcast days as the clouds make a beautiful soft box to work in but can take away some of the scenery. 
HAVE FUN! Don't be shy on having a cocktail or some bubbles to work up the love and public expressions.