Welcome to the stunning Lake Louise! This is a magical blue lake surrounded by epic mountains. This Lake Louise Canoe Proposal was just amazing to capture and witness. I was approached by one of the partners and asked how I felt about capturing him proposing in a Canoe on Lake Louise. He asked if I thought it was possible to see them from the shore, and how long of lenses would it take to make a great picture. 
With great joy and excitement I informed him that I am an avid kayaker and completely comfortable being on the water with all my gear. Well now we had a great plan and the excitement really took off! I arrived at Lake Louise early that morning to avoid being seen getting in my own boat by the couple. Then set out on the water to a location we had selected the week before. With knowing what what the couple would be wearing and as they passed y it was easy to spot, and the countdown was on. 
Choosing a location that would allow maximum views of the mountains in the back ground and limiting the amount of other canoes in frame wasn't easy and took planning, but that is why we hire a professional right!  I hope you enjoy this adorable proposal in a canoe from Lake Louise as much as I enjoyed capturing it! 
Please reach out with your own amazing proposal plan and lets get it captured to make a memory forever!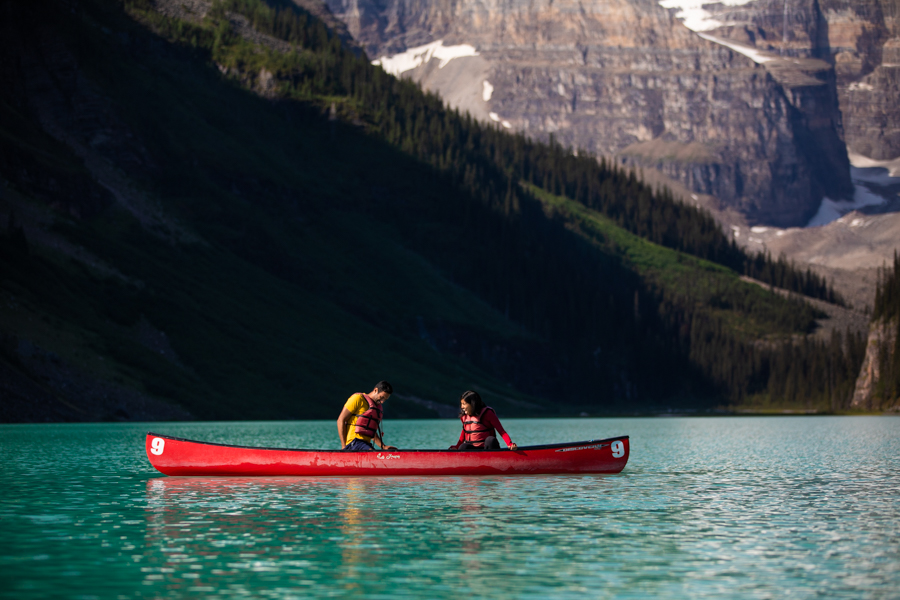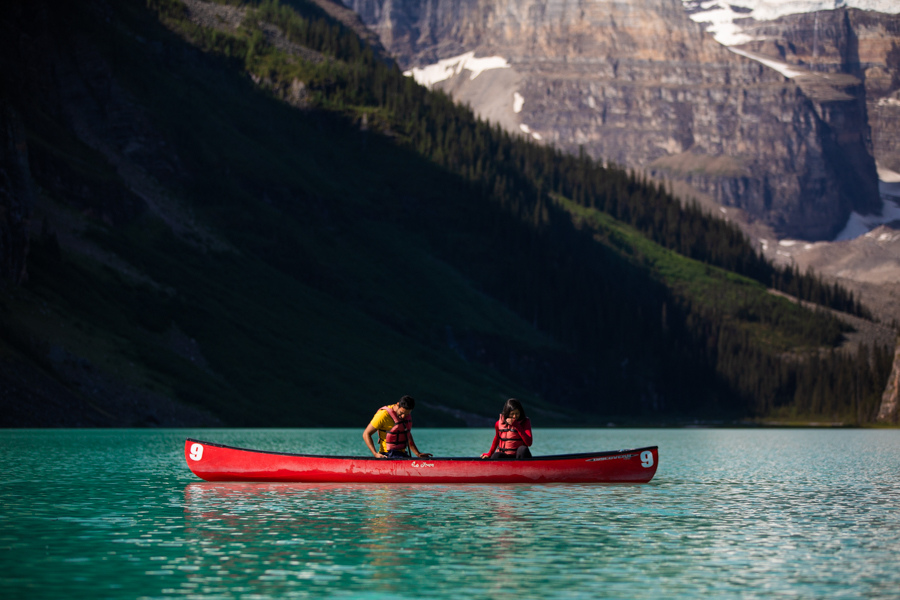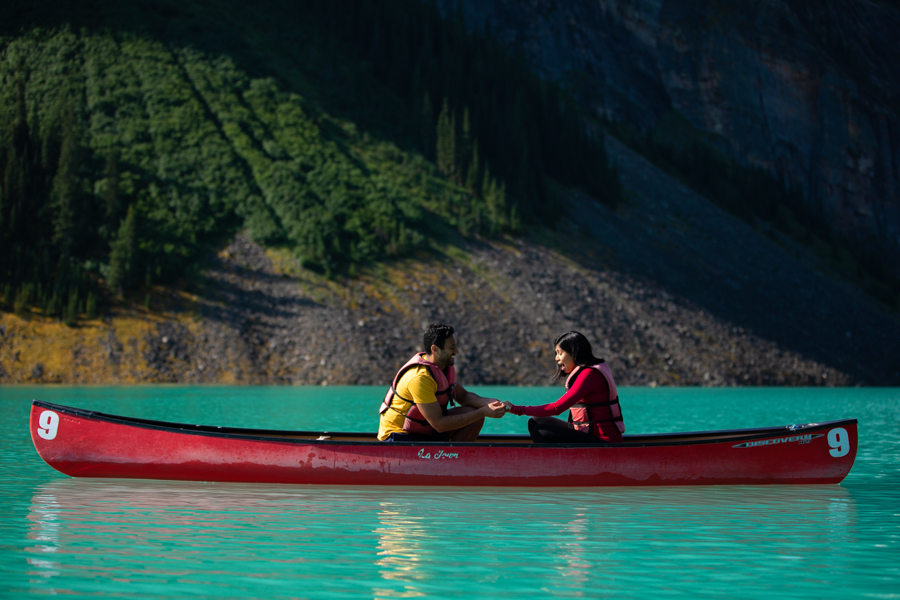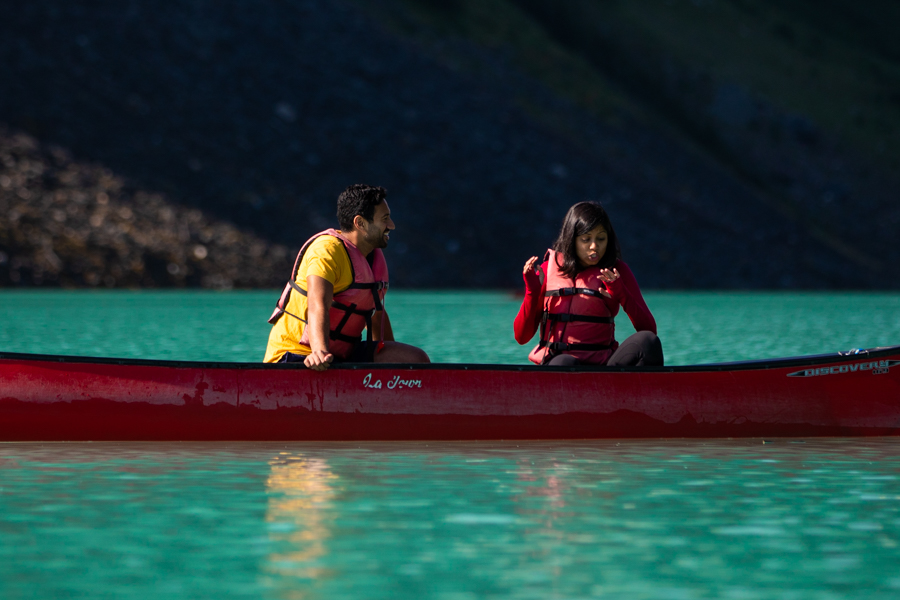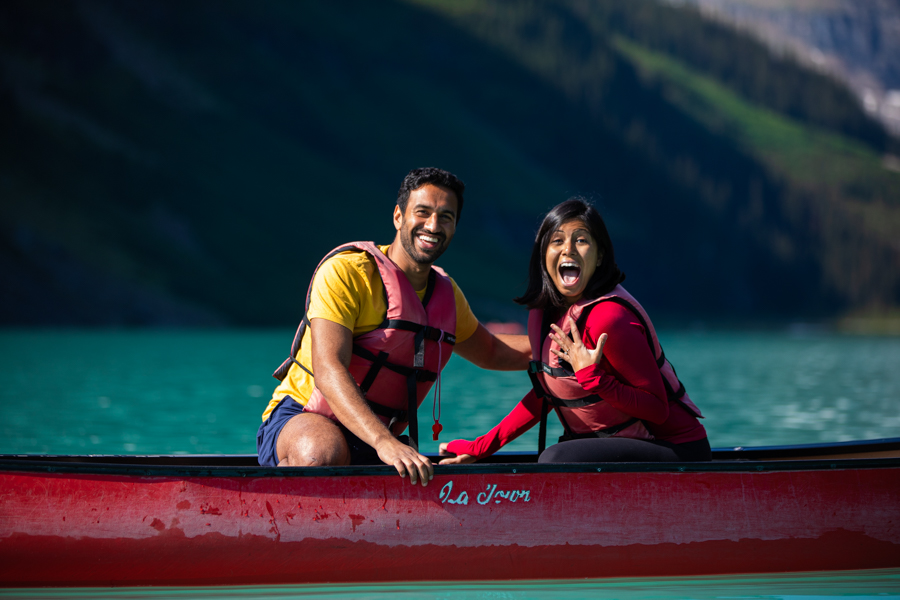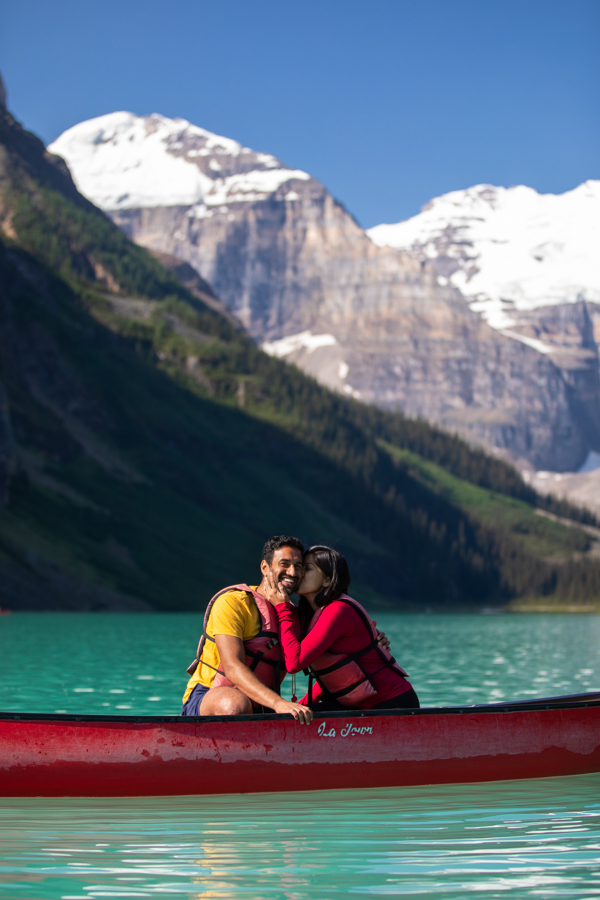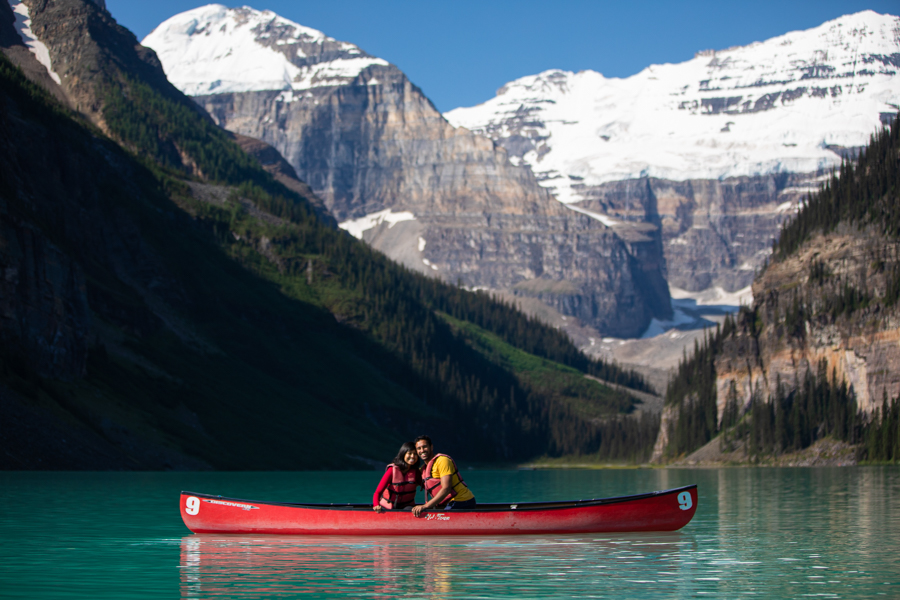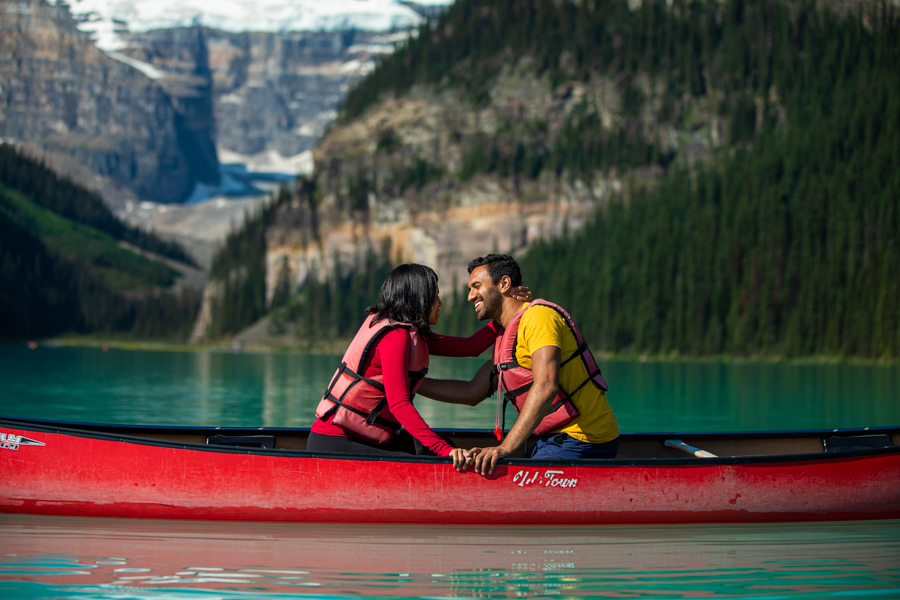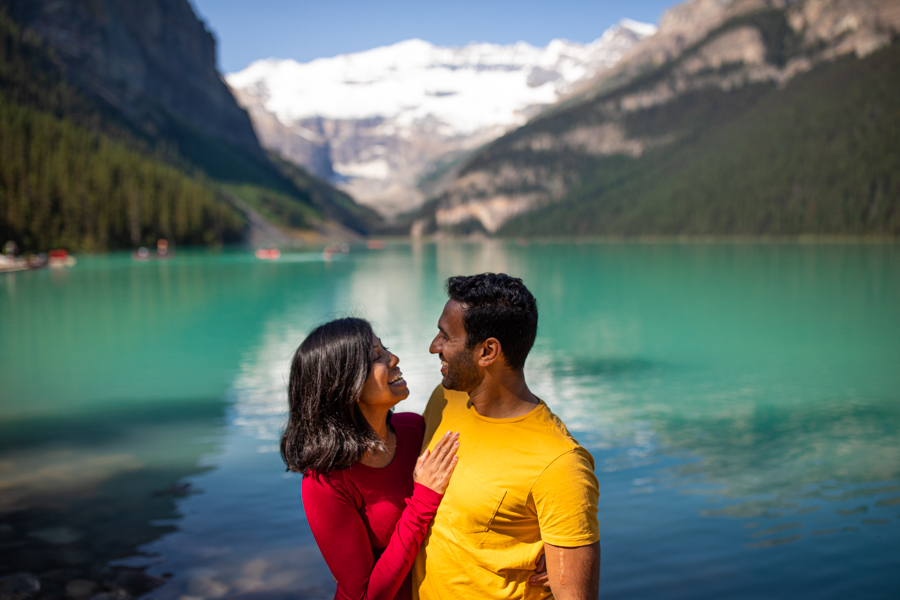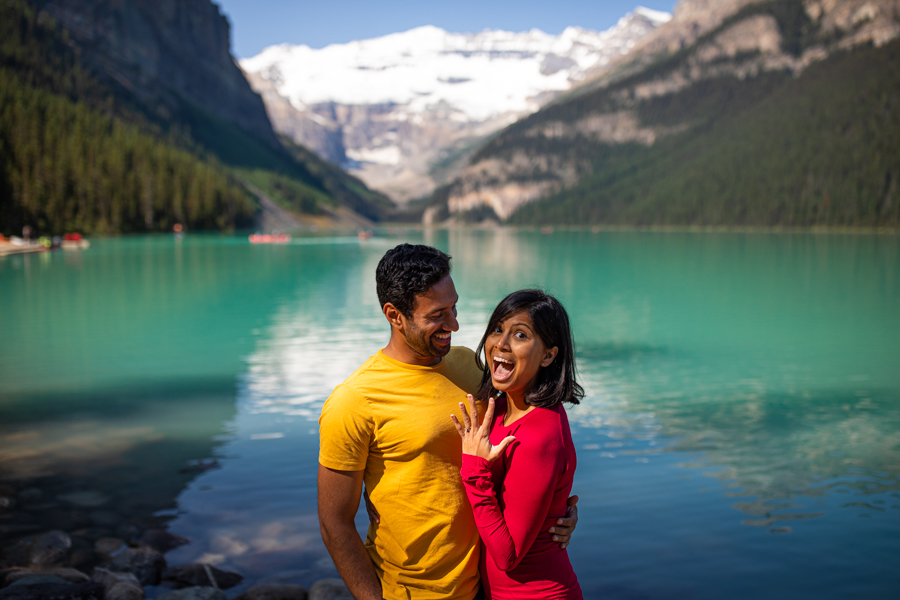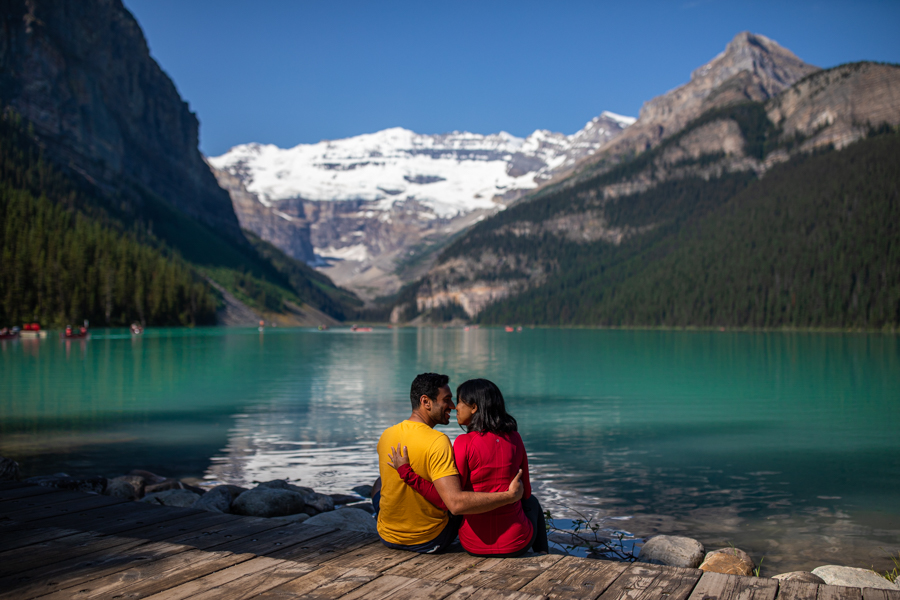 Propose in a Canoe at Lake Louise 
The process is quite simple but will take planning and coordination with someone who knows the area. I highly recommend making a reservation with the Fairmont Chateau Lake Louise.  It is possible to skip the line with reservations. This allows you to be out on the water first and have less crowds. So when proposing the back drop of your images will be clean. Here is a link directly to the canoe rental site. Be sure to book as the line can take an hour. 
Lake Louise Fairmont and the paring lot on the mountain can be quite full and busy.  So creating a solid plan (that is also quickly adaptable) with professionals is extremely important. Park passes for Banff National Park are also required to be in the area. As a photographer I am licensed and insured to work within Banff National Park and no additional fees would be required. 
Thank you for viewing my engagements.  Hope you will take some time to contact me or look into more amazing sessions from around the area!  Here are a few hand picked for you to view: