Lake Moraine Engagement Photos are an amazing addition to any trip! When traveling to Banff Canada you want to plan your Moraine Lake engagement session early! Lake moraine is one of the best and most popular engagement and proposal locations. The stunning and reflective blue water make for a perfect backdrop for engagement sessions. 
Here are some tips and tricks for the best Moraine Lake engagement photos!!! Tip one is to ARRIVE EARLY! The Moraine parking lot is limited, and often filled up an hour before sunrise. So booking hair and make for your day can be tricky. Many couples opt for having the engagement session at sunset. Busses to and from the parking lot Stop at 4pm. So tourist crowds thin out after that. Making it ideal for having a clean backdrop. 
Working at Moraine Lake
Working at Moraine Lake can be very tricky based on the number of people around the area. You want to hire a professional that is good with sight-lines or photoshop. You will need to work around crowds at all times of day, even in the night. 
Working in Banff National Park requires vendors to have a National Park permit. This work permit is required from the national park office and is different from the park visitor pass. Follow this link if you are a photographer – Park Work Permit.
Are you ready for your engagement session? Here is a link to posing tips and tricks from Shoot-proof " The engagement shoot is often the first time a couple has been professionally photographed with one another. You have the wonderful opportunity to show your clients what their love looks like from the outside: the way they laugh together, hold one another and interact with each other.
The best thing you can do at the outset of your session is to help your clients relax. Explain that their only job is to be as absorbed in one another as possible. You'll guide them as needed to make sure their engagement photos are fantastic."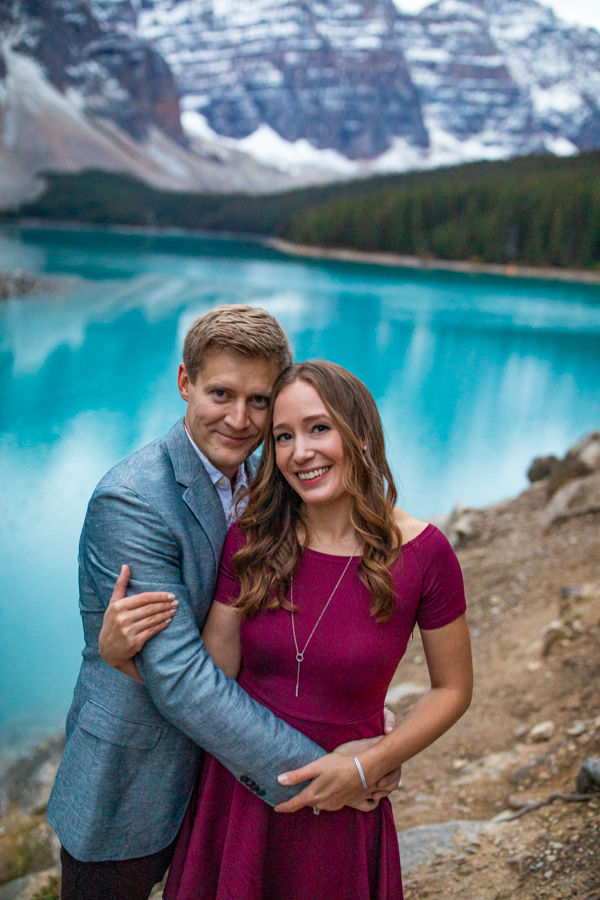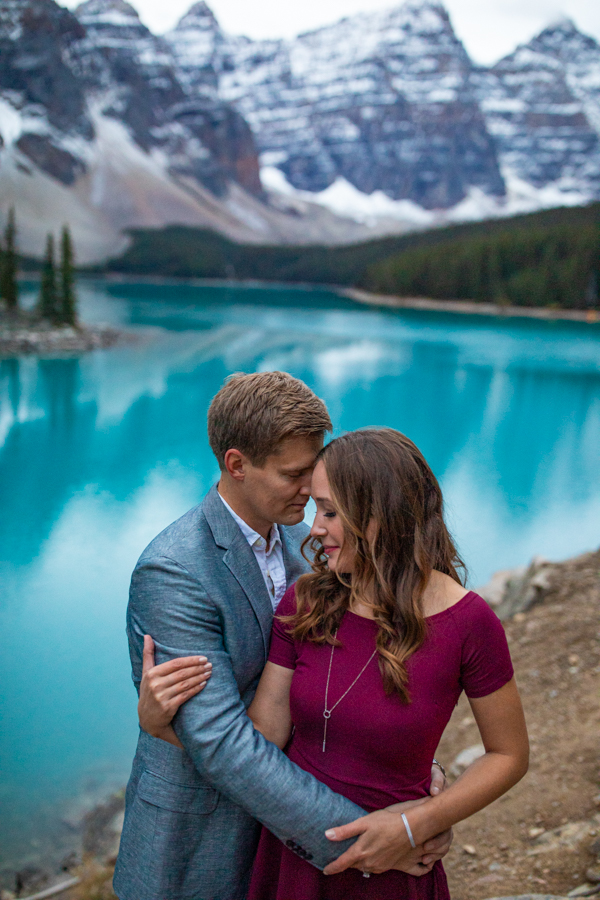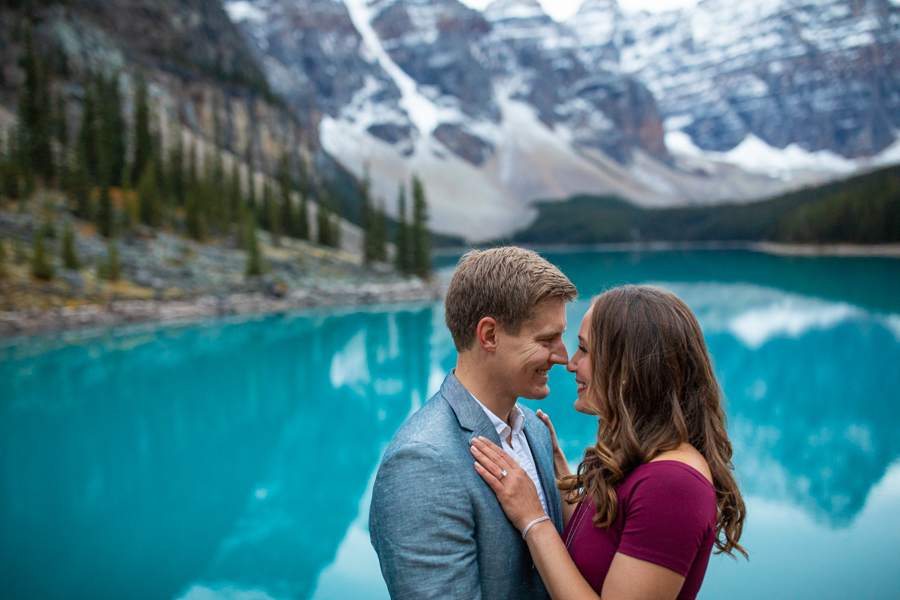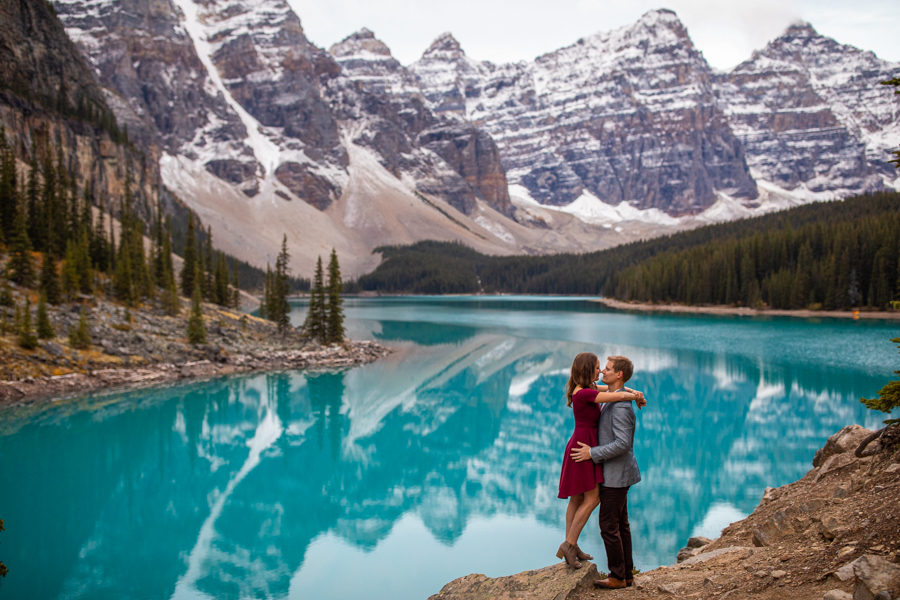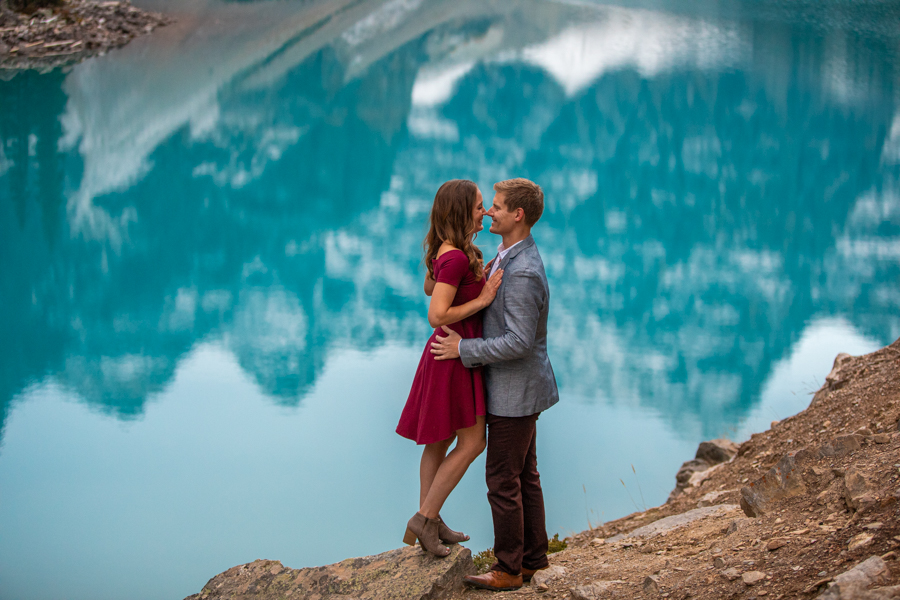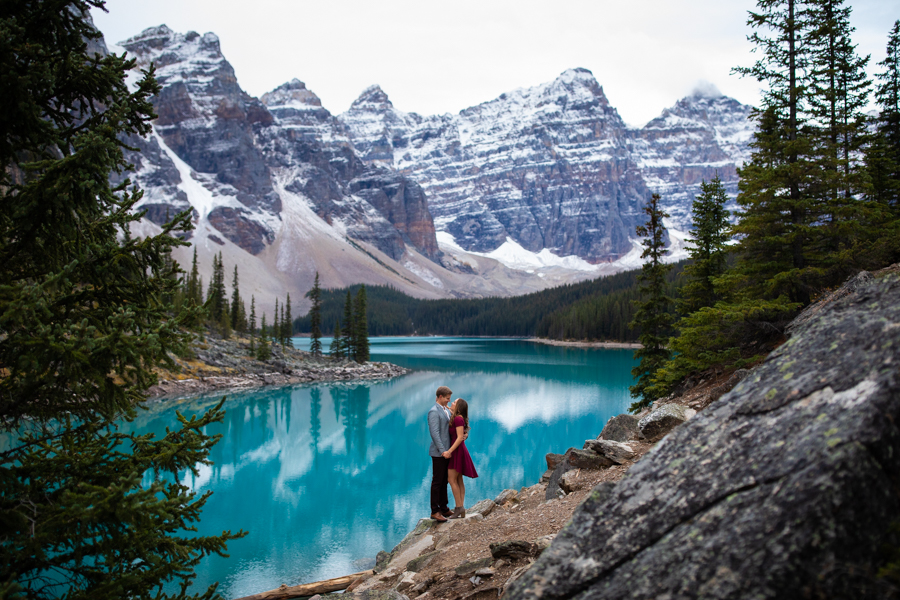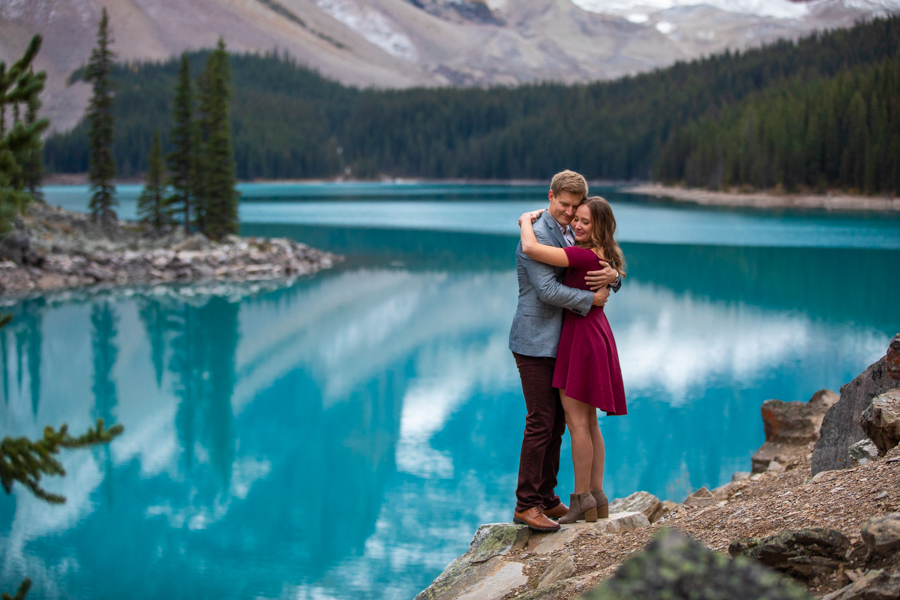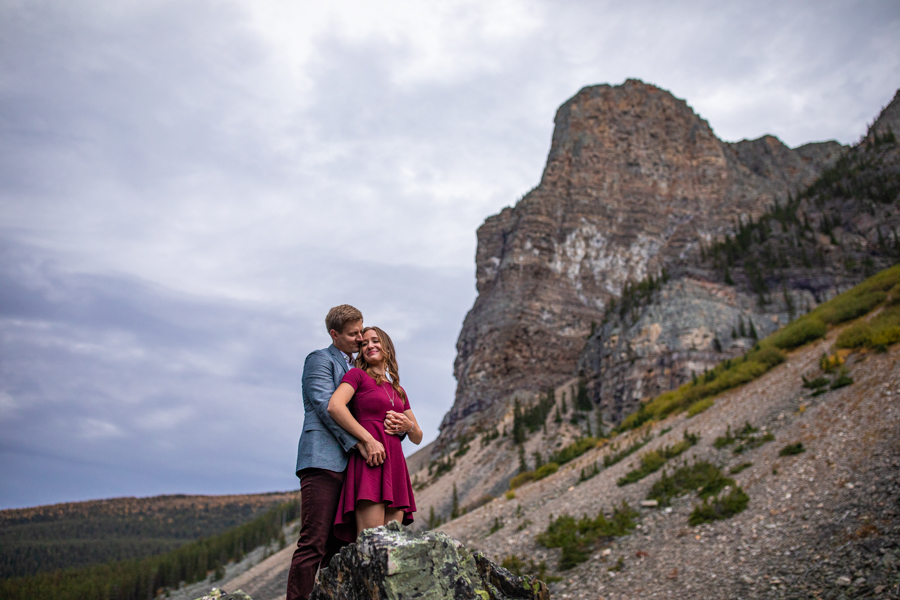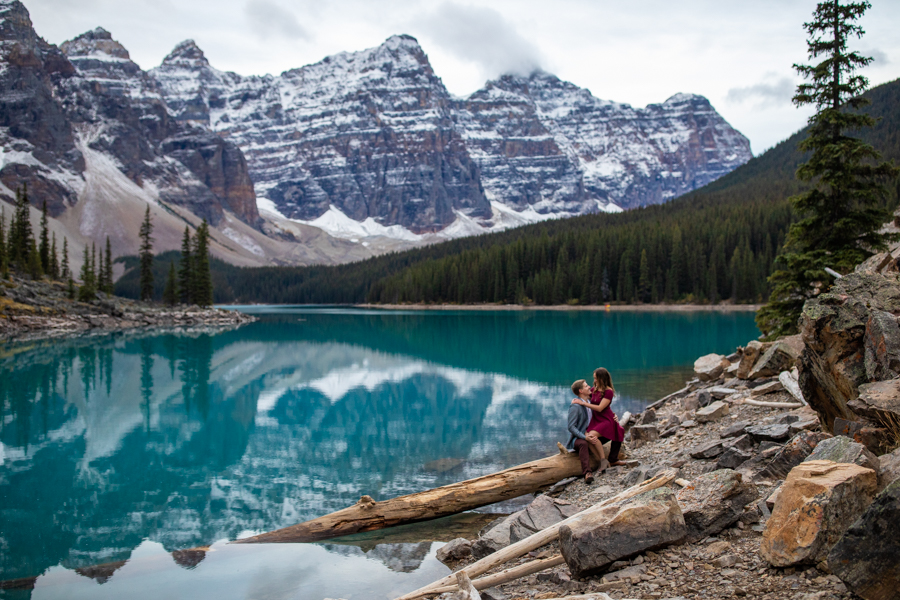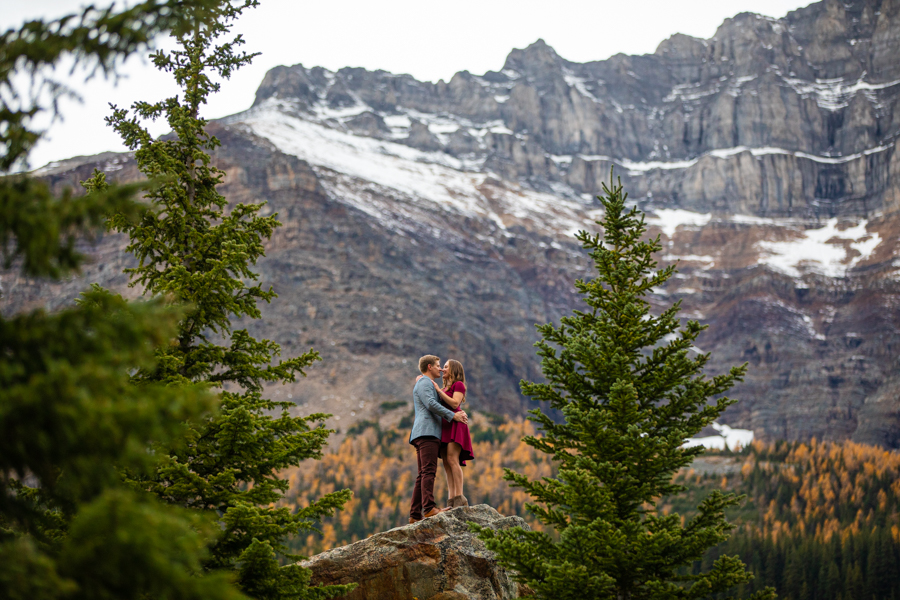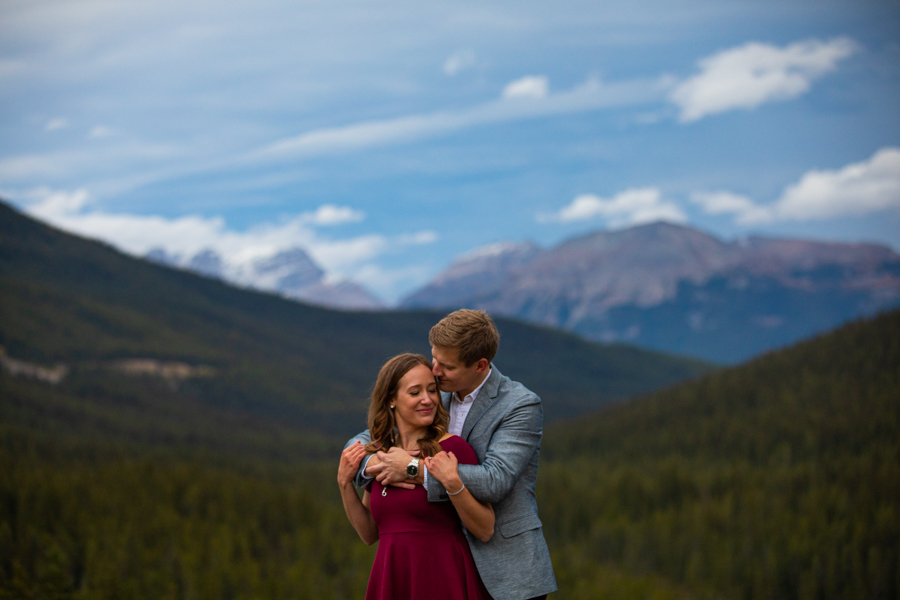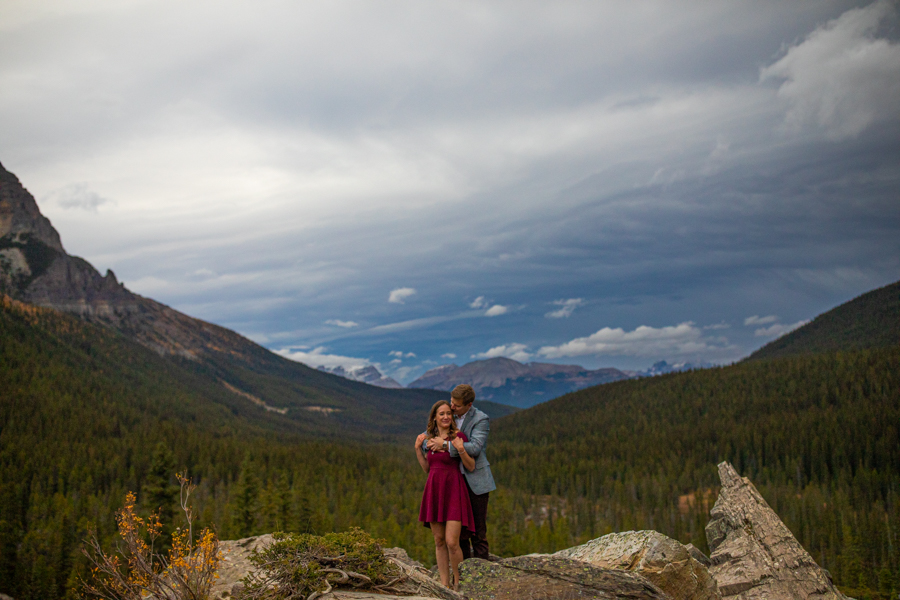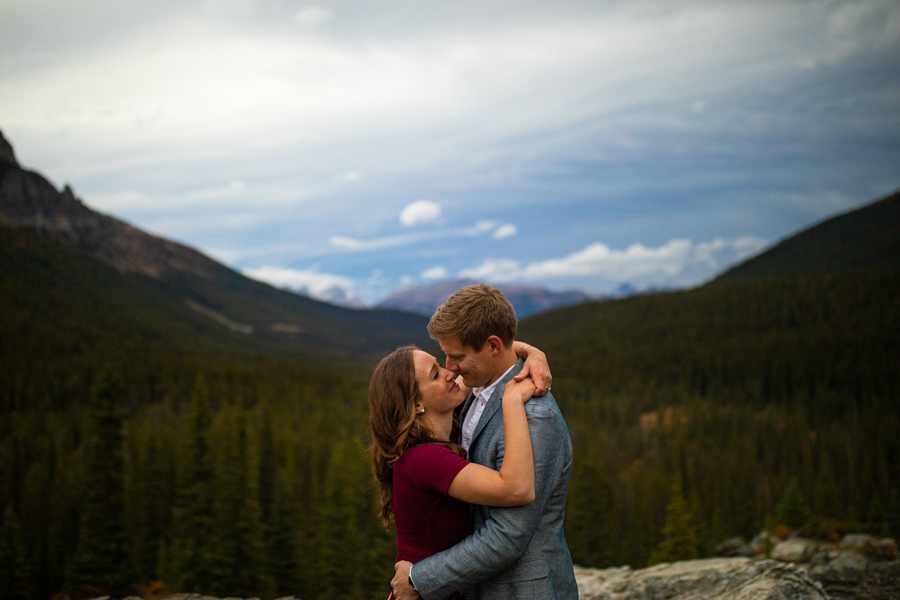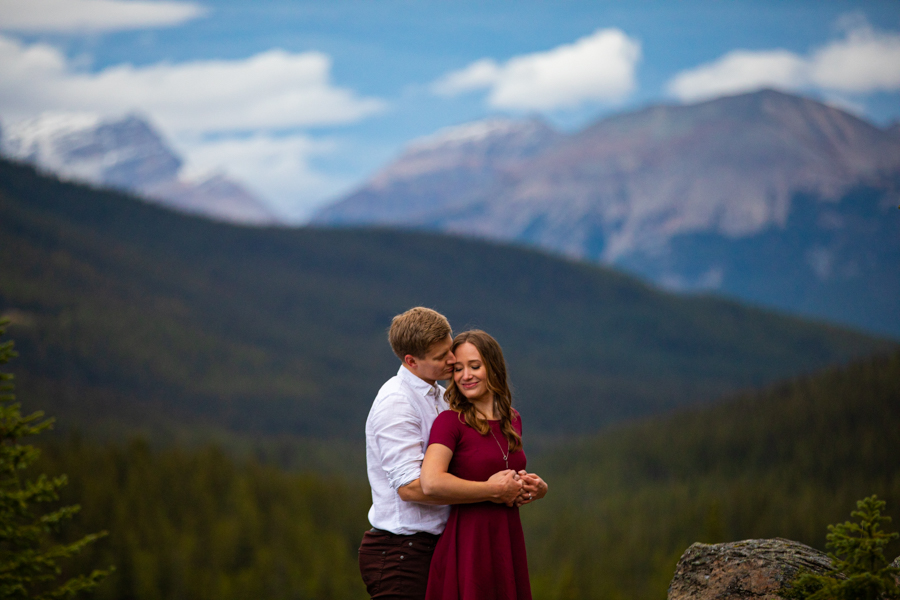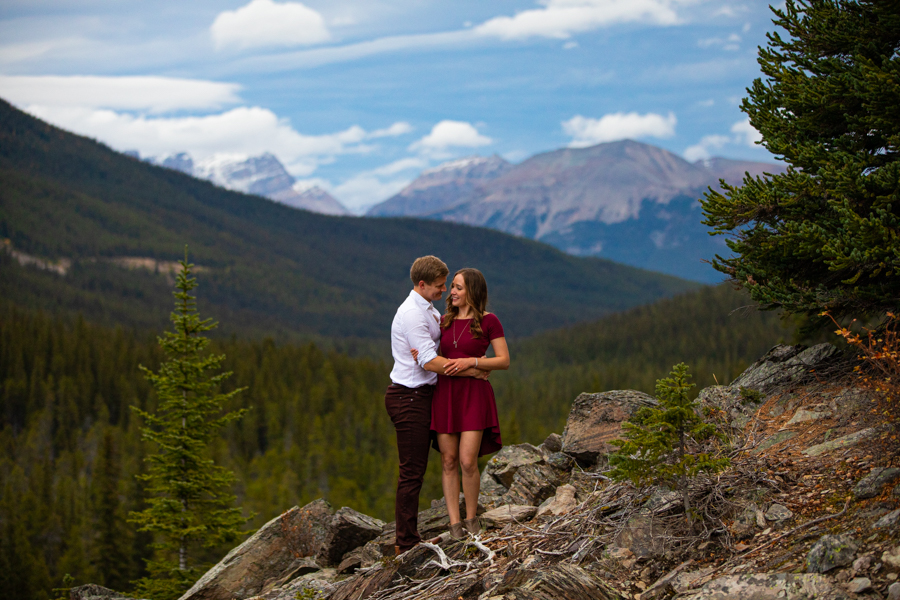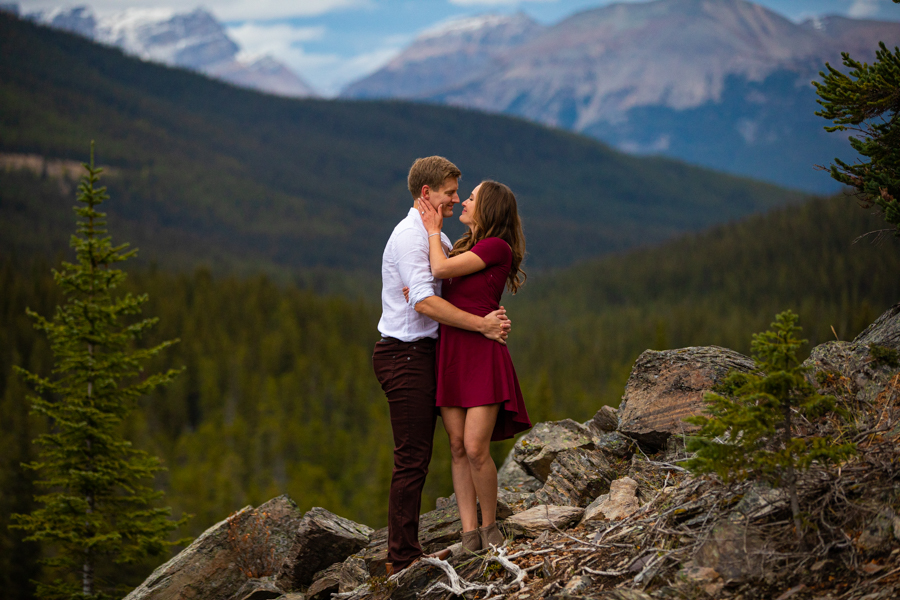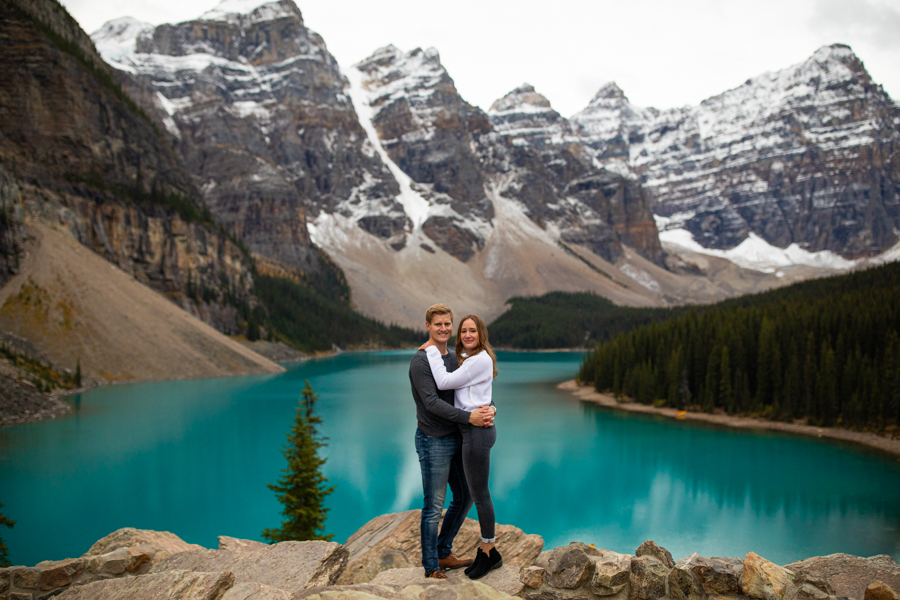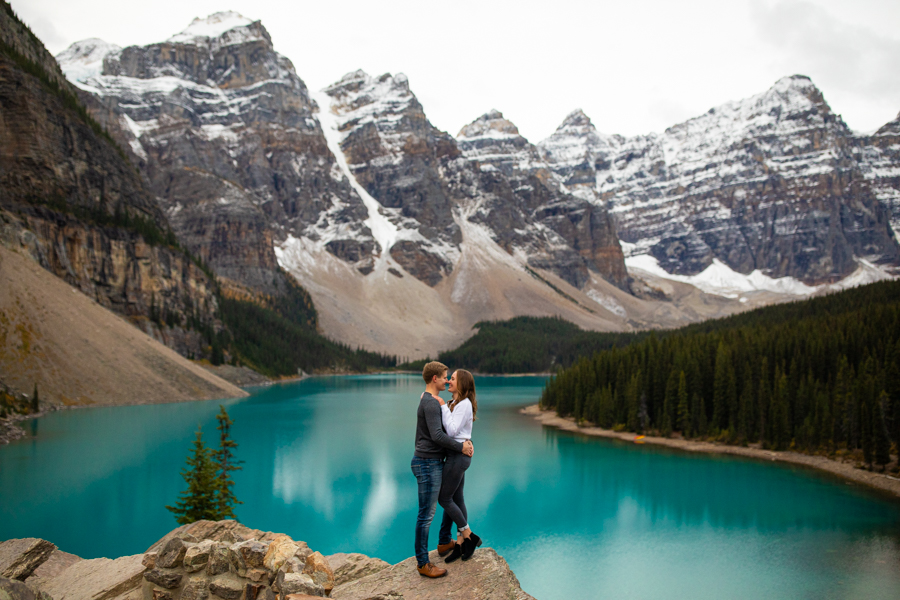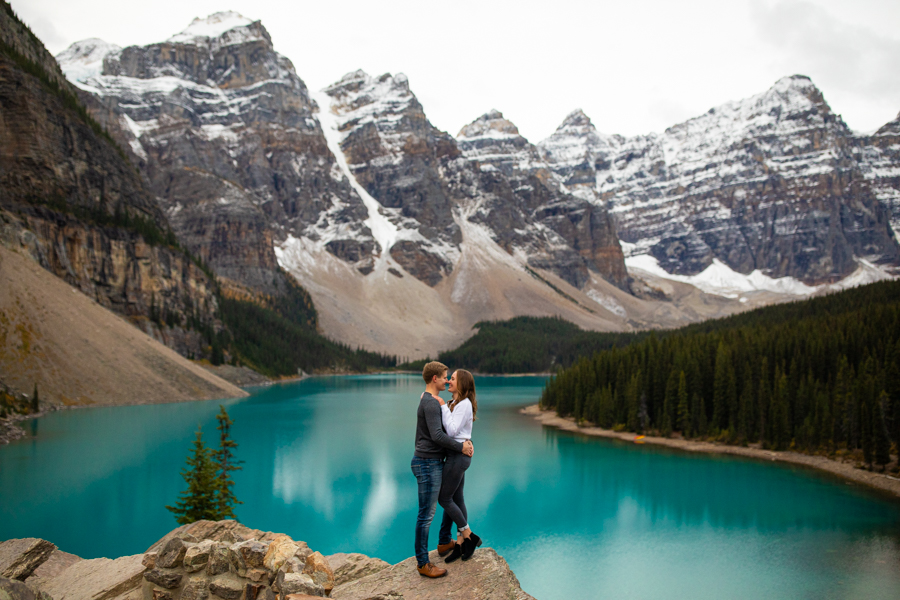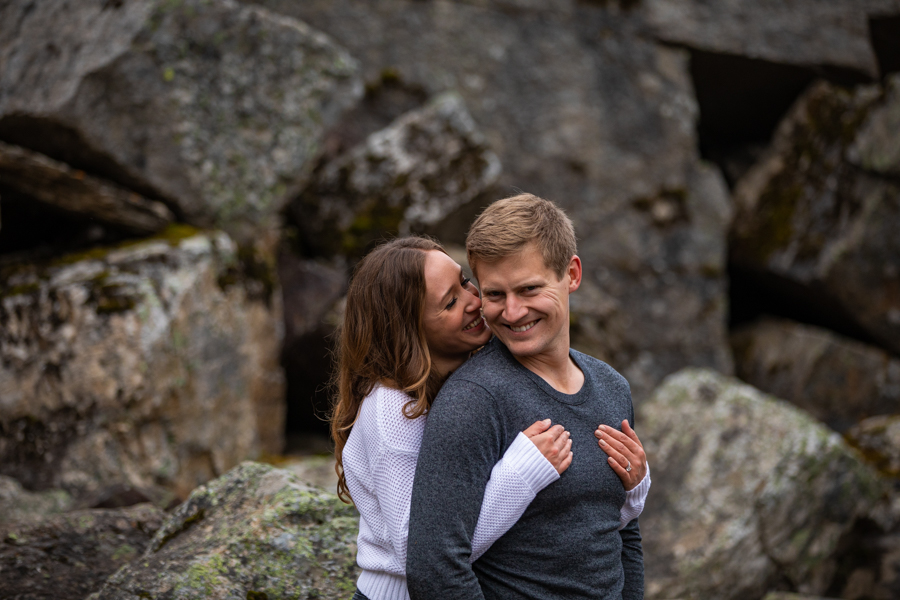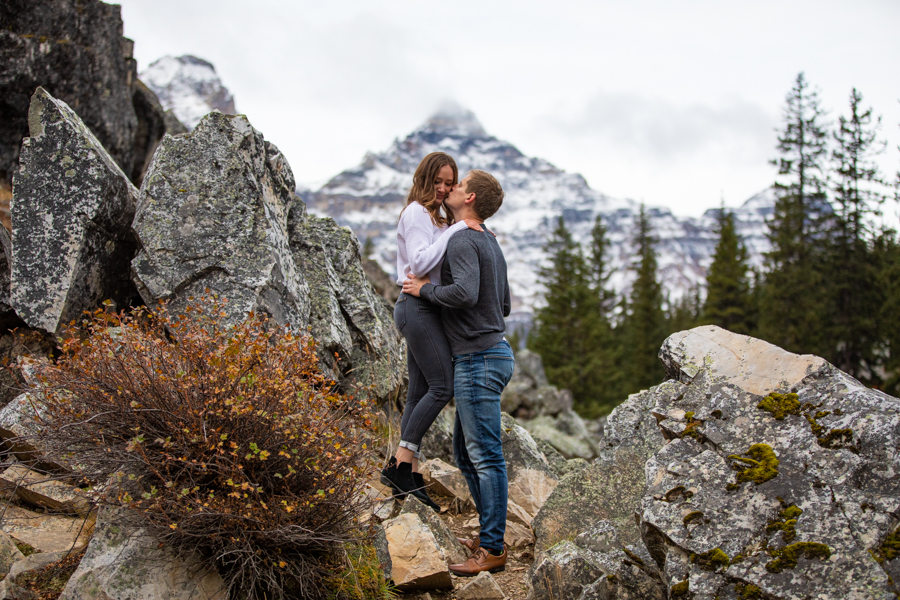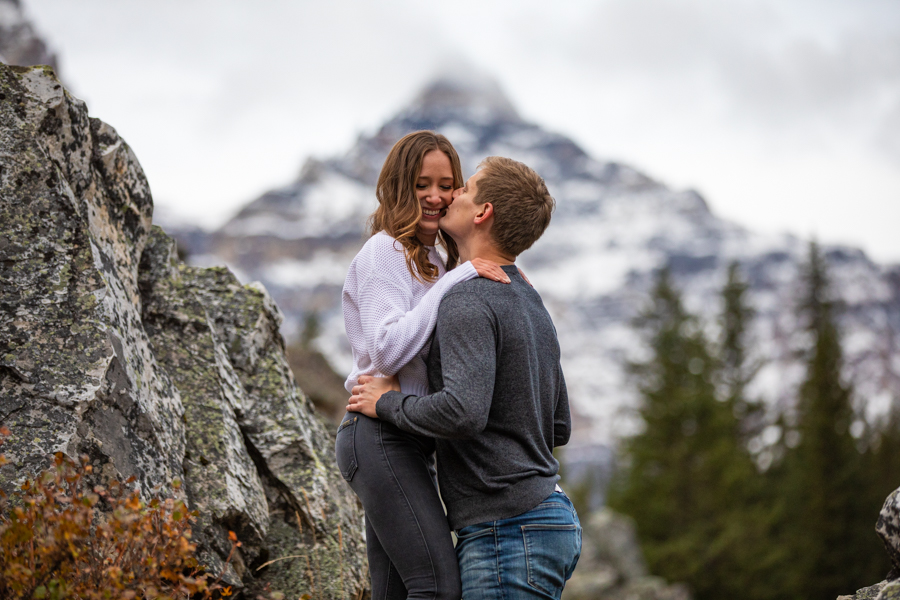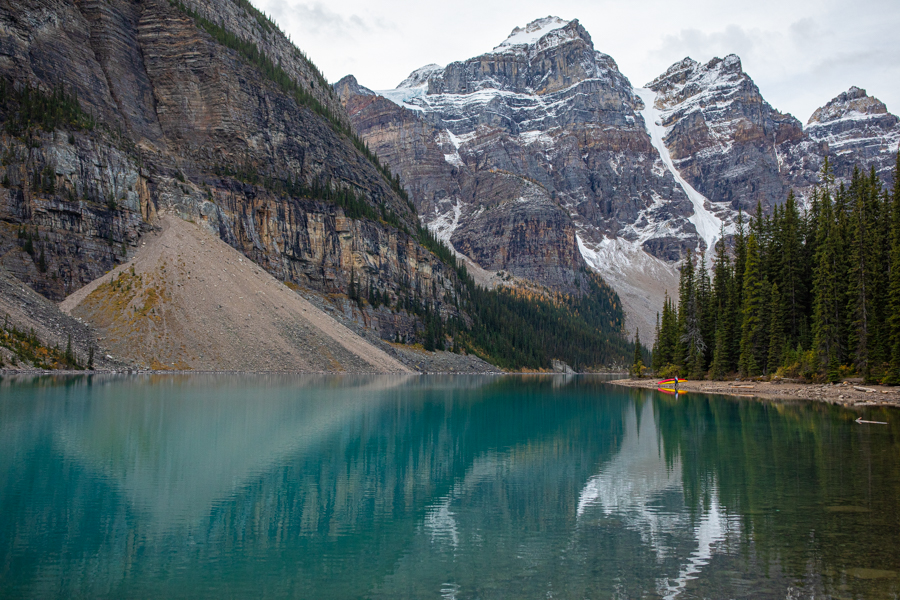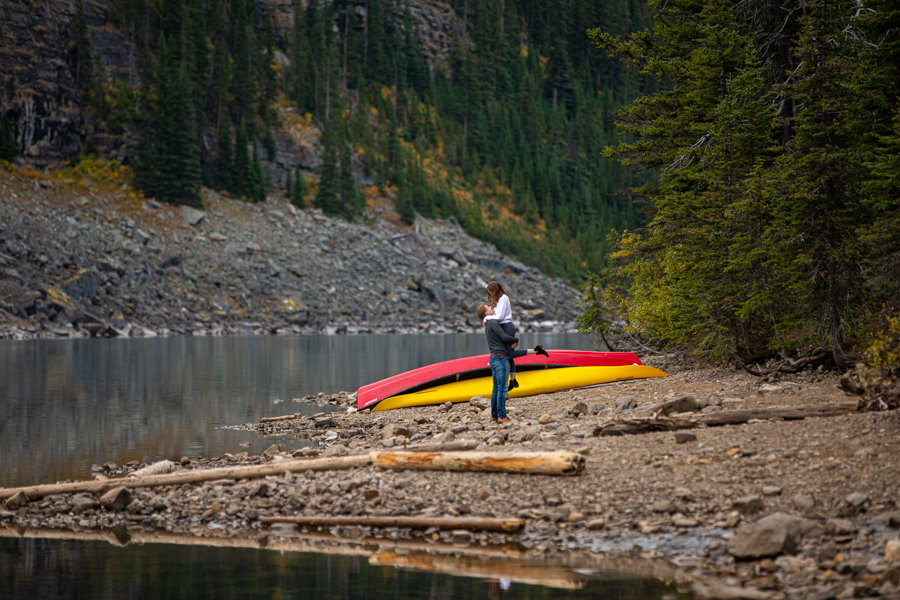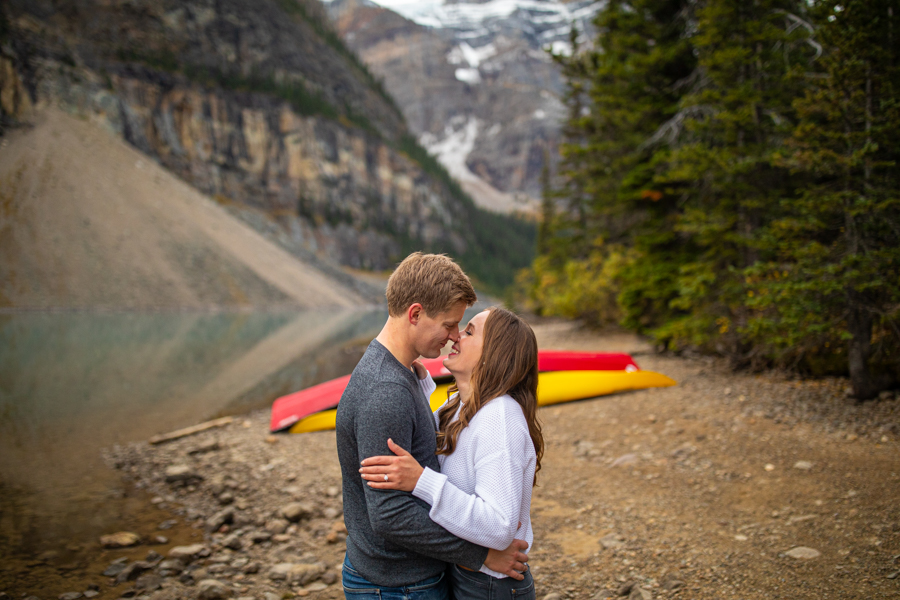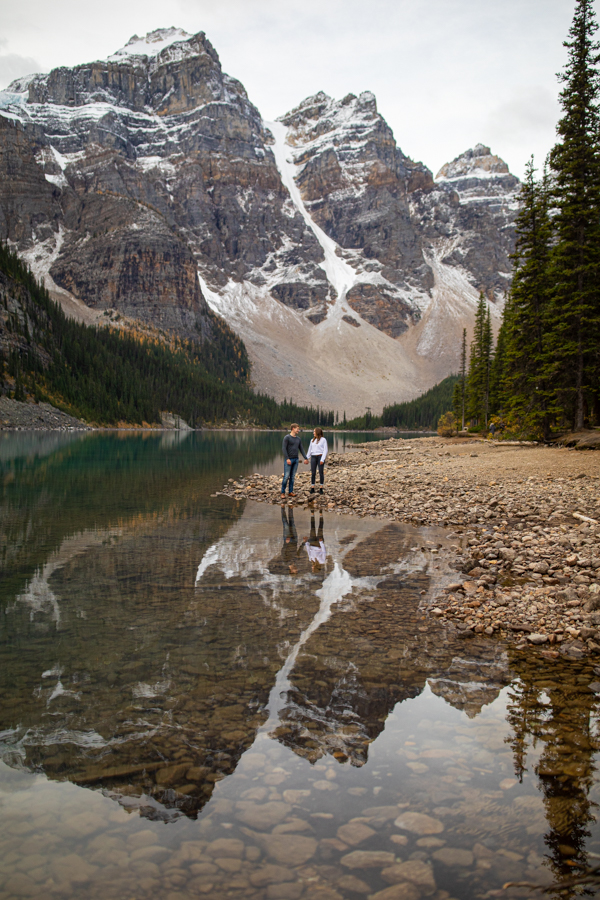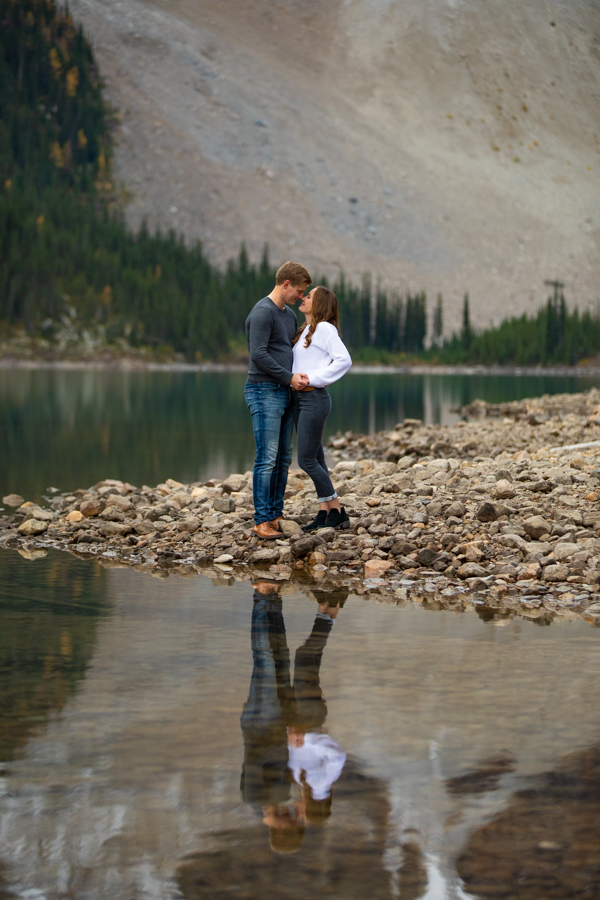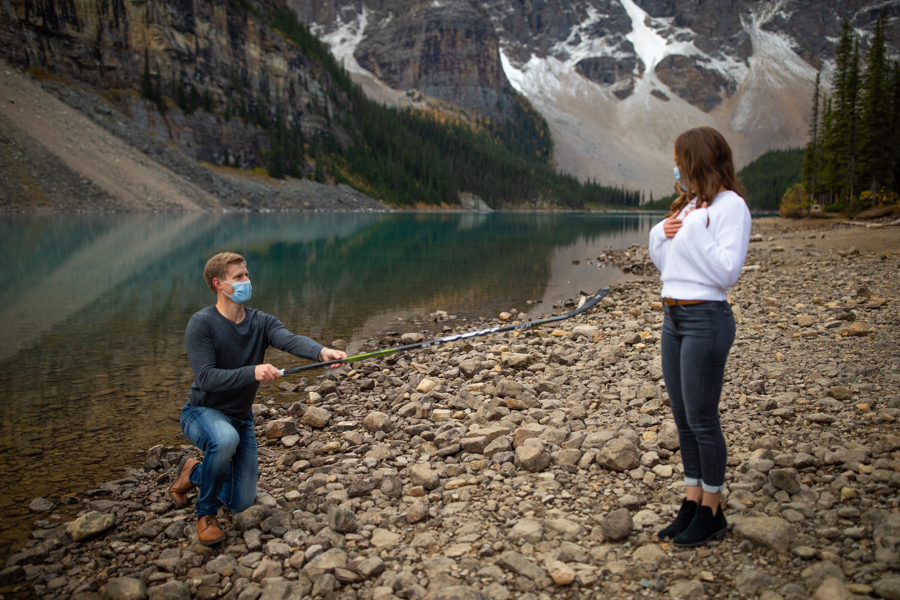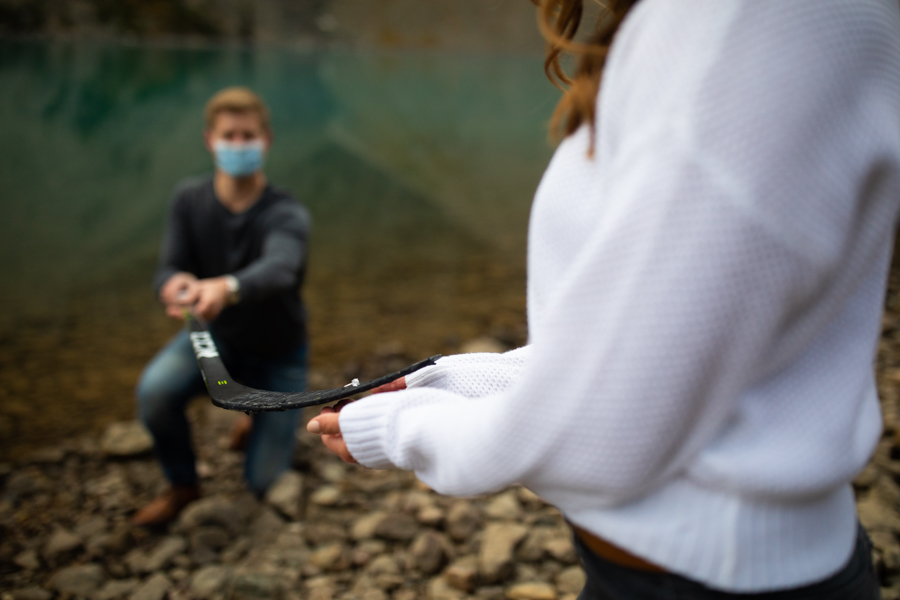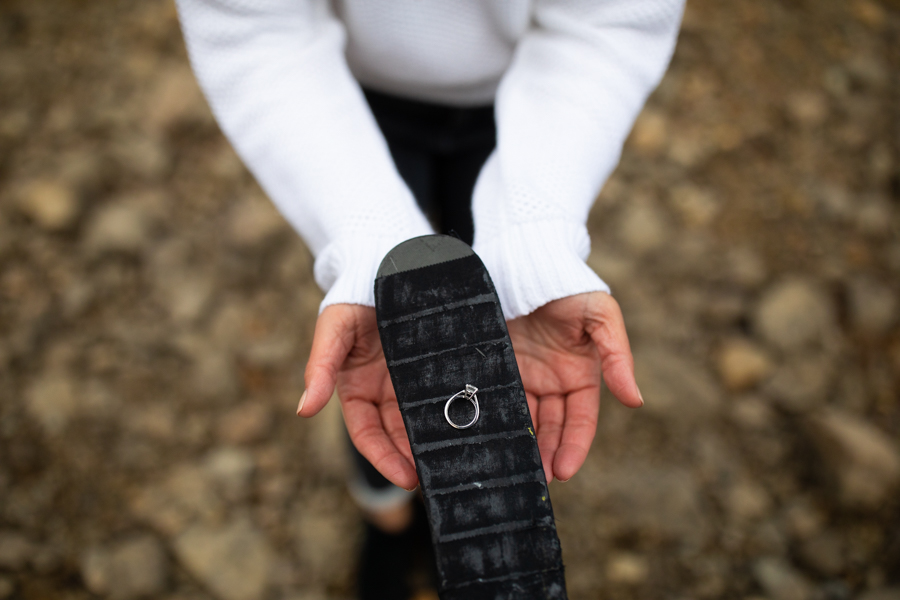 Lake Moraine Engagement Photos!
Thank you for visiting Moraine Lake! Lake Louise and Banff are often busy so please reach out for any advice  and I will be happy to share from my experience. My contact form can be found here in CONTACT ME! For a few more Lake Moraine sessions please follow these links:
Moraine Lake and Lake Louise elopement – https://colehofstra.com/moraine-lake-elopement/