Moraine Lake Elopement is stunningly unique the crisp mountain air will take your breath away. Where the majestic Valley of the Ten Peaks descends to the iridescent blue waters of the serene lake. It creates a magical place that would be perfect for anyone looking to elope.  Getting married at Moraine Lake is no easy feat, with tourism flourishing and people in every direction it can be difficult to create an intimate ceremony. That said Moraine Lake elopements are some of my favourite, especially when it's a true elopement – just the couple getting married. No guests. No chaos. Just two people in love that want their day to be all about them.  When I was contacted to capture Haley and Cody's private event I was thrilled. We had planned the perfect time (close to gates closing) for us to gain some privacy on our hike.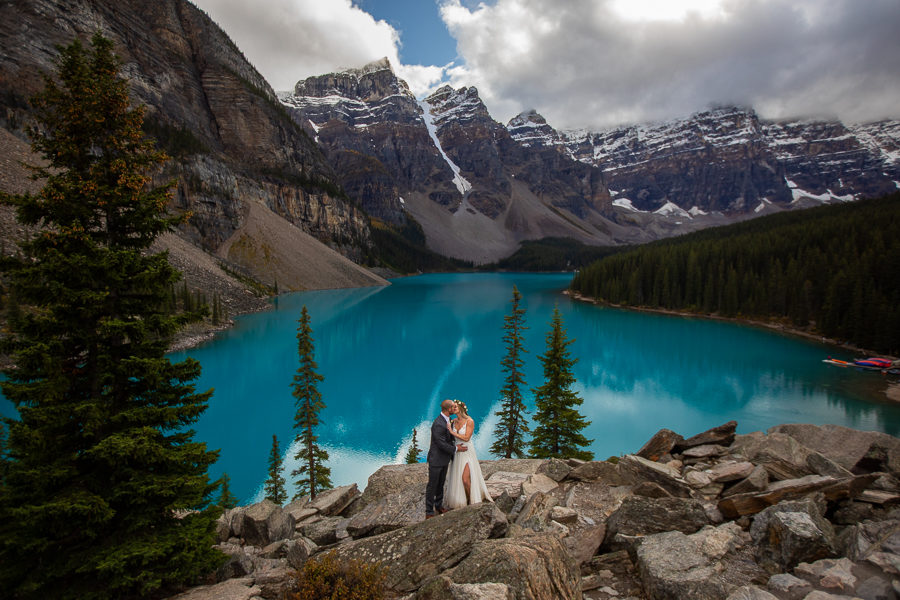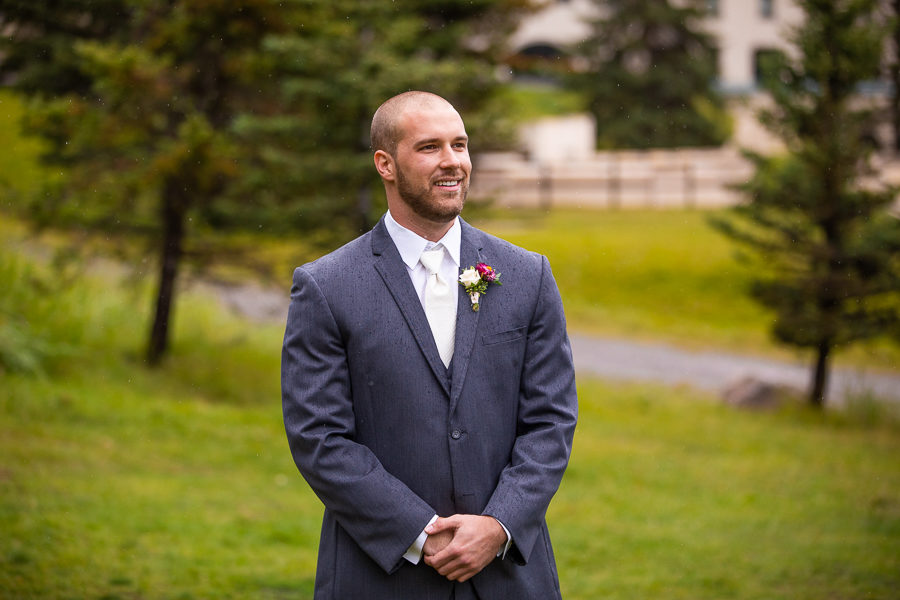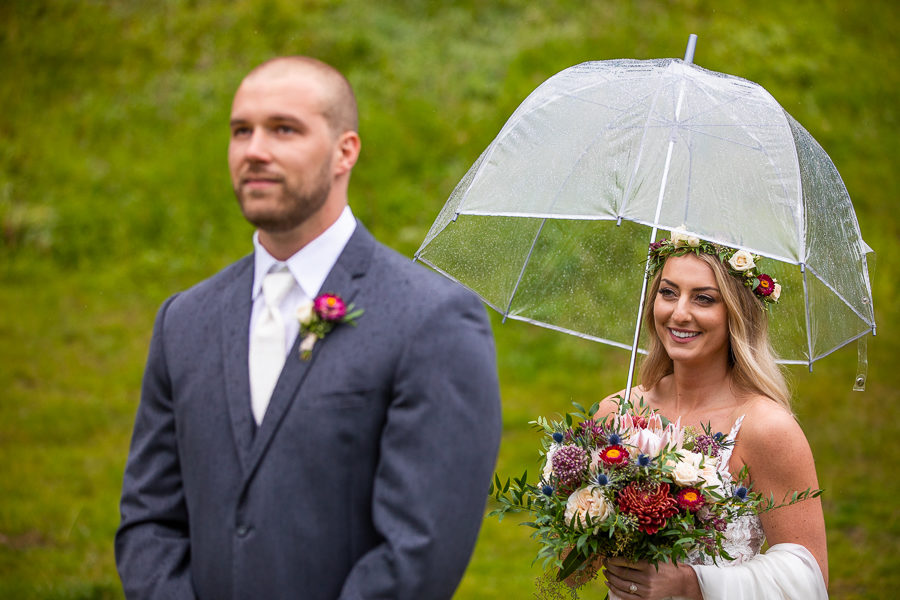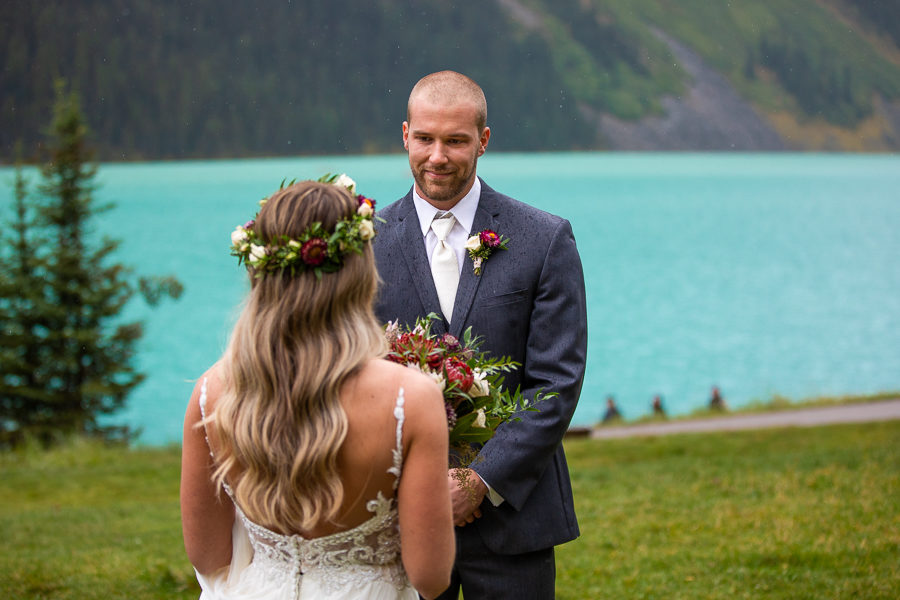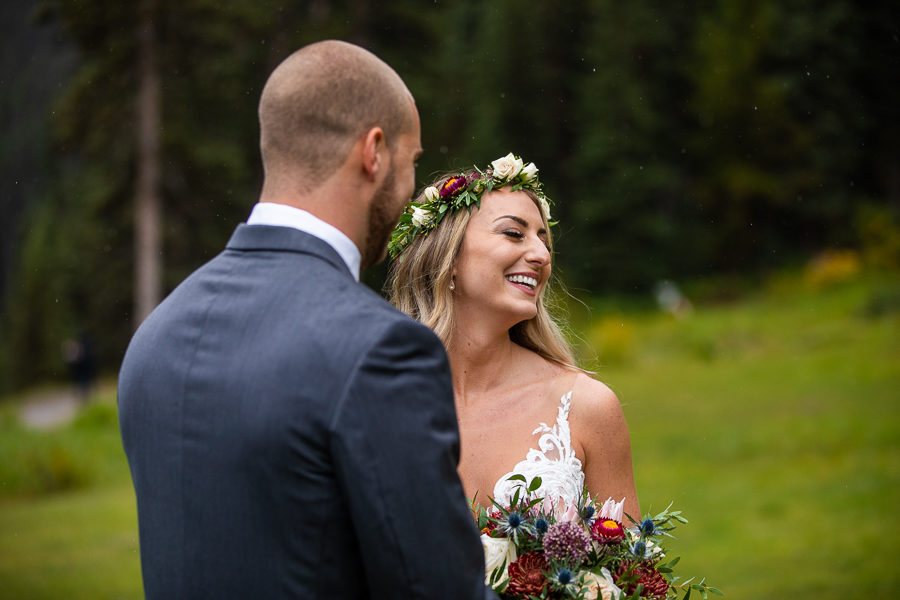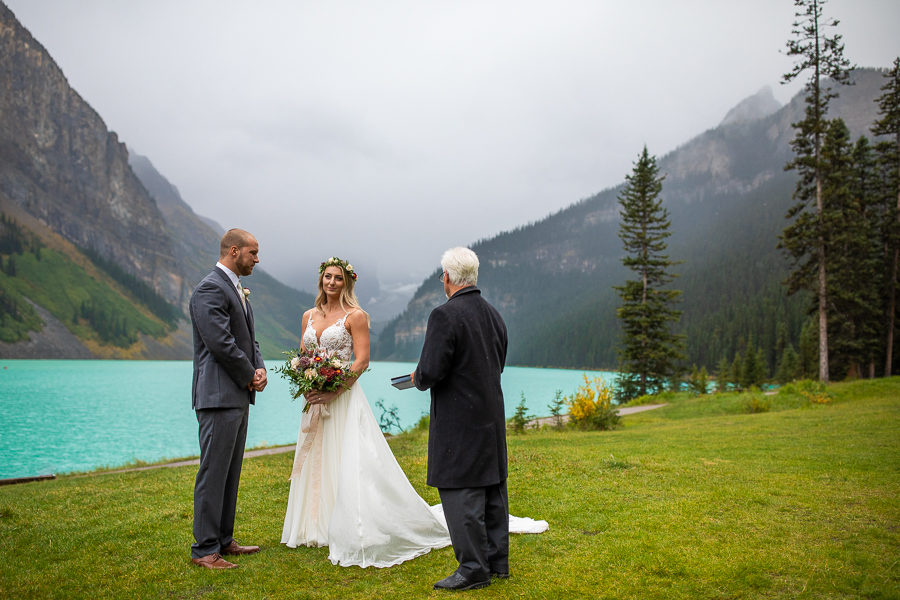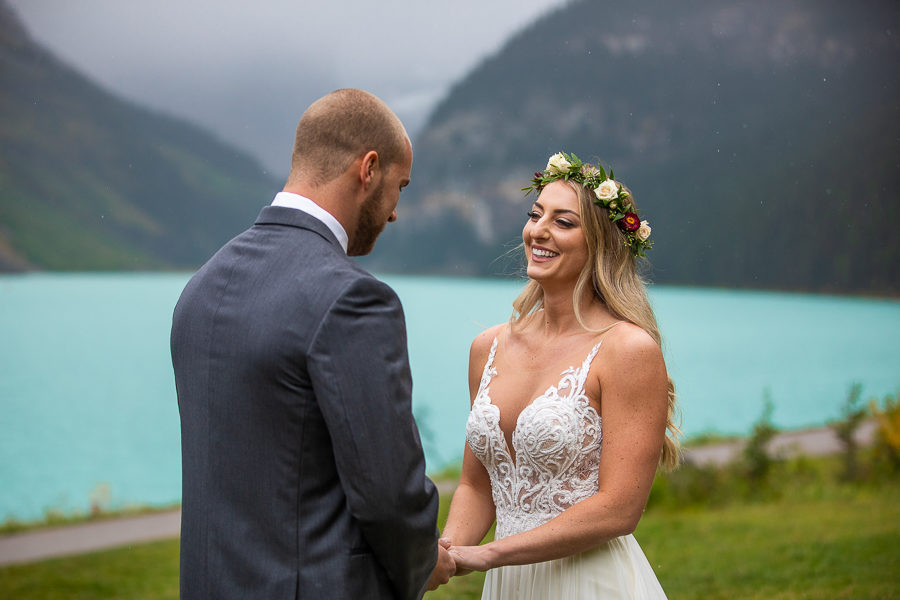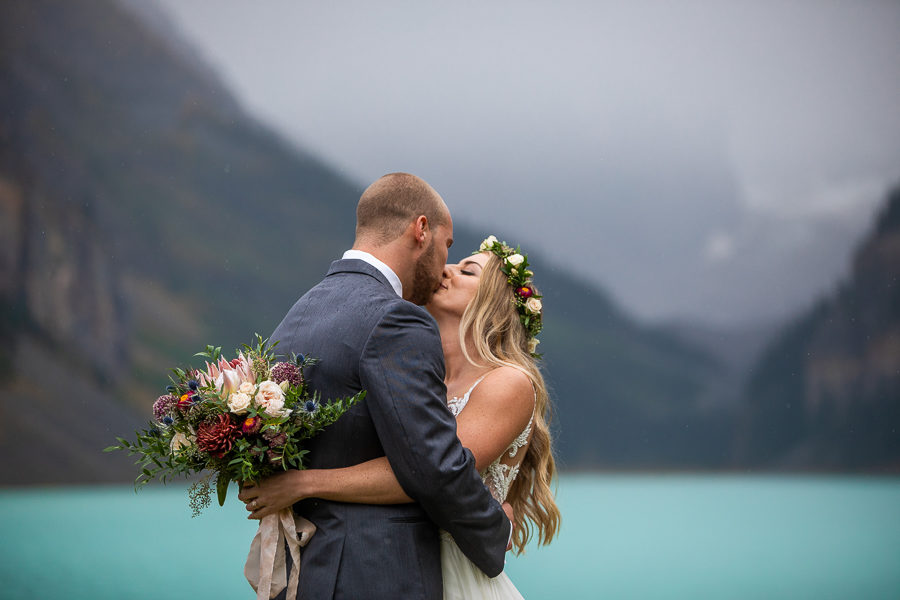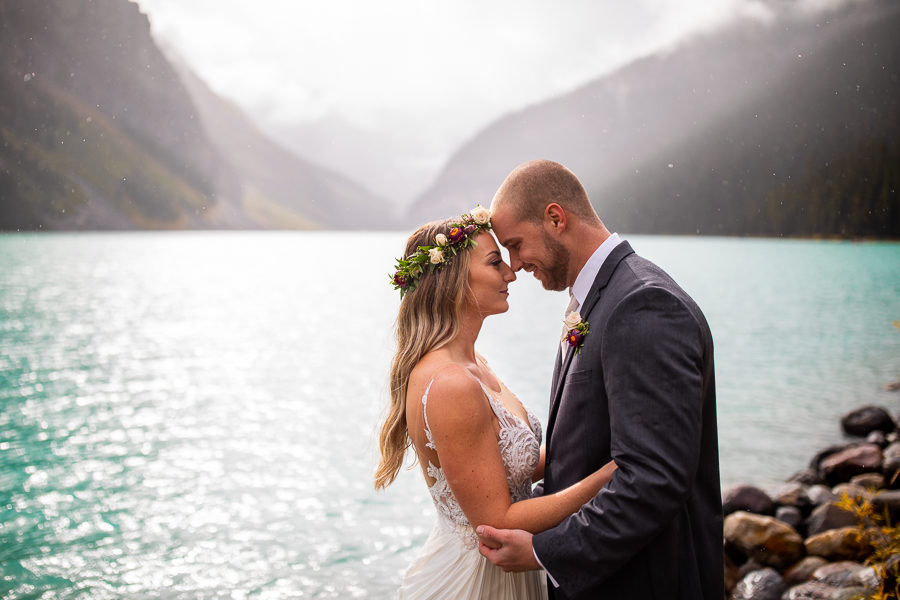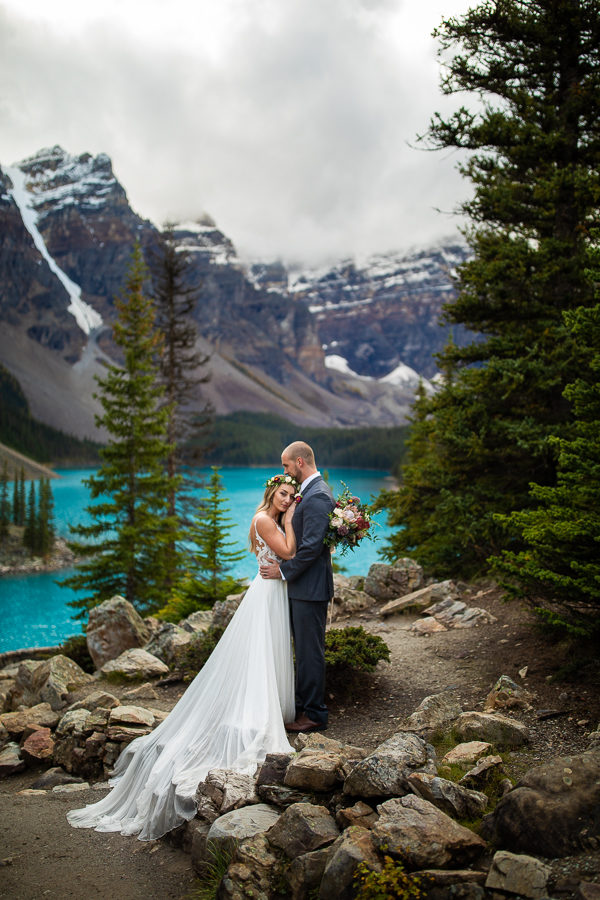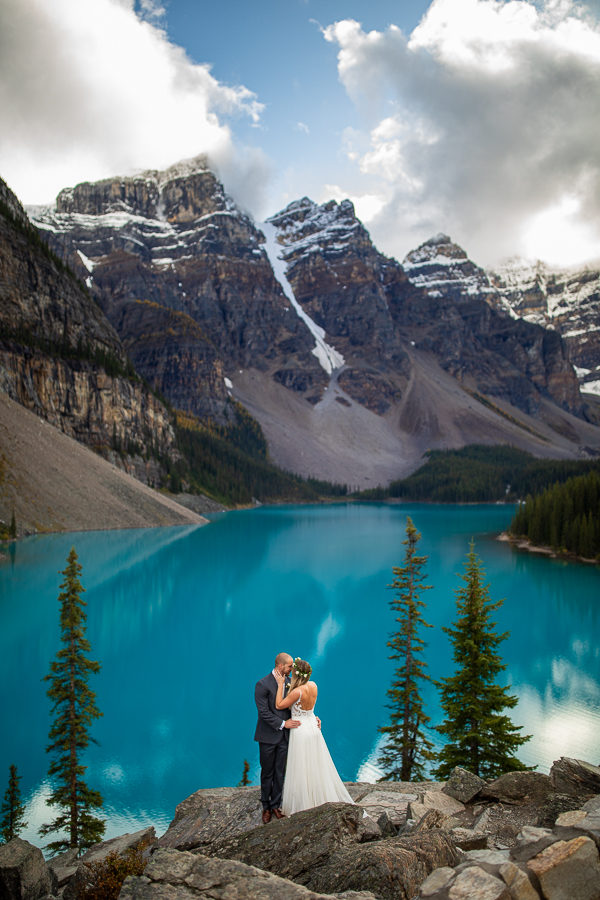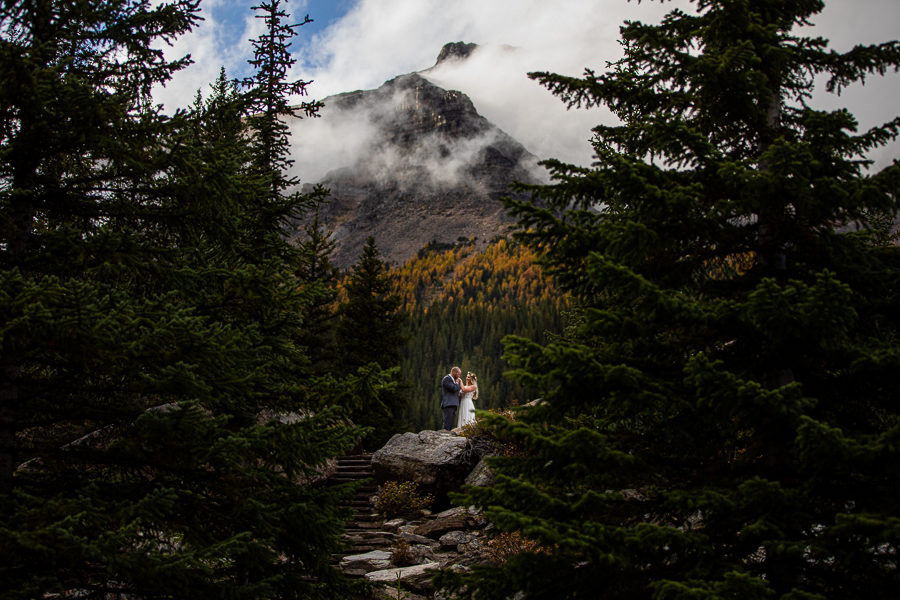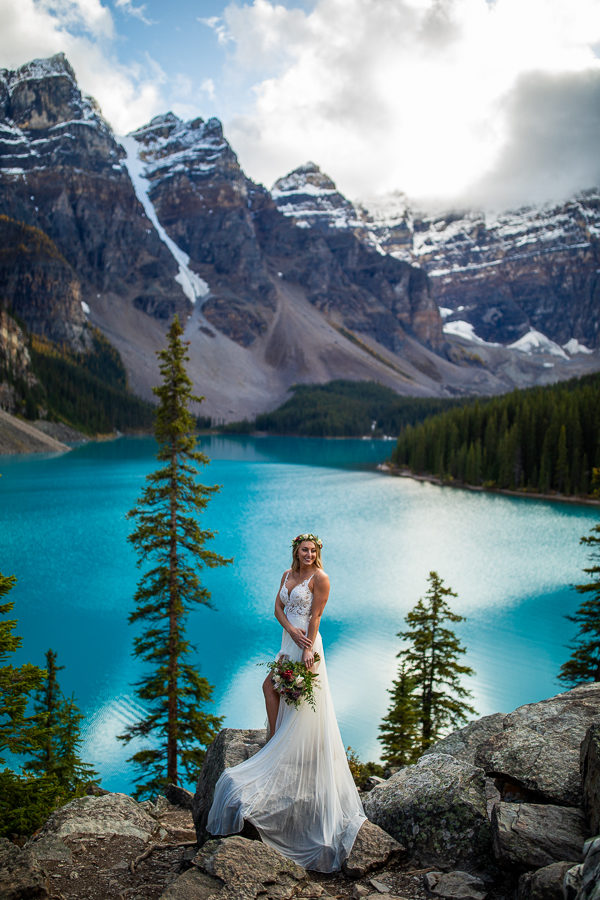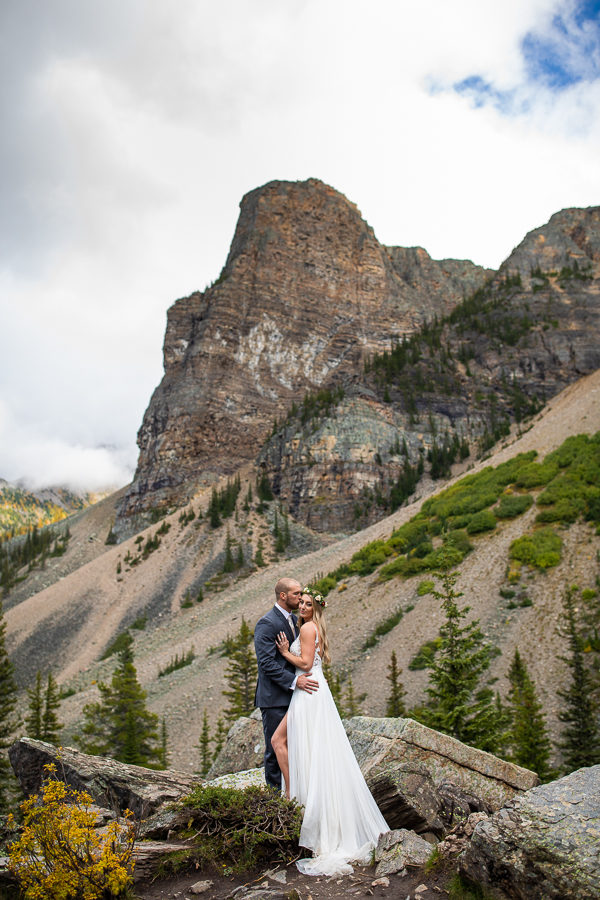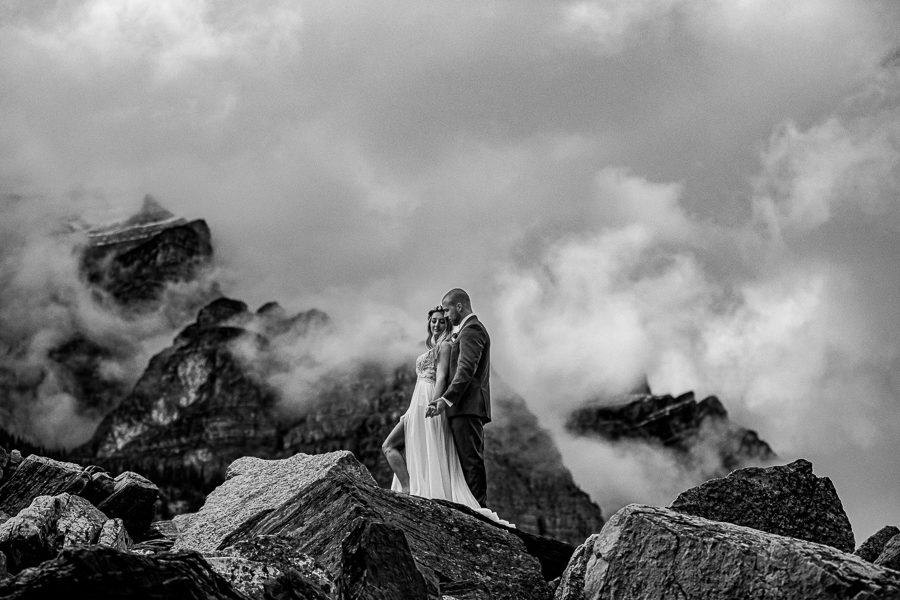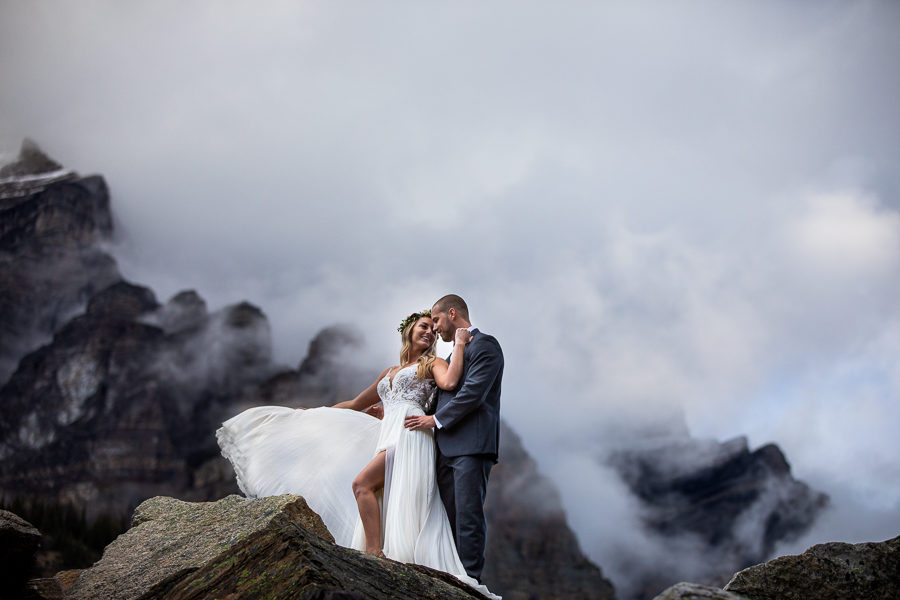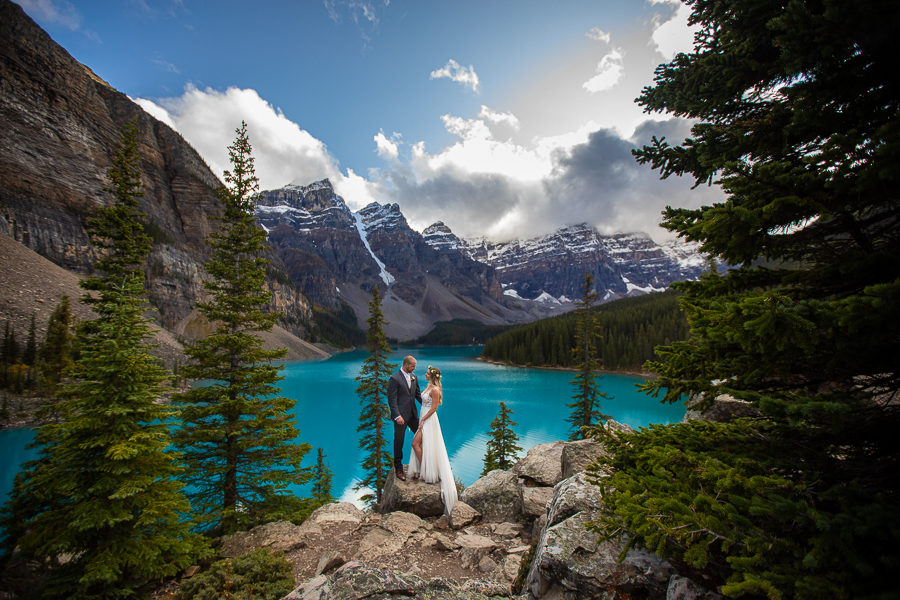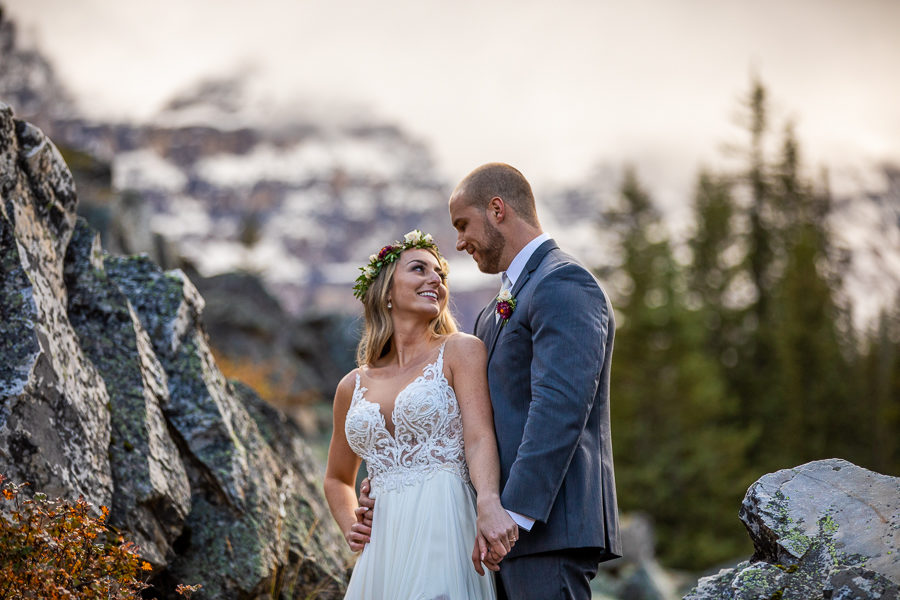 For Morain Lake Elopements, either plan to do very early in the morning or very late in the evening and try to avoid July & August because that's when it's the busiest. I have lots more Moraine Lake elopements on my blog, so definitely look for more! 
Links to Elopement information in Banff National Park
Elopement questions – https://www.tripadvisor.ca/ShowTopic-g154911-i221-k5942725-Elopement_Questions-Banff_Banff_National_Park_Alberta.html – While in the national park boundaries there are special conditions associated with having a wedding ceremony. Organizers must complete a registration form to ensure their awareness of these special conditions. Parks Canada appreciates your support in helping to ensure the long-term conservation of the national park's resources for future visitors and all Canadians.
More elopements from Cole Hofstra Photography