Elbow Falls engagement sessions are amazing! Winter engagements are also ideal and can have many benefits. Working in winter allows for less crowds and cleaner photos. The snow also creates a magical feel full of love! I prefer snowy engagements to summer. We can work together to create stunning Elbow Falls Winter Engagements with a little planning. You want to be prepared for the elements. Winter can catch us off guard and be colder than expected. You want to have layers and keep warm in-between locations. Cold couples typically don't last too long for winter engagement photos. So dress warm and choose locations close to parking to limit outdoor exposure. Engagements are meant to be fun and exciting. So comfort is so extremely important. So plan ahead and be prepared. 
How to dress for winter photos!
The snow can create a blanket of white. You want to pick colours that pop off the snow. Yellow and reds create a pop of colour that separates you from the background. This draws your eye to the couple in the portrait making them the focus. As a couple you want to be the primary in the engagement photos. Large backgrounds are stunning and can pull focus from the subjects. So bright colours draw you right in. Here is some great clothing tips from Junebug Weddings.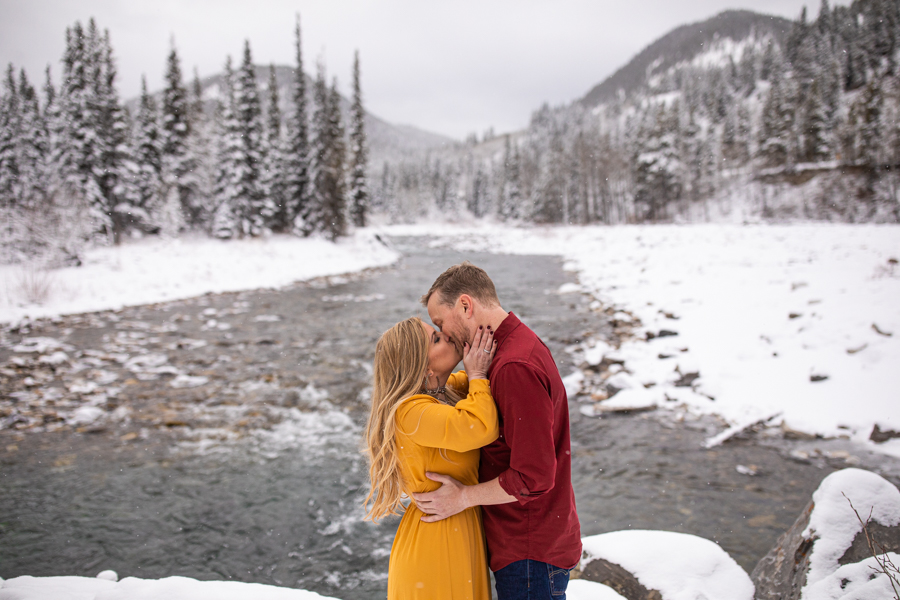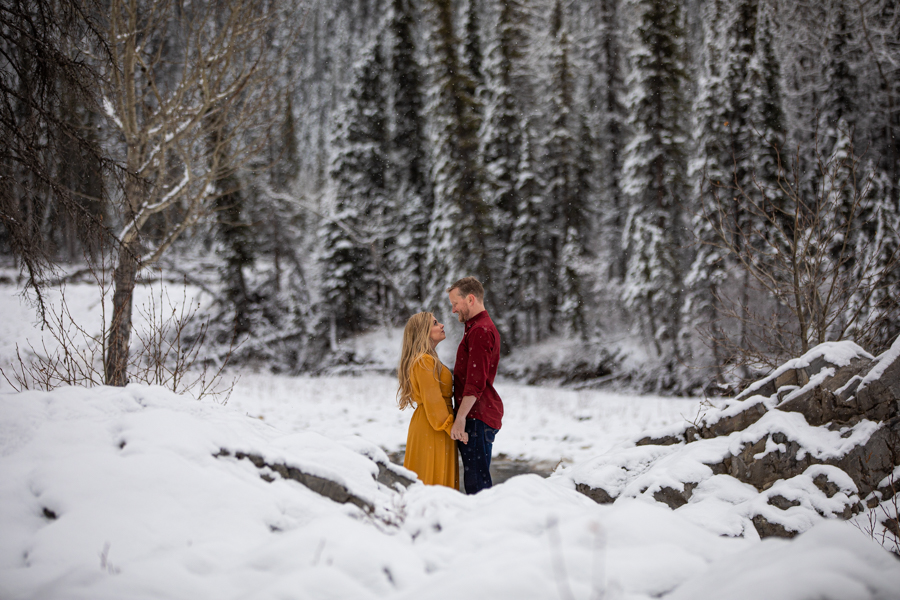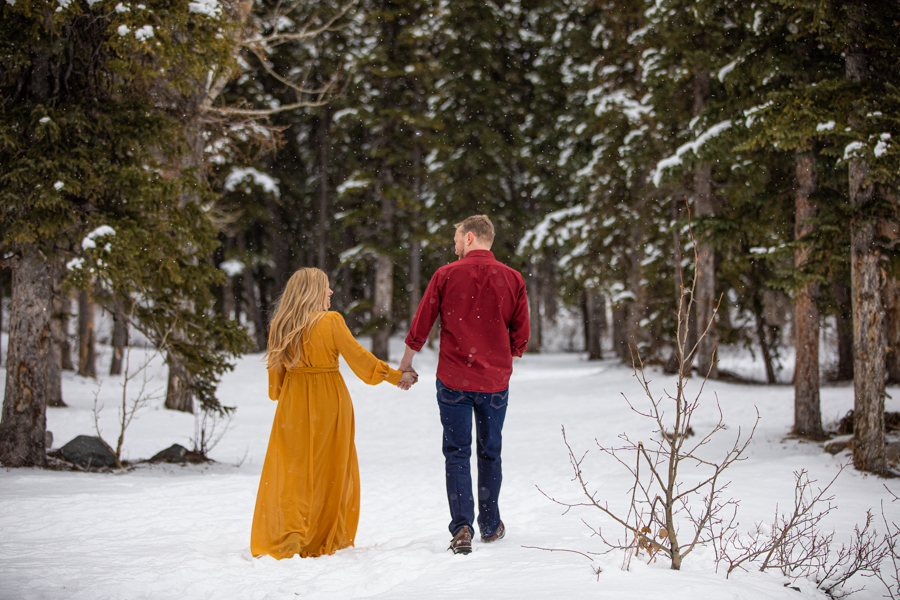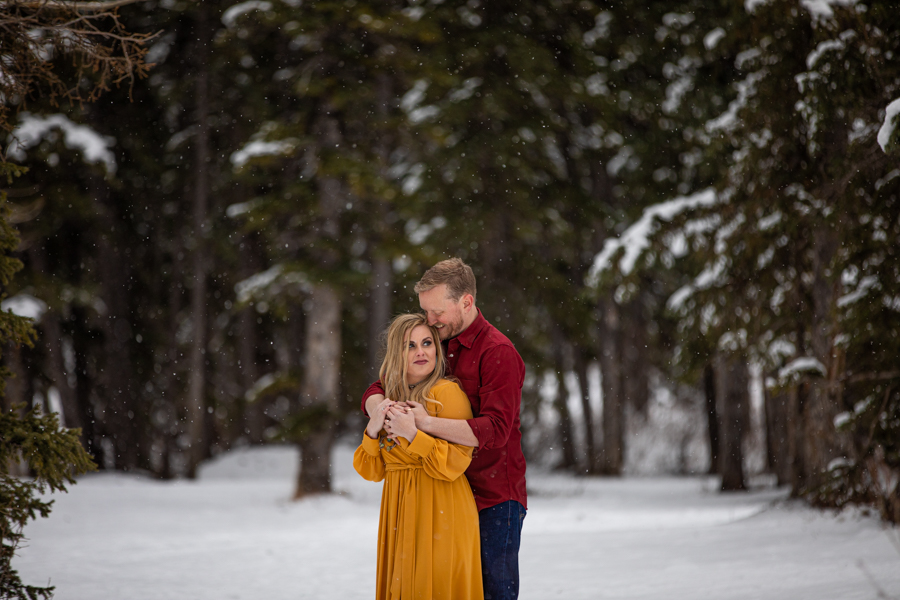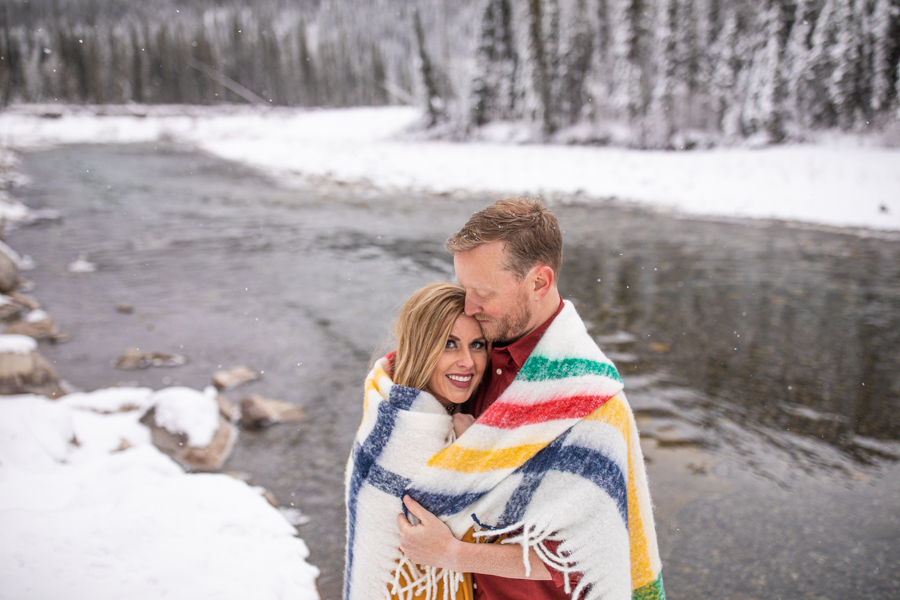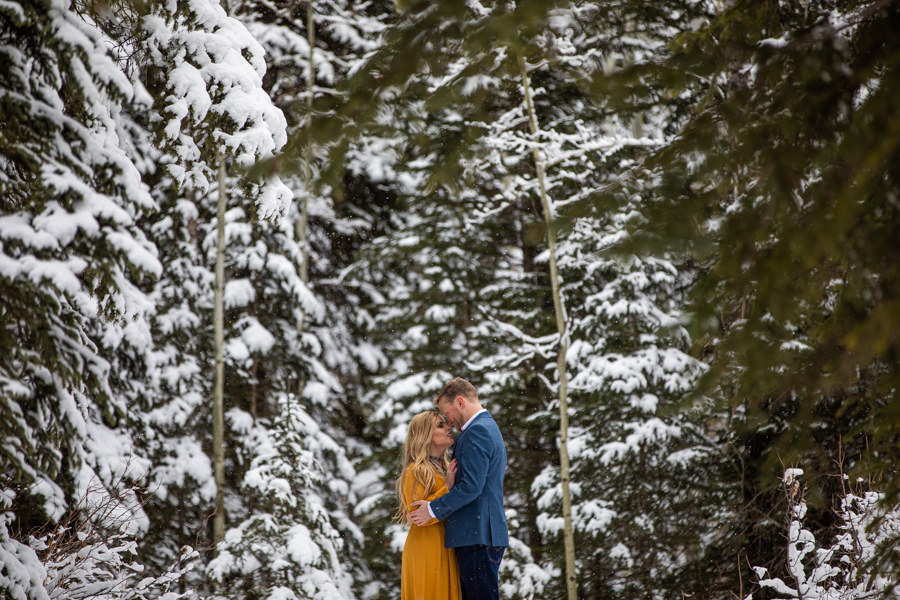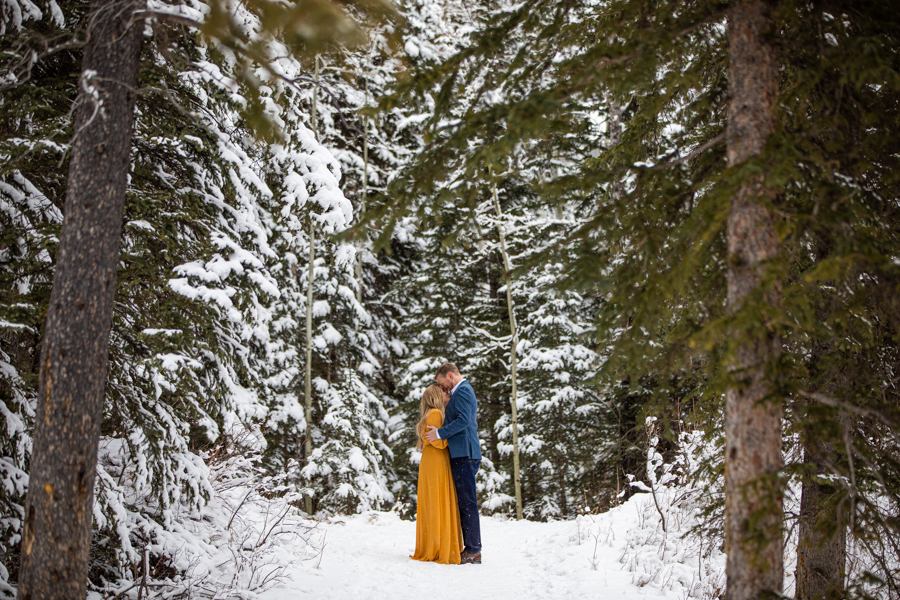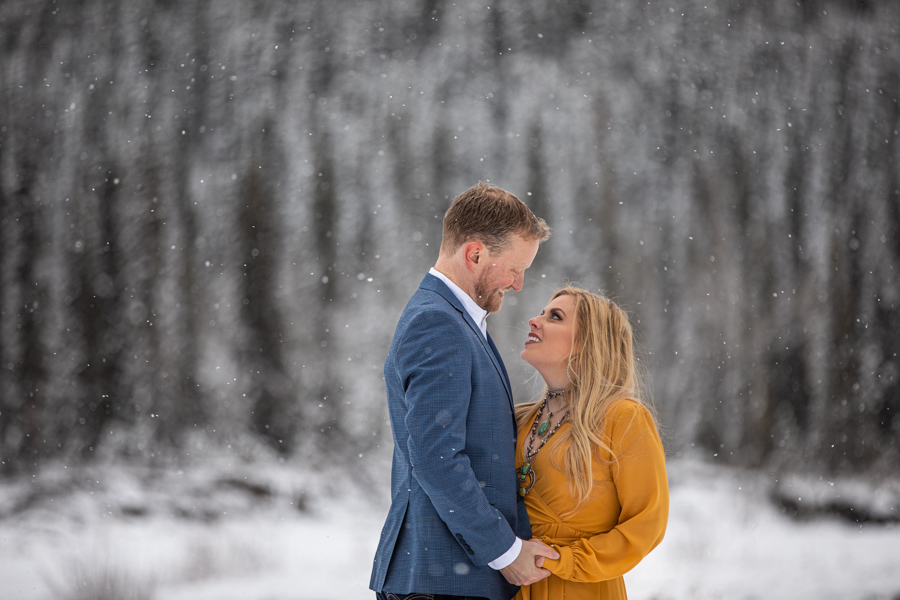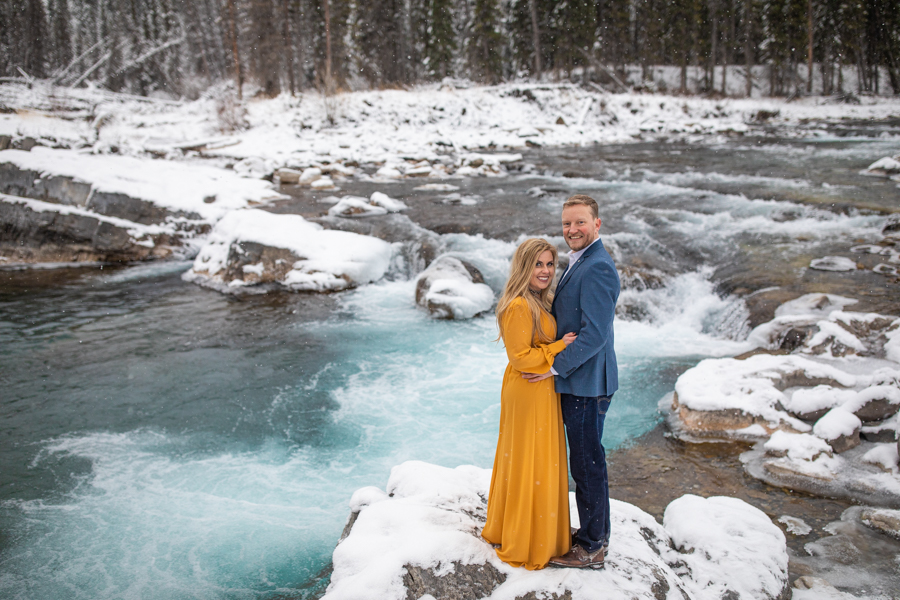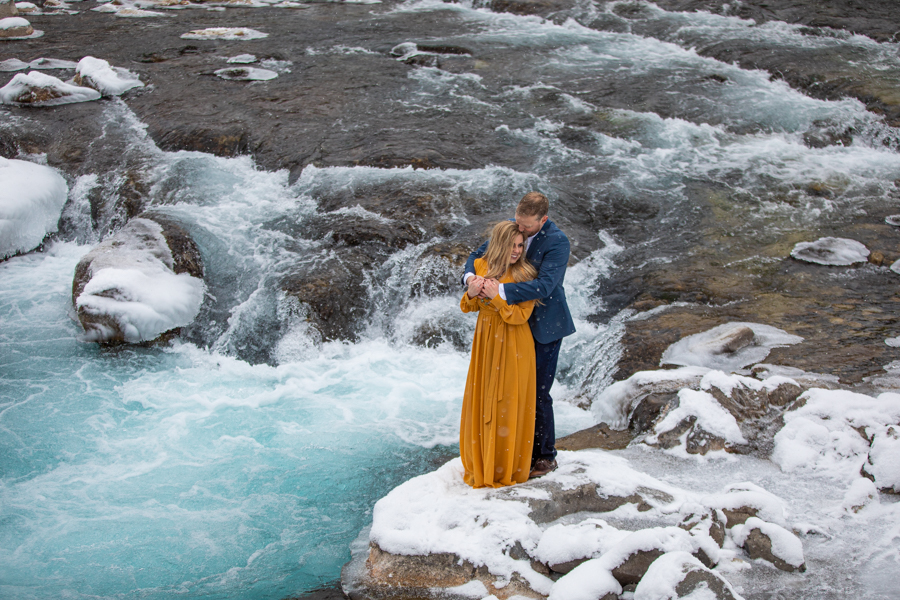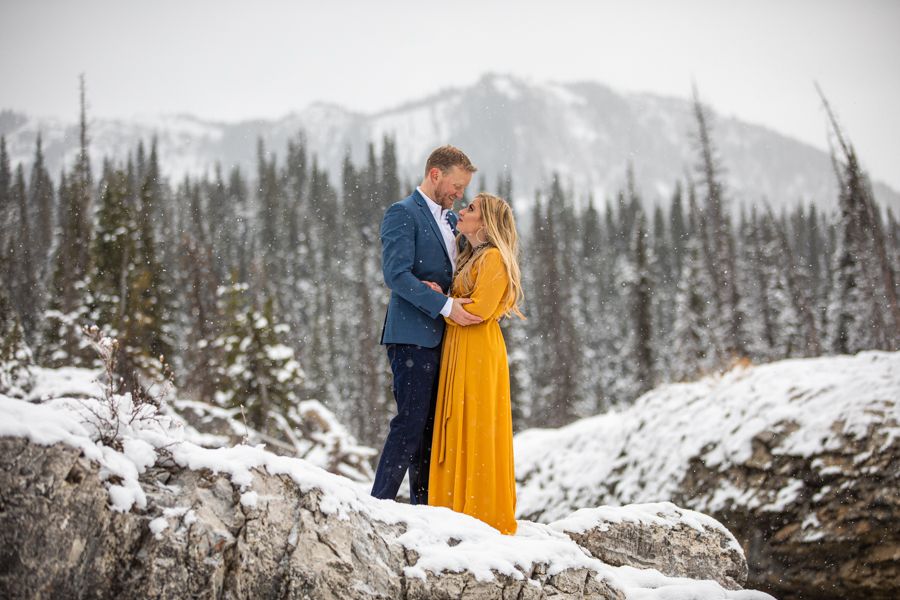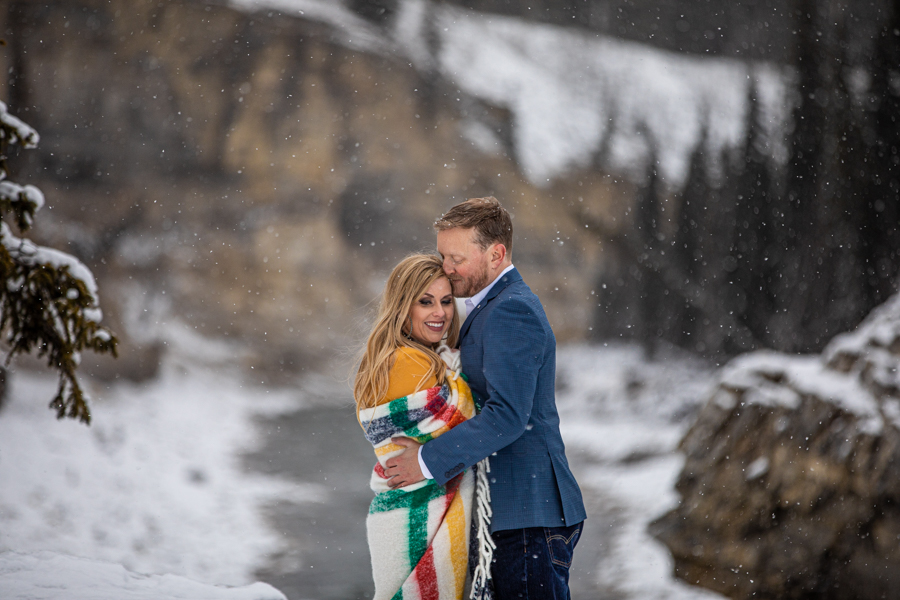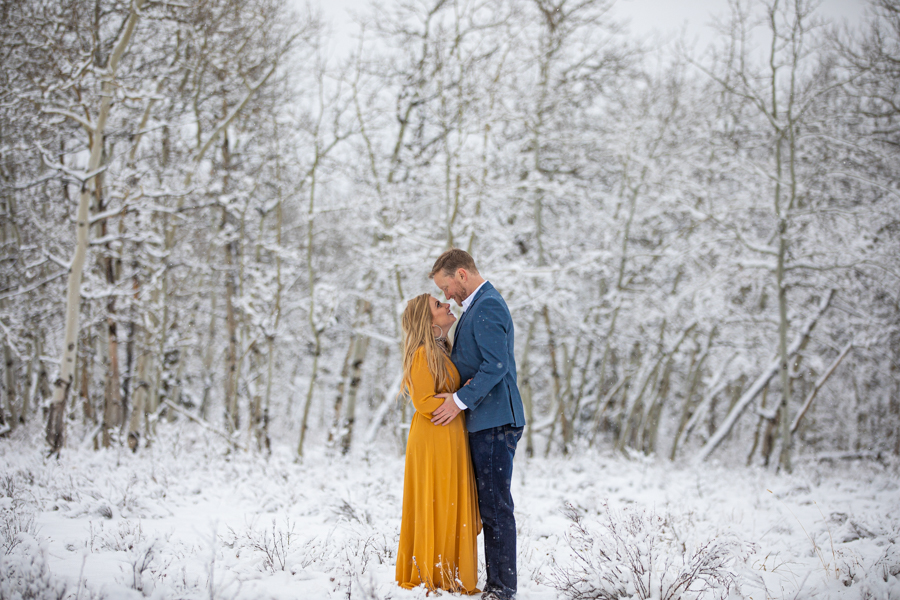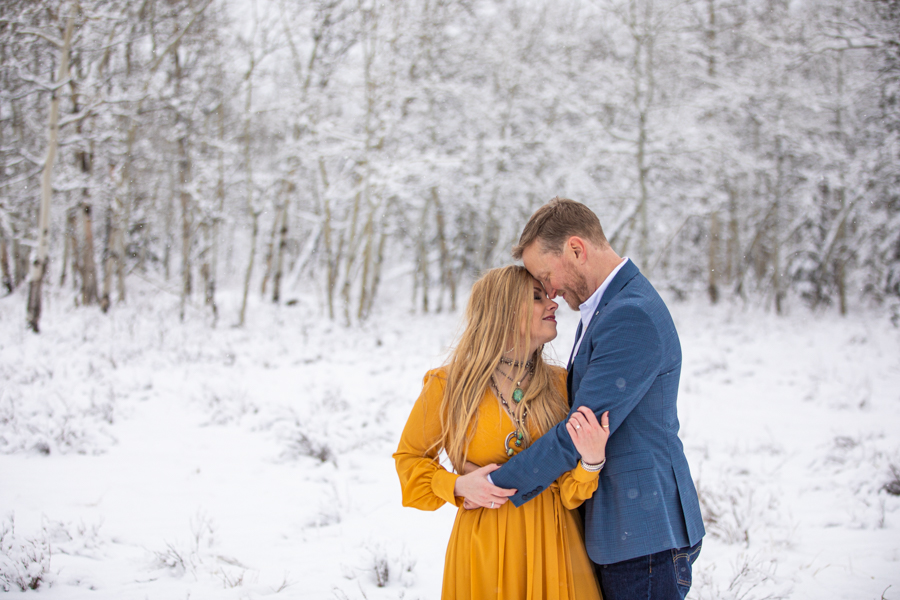 Elbow Falls engagement sessions are amazing!
Thank you for viewing Cole Hofstra Photography. I would love to share more winter engagement sessions. Winter is my favourite time of year for engagement photos. Please take a look at these other stunning sessions:
Please get in contact with me for any questions or concerns towards engagement photos. I am here to help with any plans big or small. Let's get going on the perfect adventure engagement!