Amazing sunrise and beautiful snow! Winter engagement at Elbow Falls makes for an amazing location. There are so many reasons to choose Elbow Falls as the perfect spot for en engagement session. For these two it was because of spending so much time in the area as a couple. The frequently picnic and enjoy the falls. Choosing locations that speak to you as a couple and represent your life style will add value and memories beyond the day of the engagement session. 
Why have your engagement session at sunrise?
We have so many reasons for early morning light sessions. The top reason is avoiding crowds. I love sleep but I hate crowds of people in my backgrounds. Or the couple snapping a pic because they think you are so cute doing a session at Elbow Falls. It also allows you as a couple to be less distracted and or nervous about having an audience. This leads to comfort and more candids images.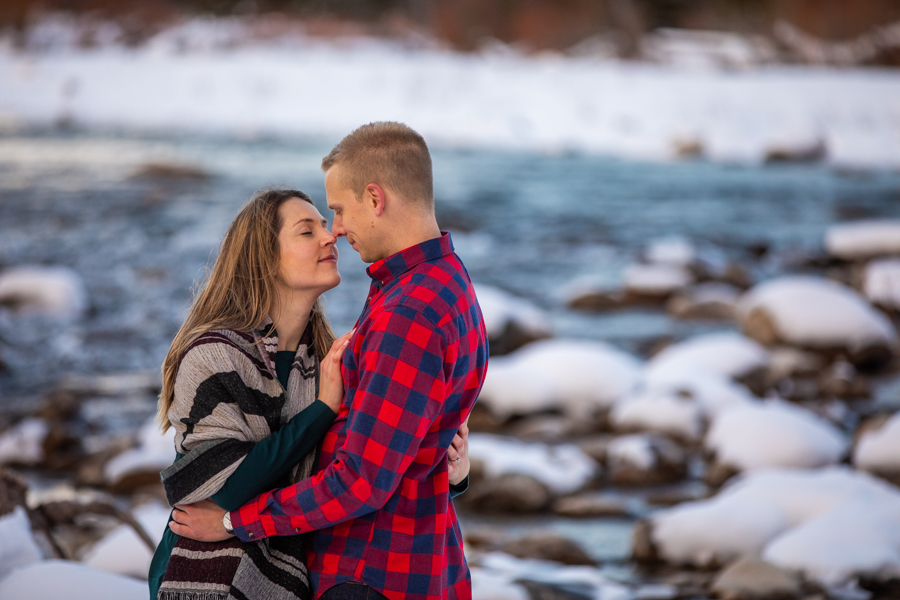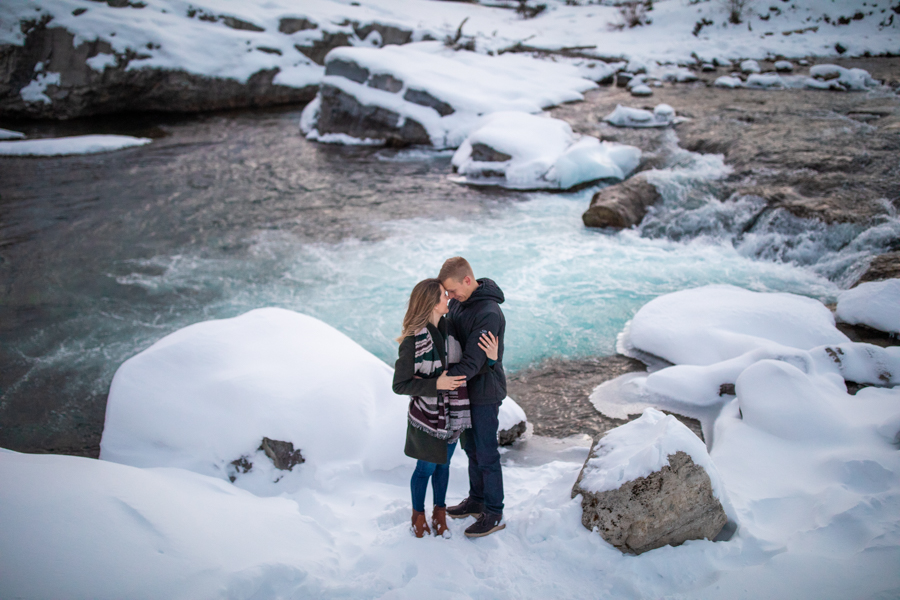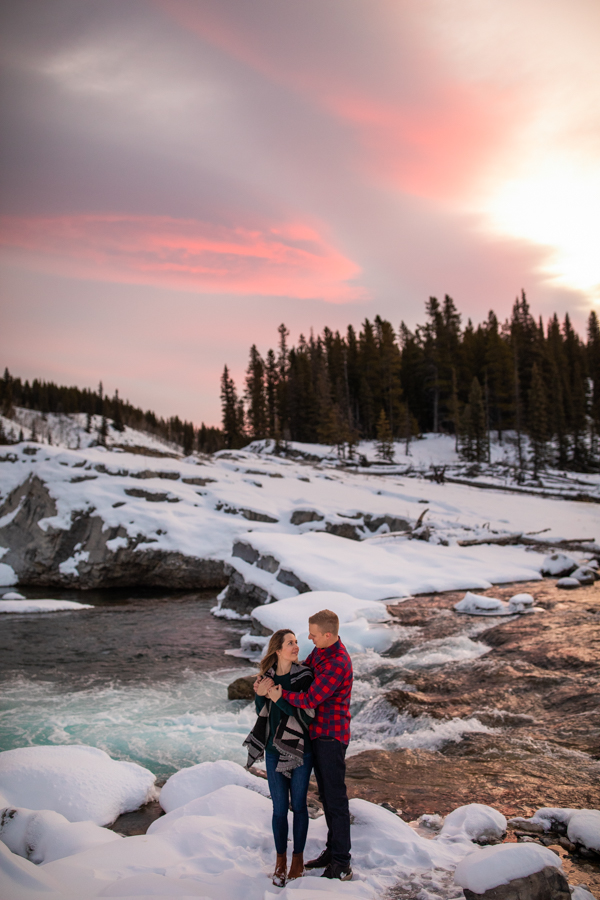 Warm morning sun is a friend of photography. The glow makes for amazing skin tones and everyone looks great. You are also constantly gaining light rather than working in the dark. 
Planning a sunrise session allows for waiting out the weather. If we plan early and its raining then we just wait longer. As I said we gain light and time is on out side. 
My favourite part of planning a sunrise session… It's the opportunity for brunch dates after!!! Im not saying you should invite me but I suggest making a morning out of it. I love brunch and all breakfast and if you are like me then you will appreciate a good cup of coffee and stack of pancakes after a morning hike. 
It can be tough looking for locations and deciding all the options for your sessions. Please feel free to ask and look into my HELP PAGE. For more information on time of day suggestions please refer to the Pinterest guide to sunrise engagements as well – Sunrise photos from Pinterest