Looking to do your ENGAGEMENT photos in the winter in Kananaskis!?!?
I think that is an amazing idea. The snow is such an incredible accent to winter engagement photos. And Kananaskis is a stunning canvas to work in-front of!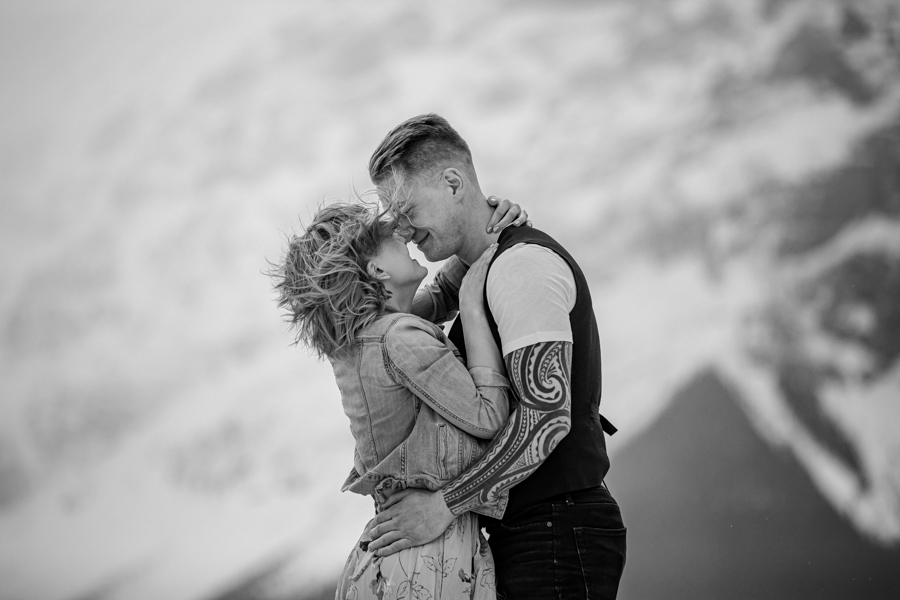 YAY WINTER.
I love getting outside in the winter and helping amazing couples capture love and hopefully keeping one another warm! The best part of winter engagement sessions is the lack of other people and your photos will be unique. You have put in the effort to create something different and you will be rewarded with beautiful images. 
A few key points to remember when planning your winter session.
Base layers! Thes will make your session last longer than 5 min and keep you so much more comfortable. 
Have big coats that are easy to take on and off. It easy to keep your self a bit warmer of you are coming in and out of a big coat that can be set aside to not take away from images. 
Know your locations! Safety is extremely important as snow can mask natural hazards. So know where you are going and take your time to set up the pretty shots!
Puppies are always welcome! But having a caregiver or friend to walk them for half the session can remove some stress form them needing all the attention. 
Have fun and bring hot chocolate!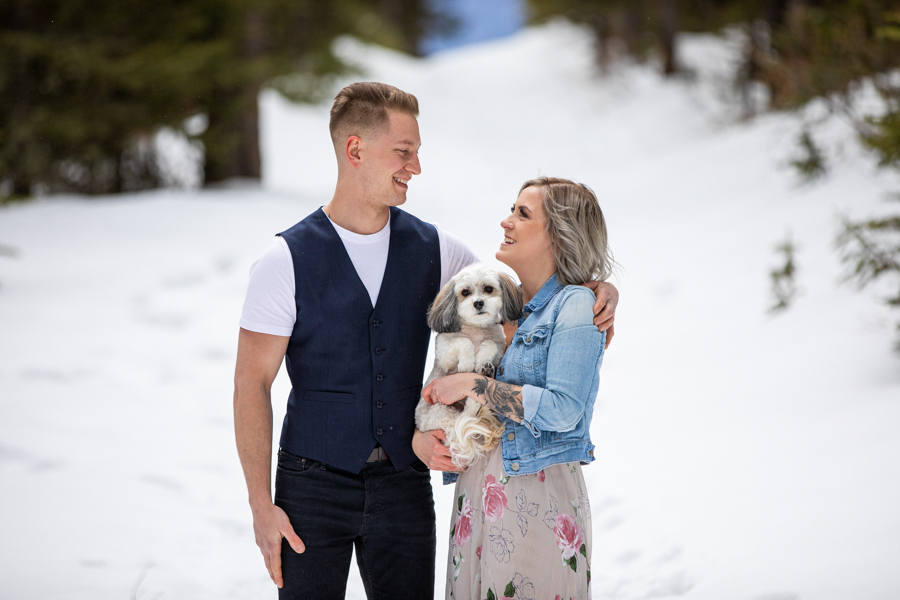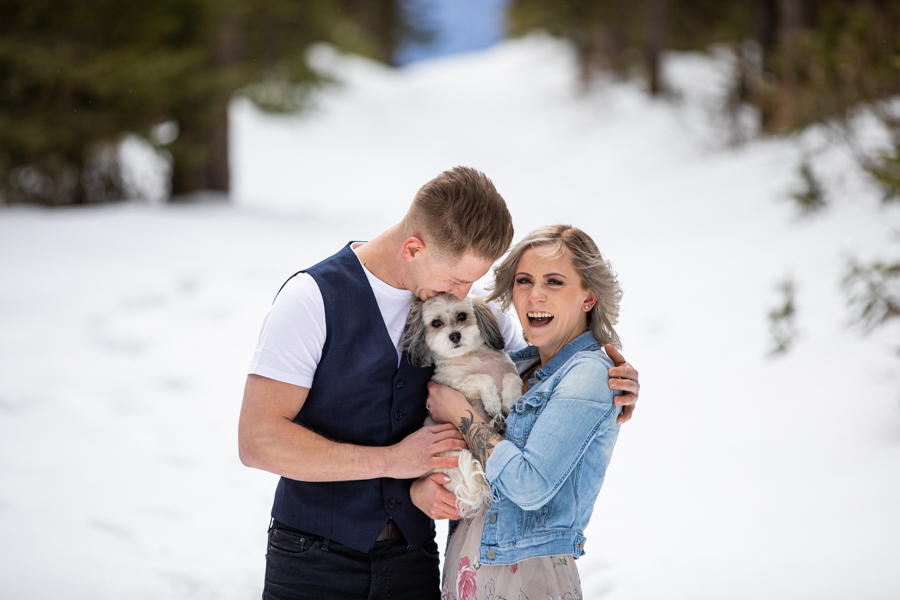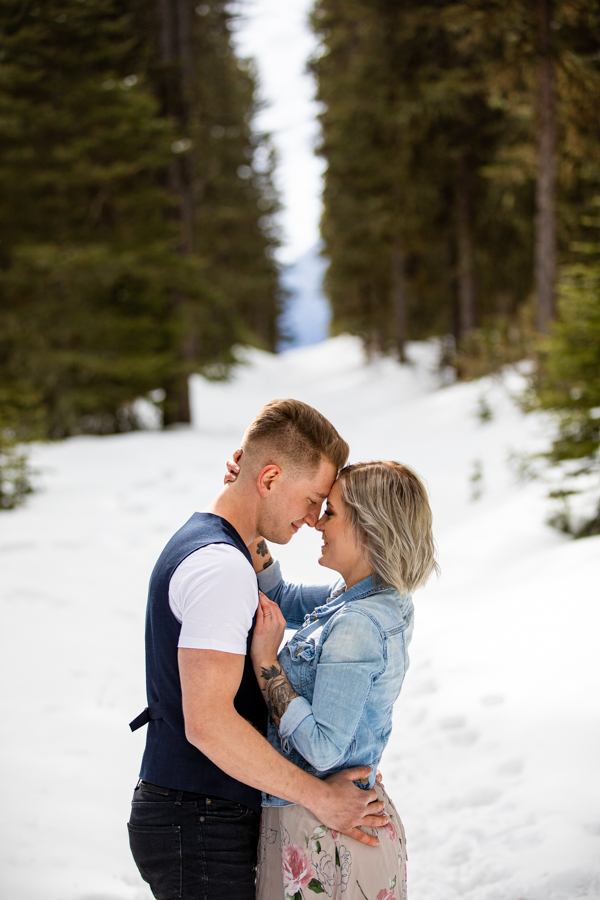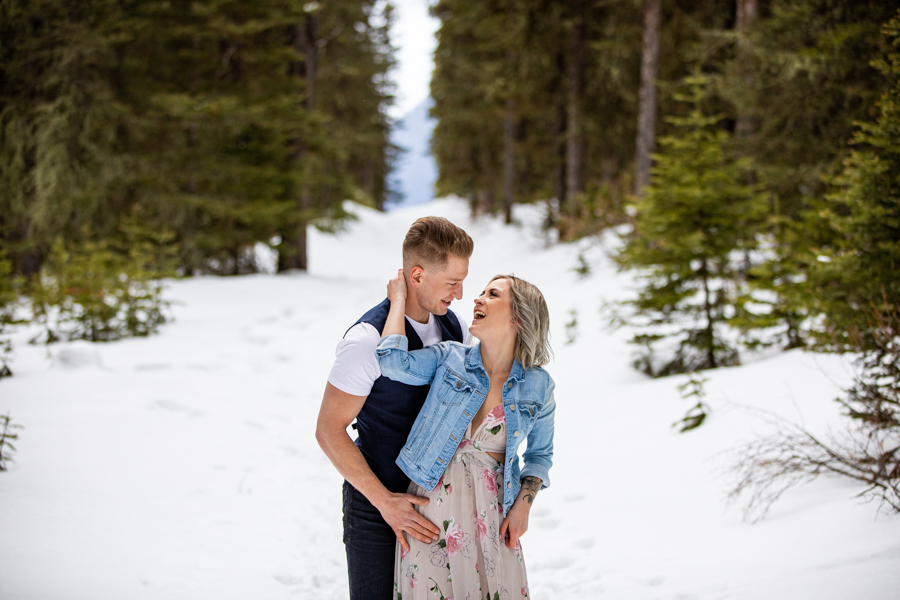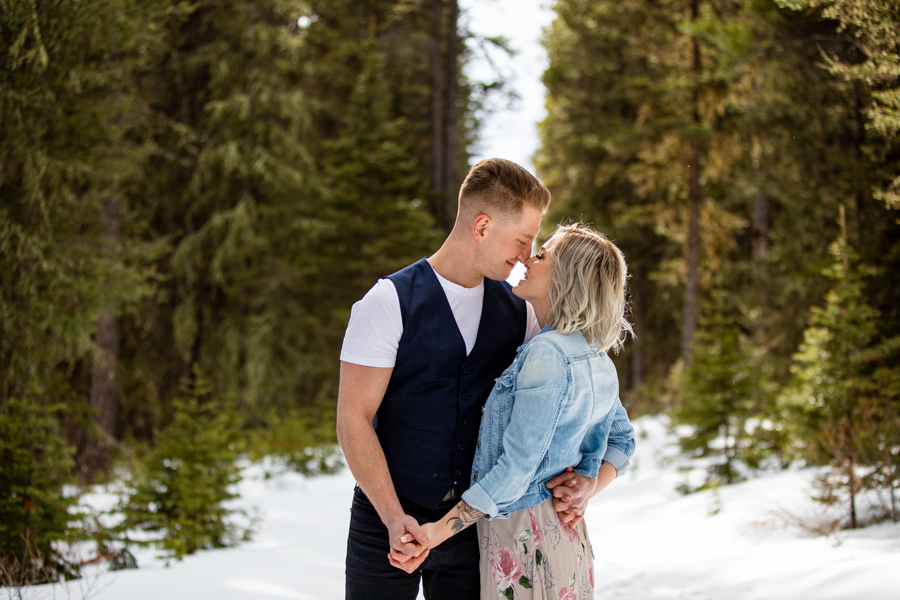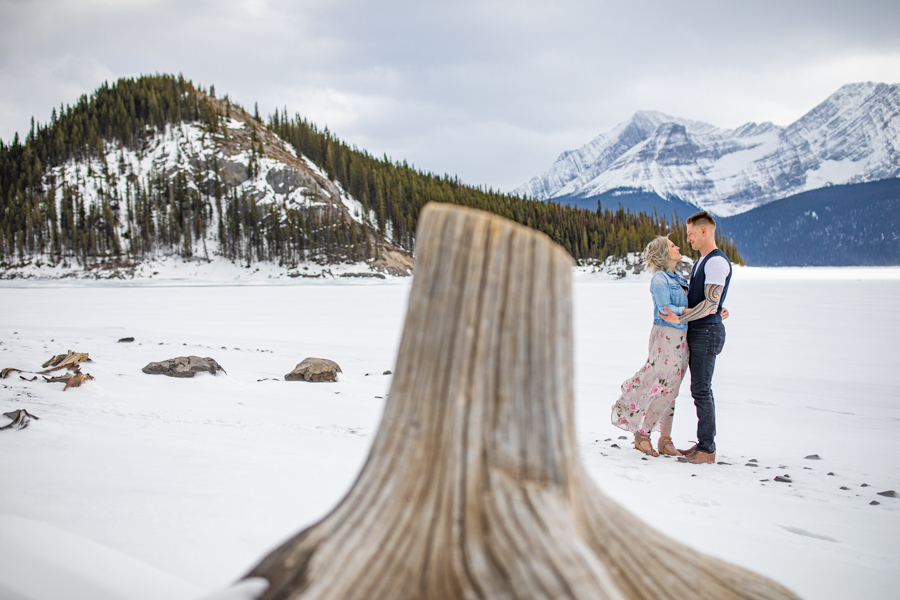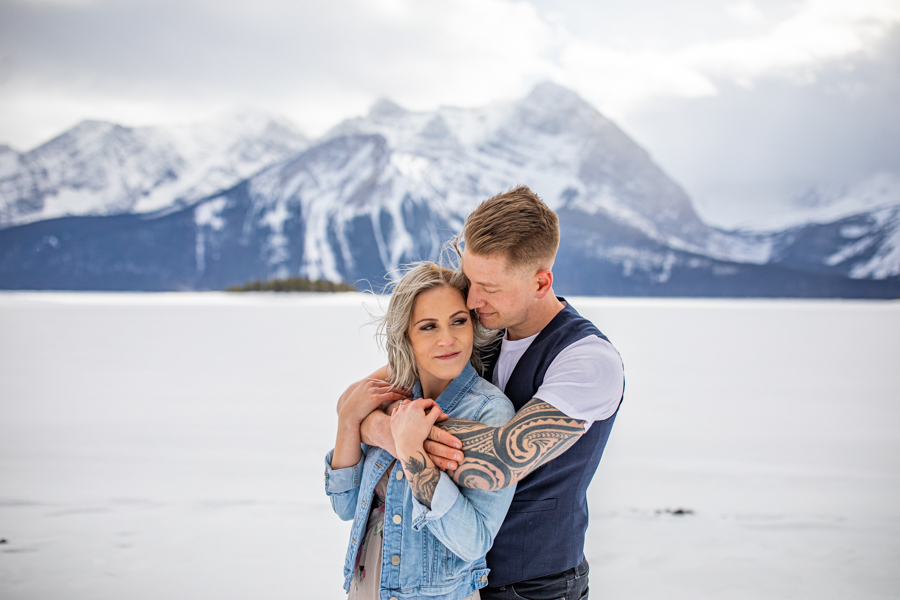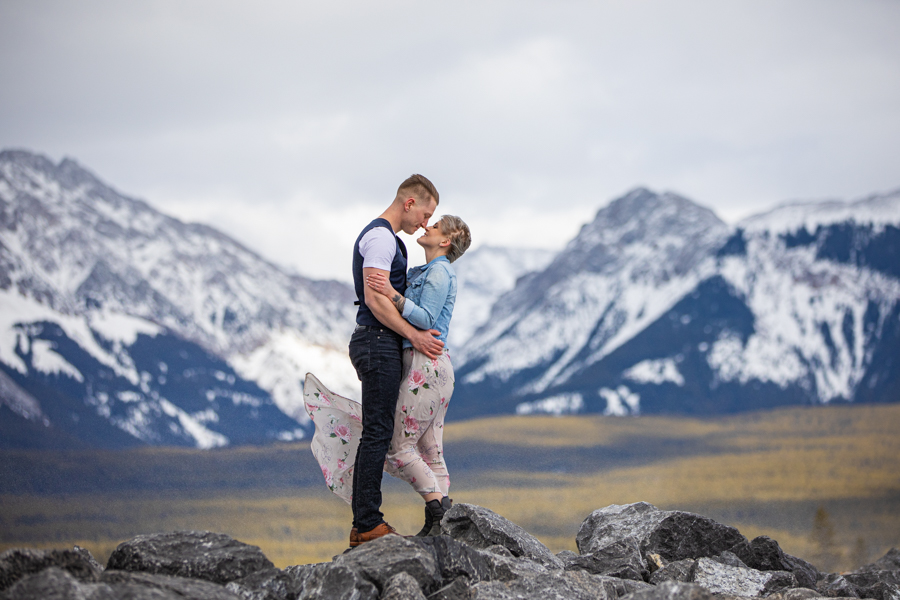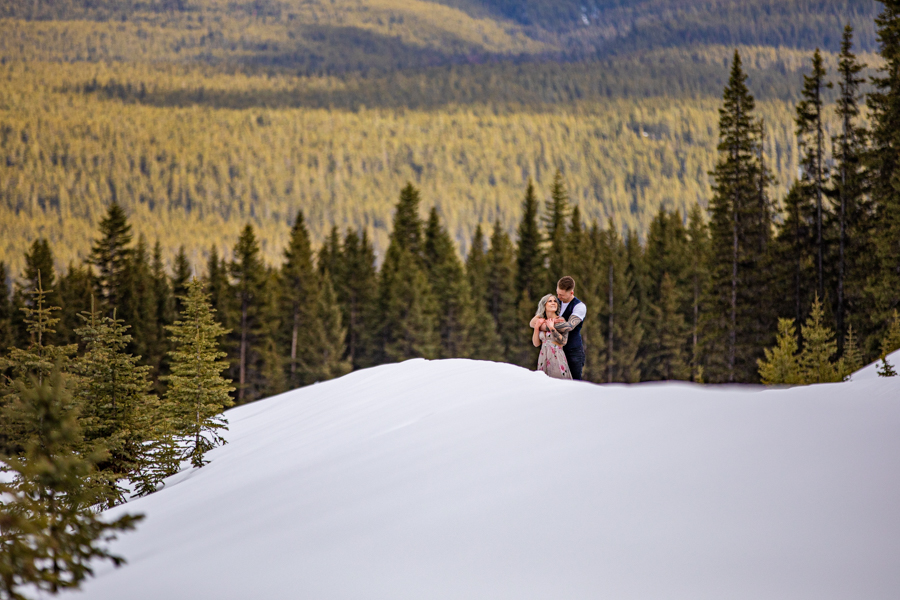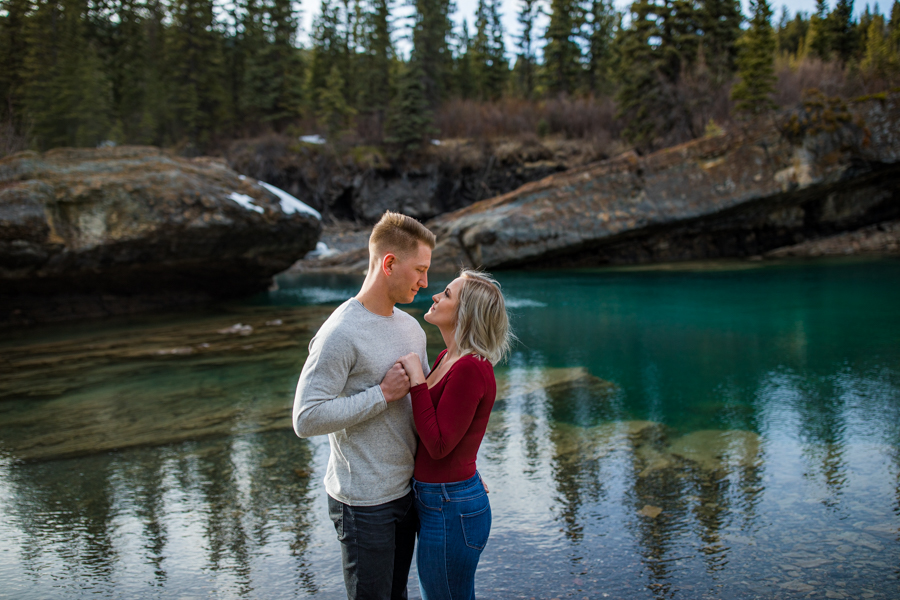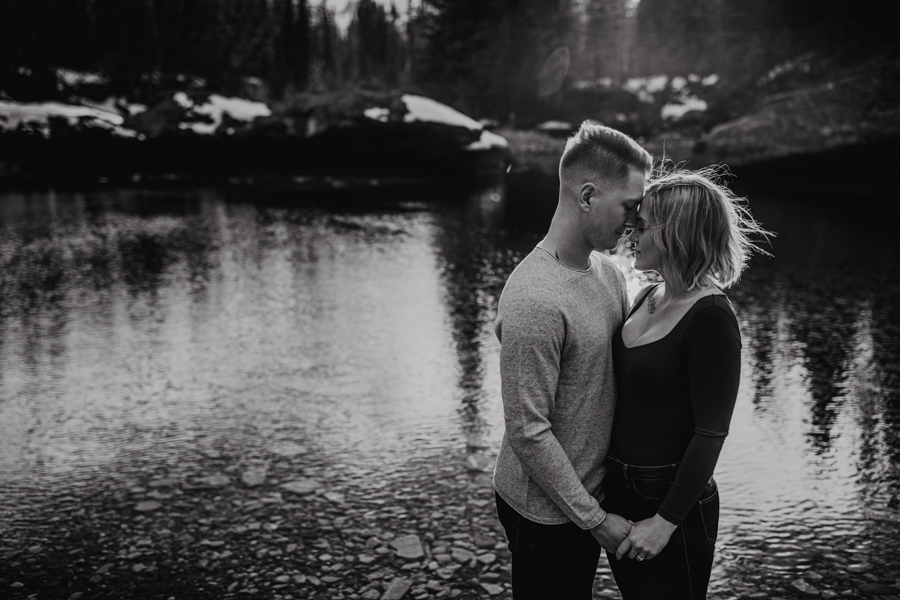 Kananaskis
The mountains are an incredible place to explore and capture your journey as a couple. Before you head out make sure you have your Kananaskis Park Pass! Please dont hesitate with any questions on locations or where to begin when planning an engagement shoot. I have tons of experience all over the rockies and am here to help! Please contact me!