Lake Minnewanka sunrise engagement is a stunning idea for any couple. We often search for amazing engagement photo locations but can be met by crowds and weather. I love capturing engagement photos at Lake Minnewanka. This is because it is often less busy and has adequate space for photos. The best locations are also along the shore line and face towards the water. This allows you to have clean lines and clear backgrounds for your engagement photos. 
The space between the mountains and the size of the lake allow for a lot of light and bright colours in the sky. Sometime when you are working in a valley the sky doesn't capture as much light. Lake Minnewanka in Banff Canada is in my top ten for photo locations. I highly recommend sunrise times for engagement sessions. At Sunrise as you can work into the rising light rather than fighting the darkness. Starting early also allows us to beat the crowds. 
Lake Minnewanka also has multiple pathways for creating variety for photo locations. Once leaving the Lake Minnewanka parking lot you can reach an amazing foot bridge. The Bridge and an area for cliff jumping are 30 min hike. Cliff jumping at lake Minnewanka for couples photos is AMAZING! I love to be on the water in my Kayak to capture a different perspective for Banff engagement photos. 
Planning your trip to Banff National Park
When planning your trip to Lake Minnewanka and Banff National Park it is important to be prepared. If you are traveling from outside Alberta and Canada please plan your trip. Visit Parks Canada for more information and advice on traveling to Banff.
The park requires photographers working within it to be insured and licensed. Cole Hofstra Photography is legally allowed to work with in the park boundary. No additional fees will apply to couples booking engagement sessions.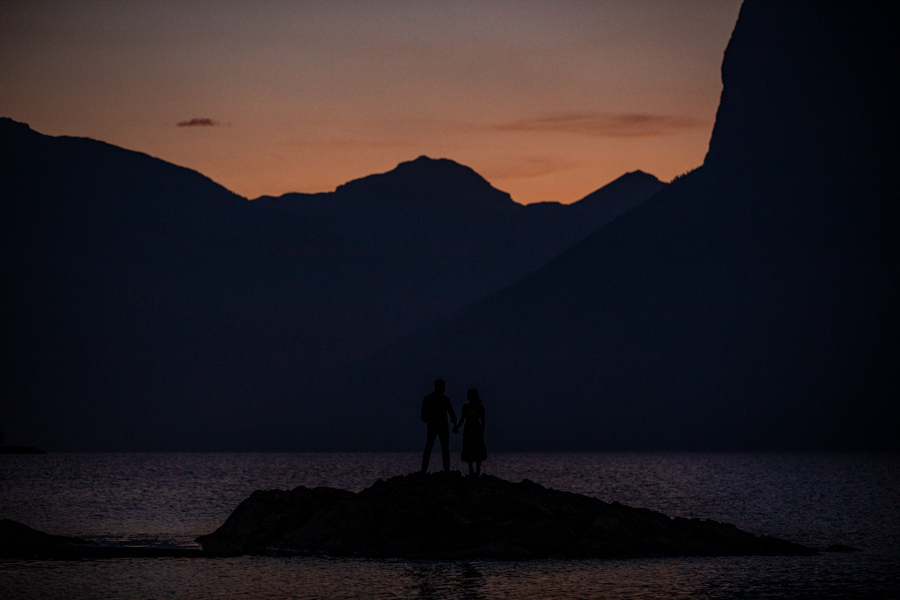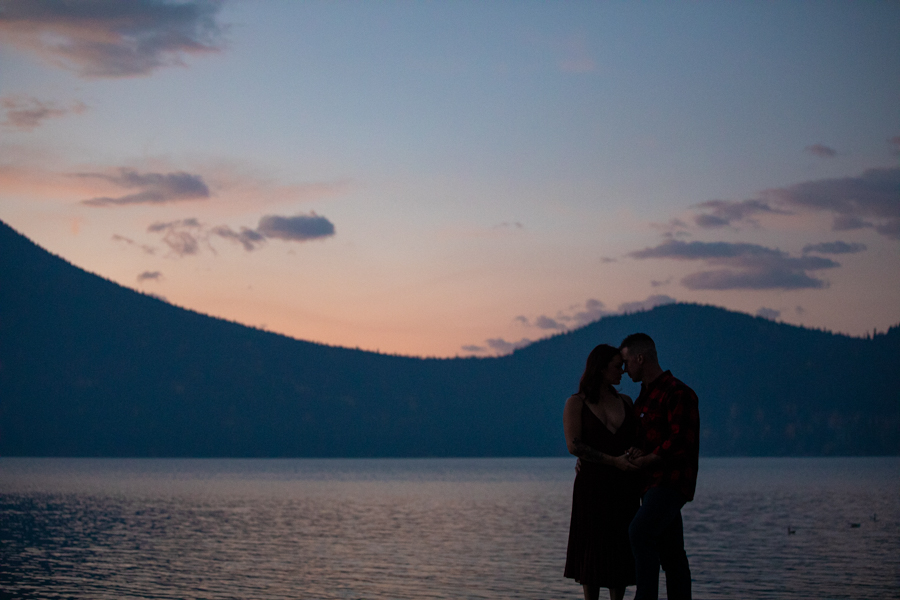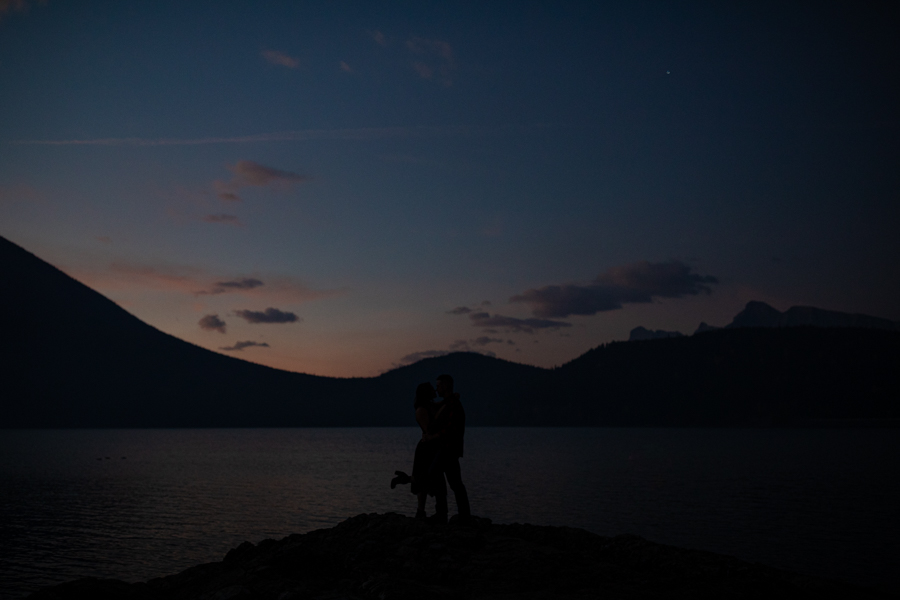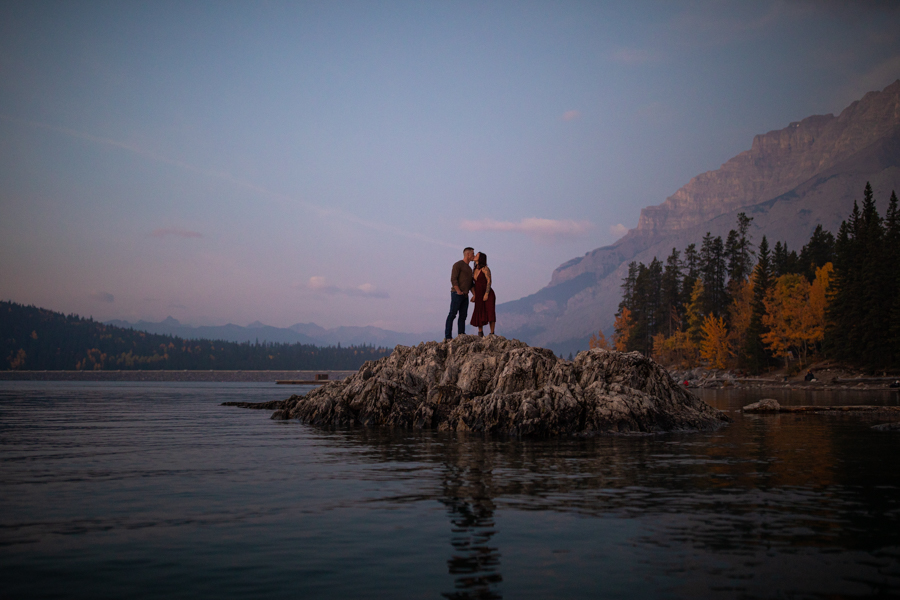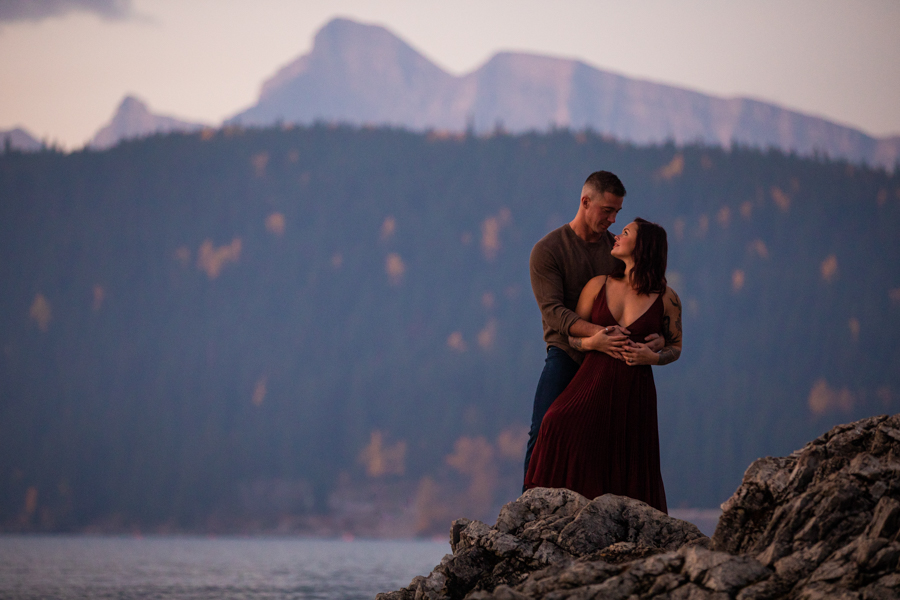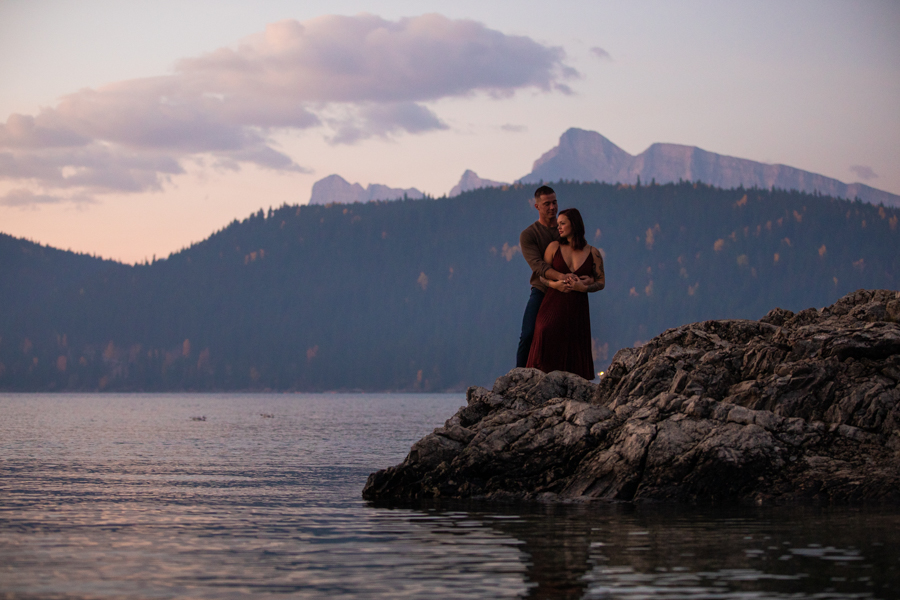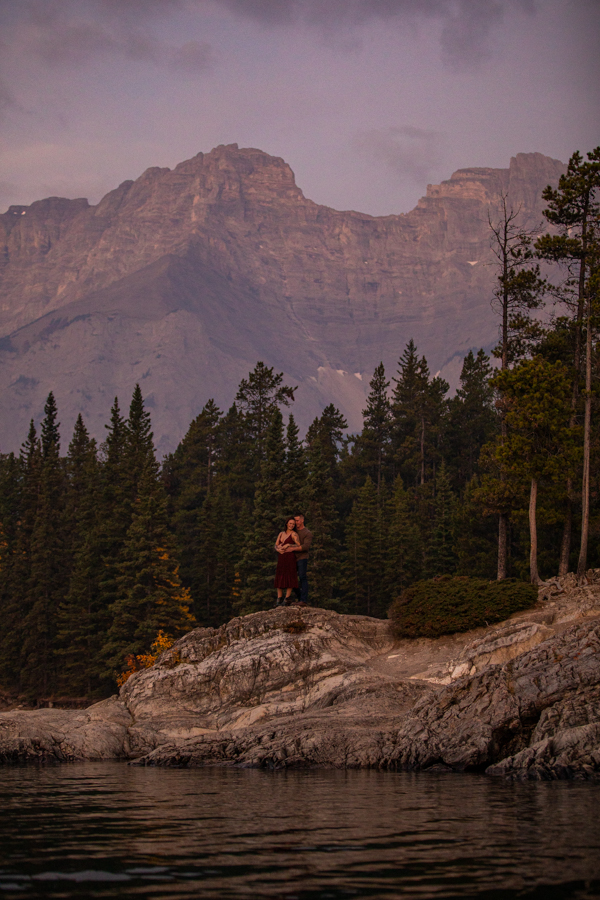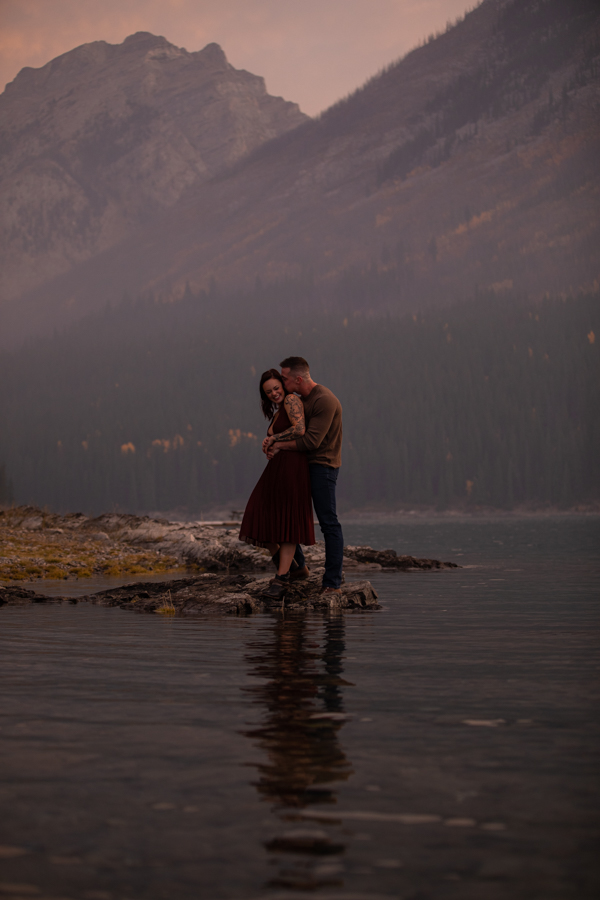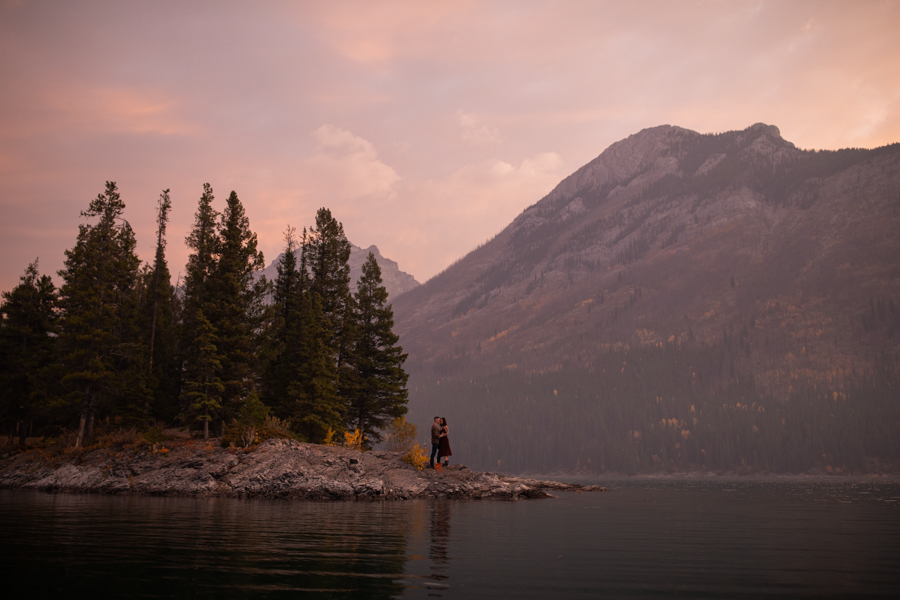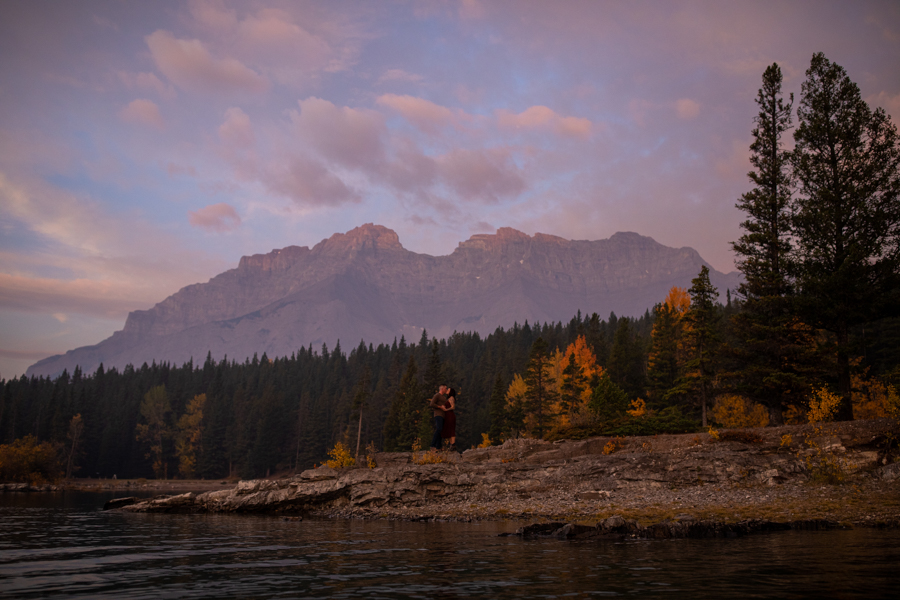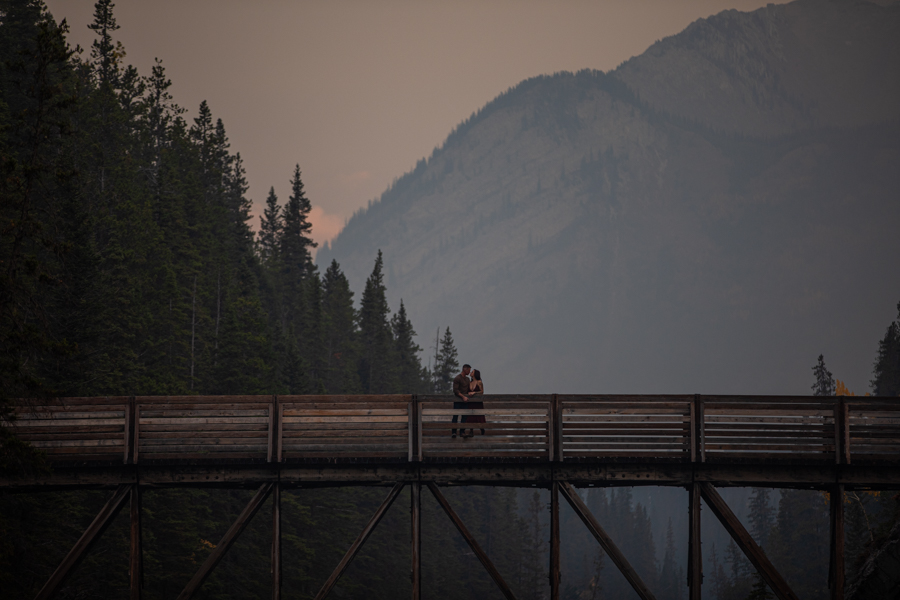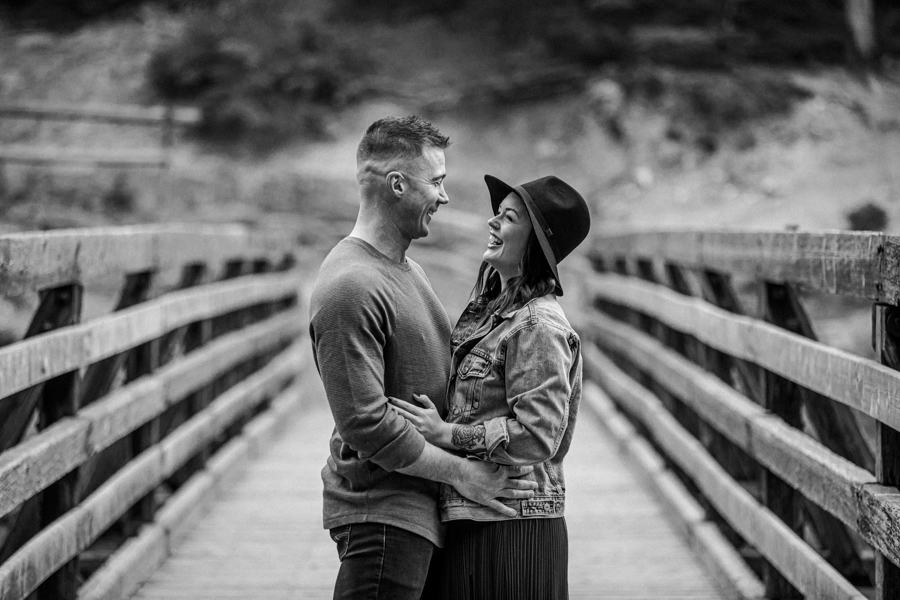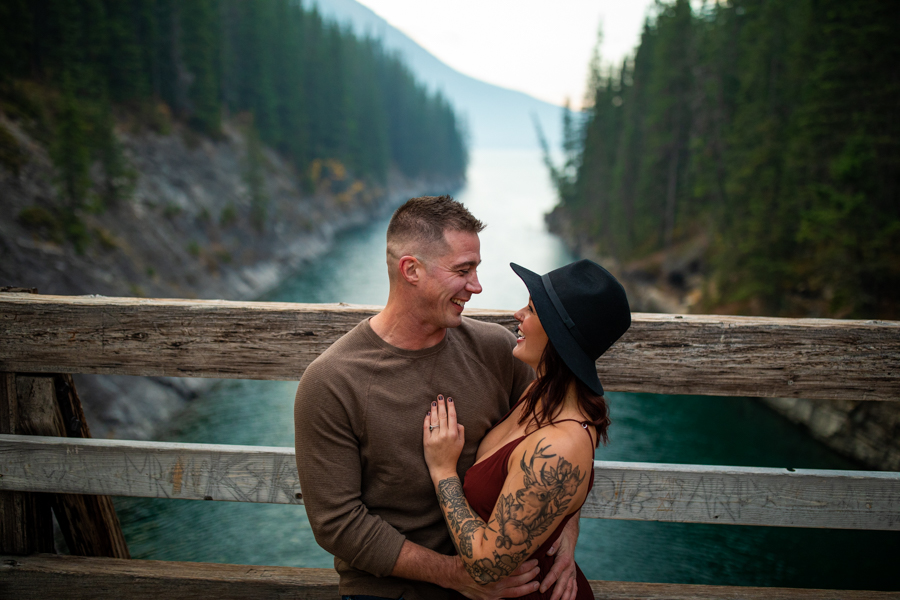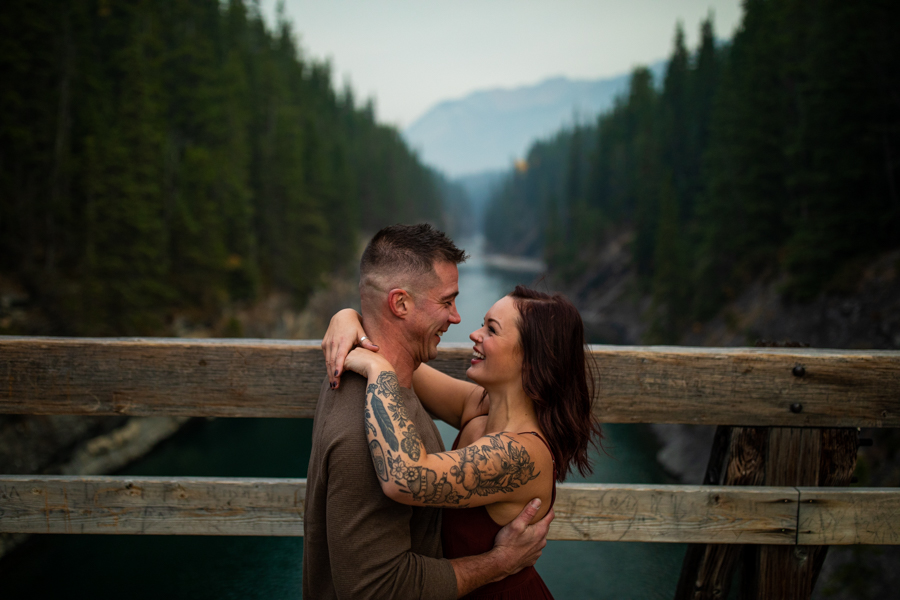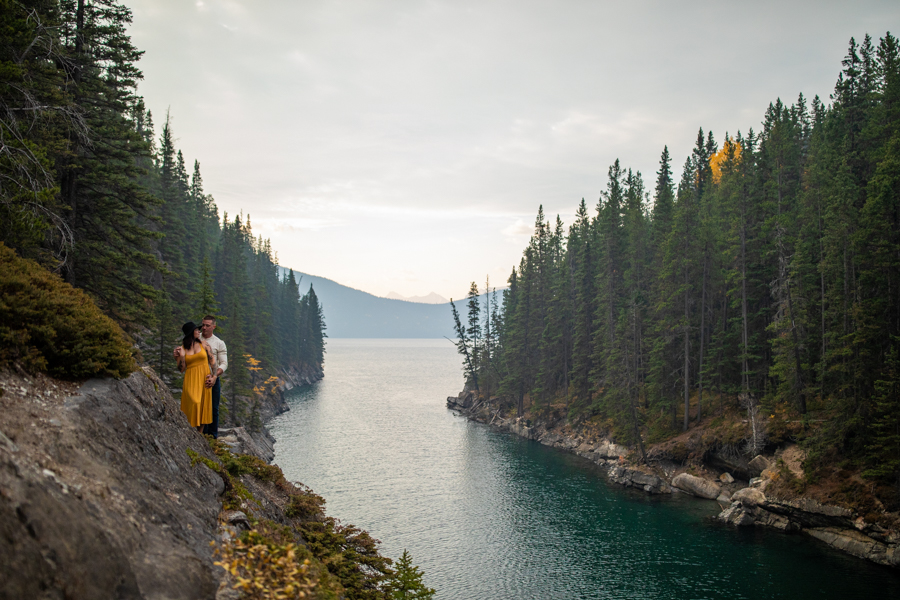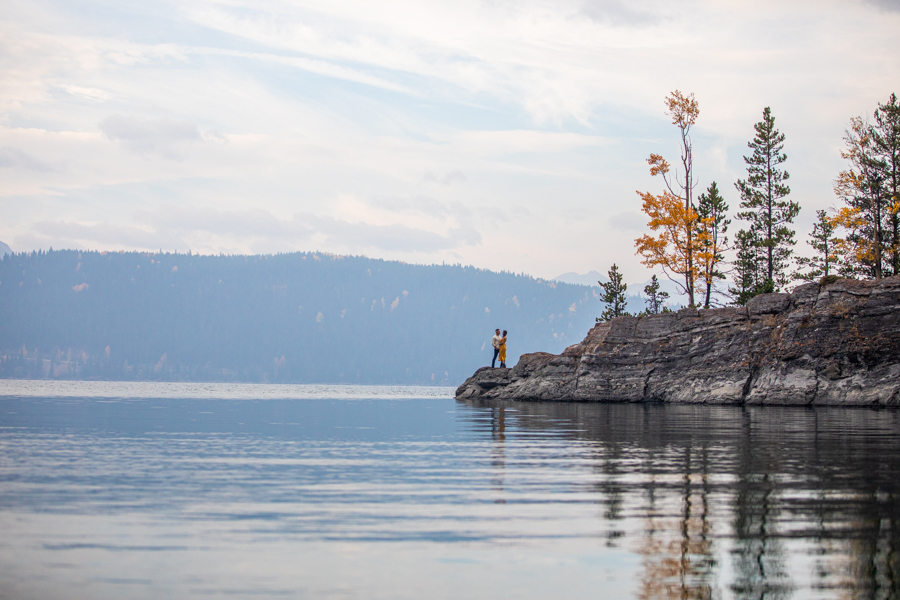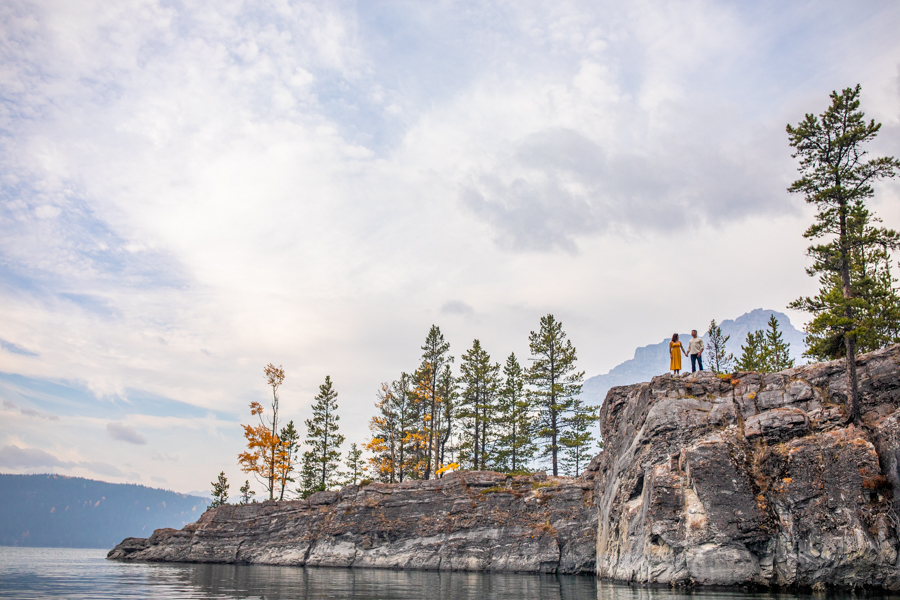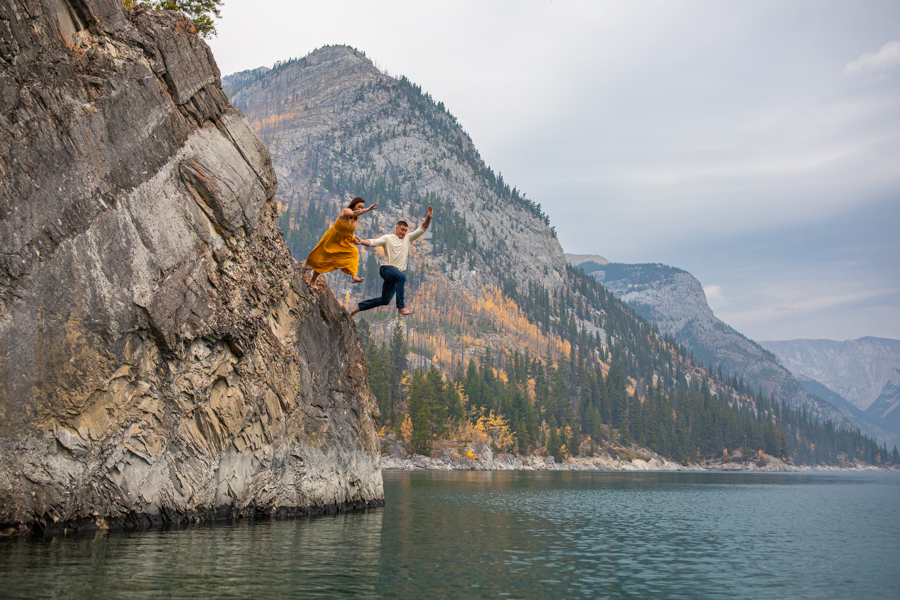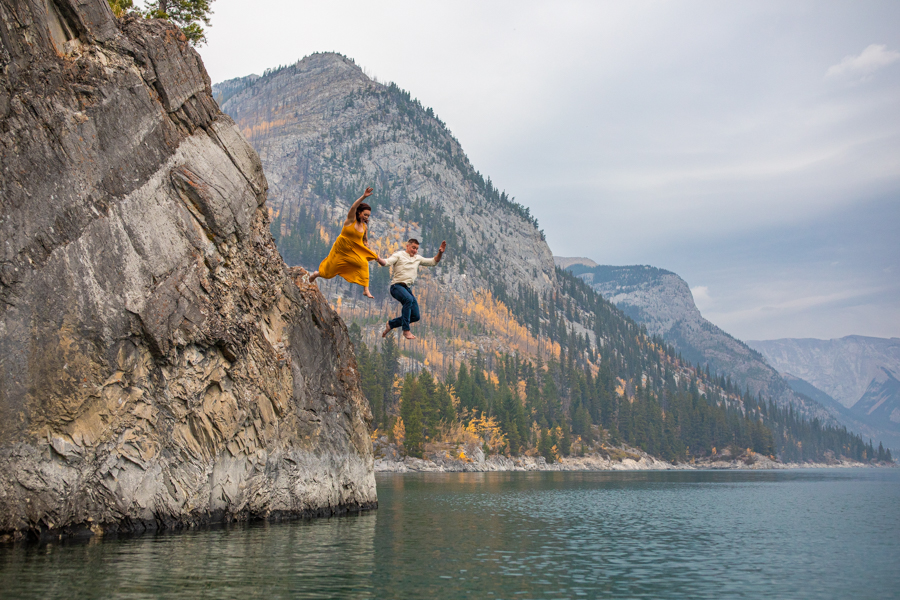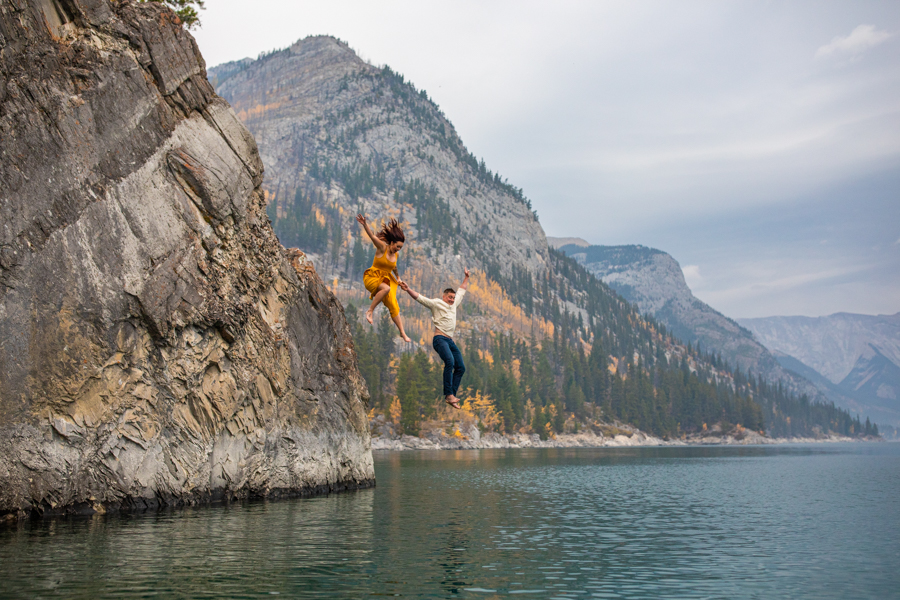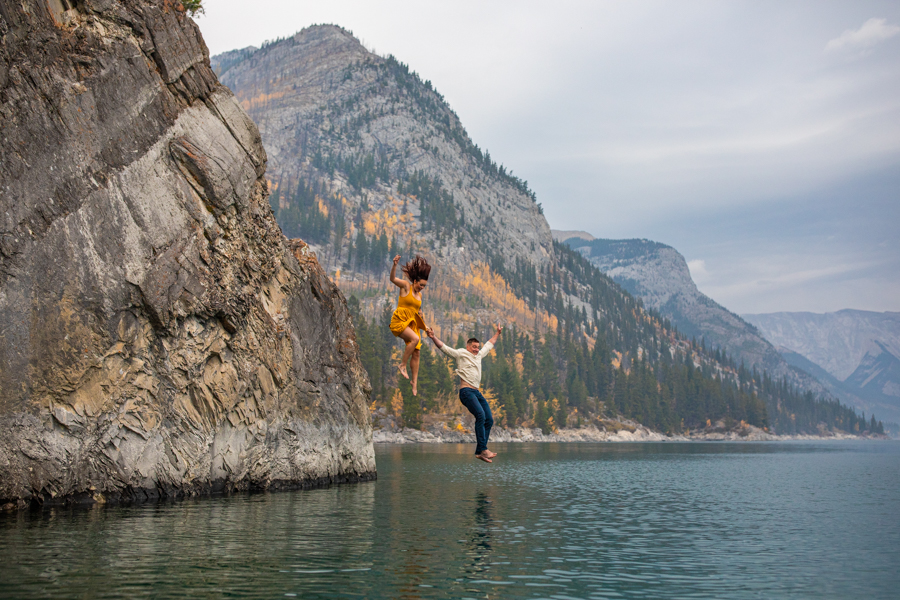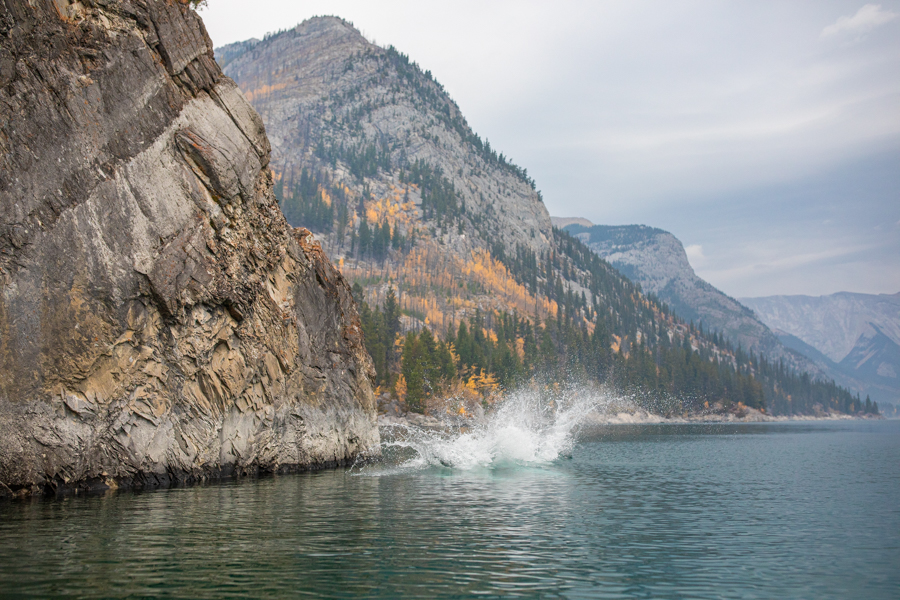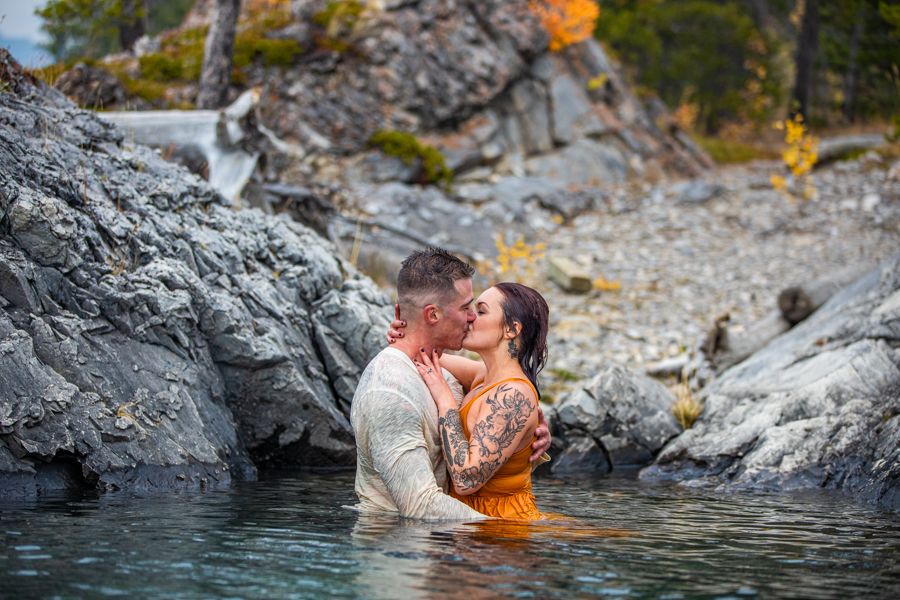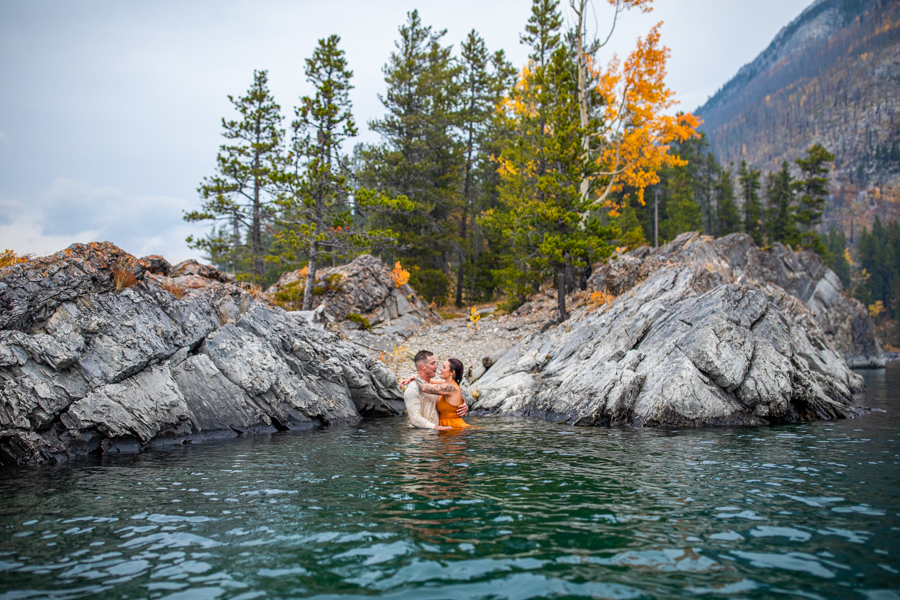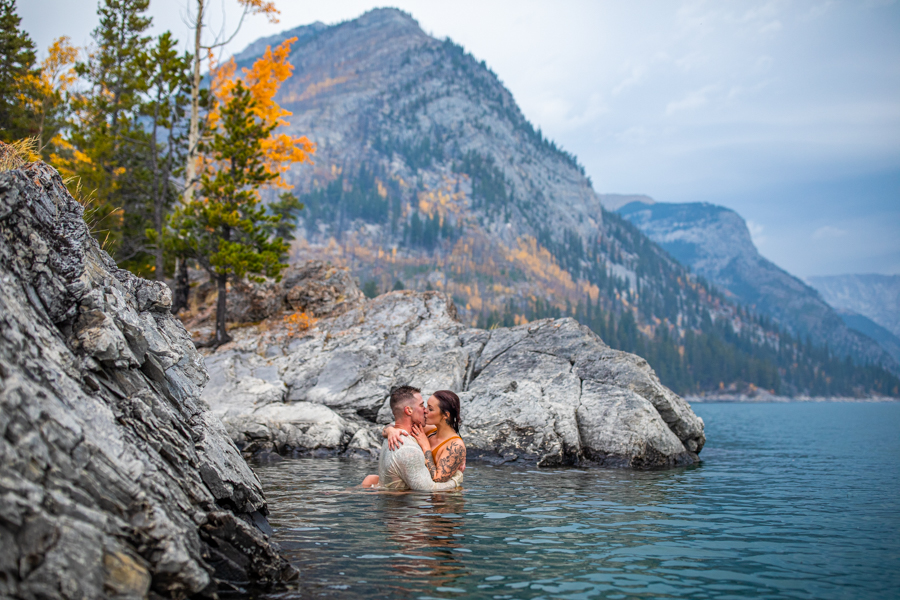 Lake Minnewanka Engagements
Thank you for viewing my engagement photography here are a few links to other sessions from different lakes. Please Contact me with any questions you have!