Welcome to the Reader Rock Garden in Calgary Alberta. This stunning and fun wedding was a joy to be a part of in the heart of downtown. I have lived and worked in Calgary as a wedding photographer for 9 years and somehow this was my first wedding at Reader Rock. The green space and amazing pathways are ideal for wedding photos. It creates an environment so you don't have to leave for portraits. Everything can be captured in the garden and surrounding areas. These two had plans for a Jasper elopement but with our current state asking family to travel can become complicated. So they opted for a closer and just a stunning wedding. Thank you so much for allowing me to be a part of your amazing Calgary wedding!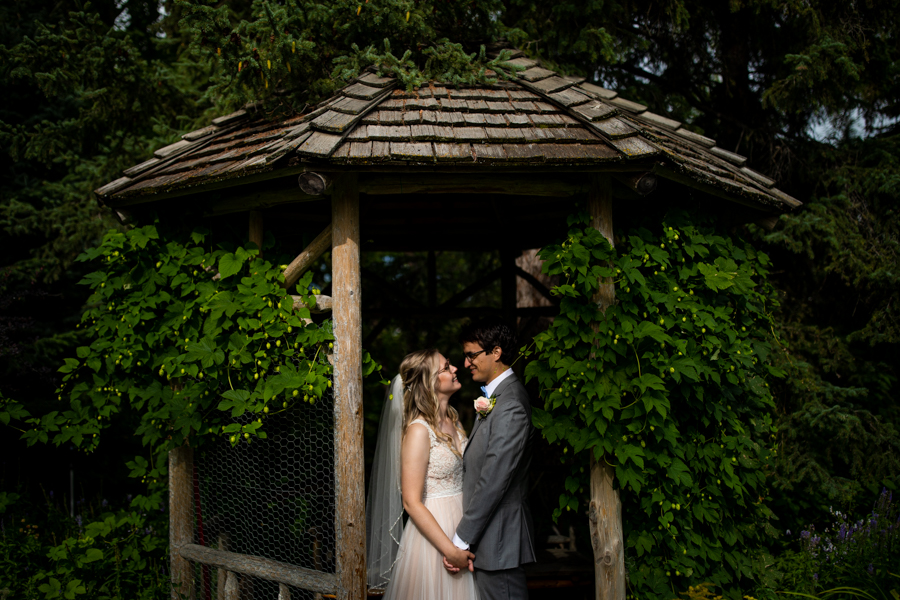 Reader Rock Garden Wedding Space and Cost
The reader rock garden is a cost effective space to hold an elopement or full wedding. With the full price breakdown here from the City of Calgary. The full cost of the main lawn is $700 for a few hour block. You can bring your own chairs as they are not provided by the garden. They only allow one event at a time as to keep it private but the pathways are still open to the public. 
Calgary Wedding photographer
Thank you so much for viewing Cole Hofstra Photography and this stunning Reader Rock Garden Wedding. I love working in these local wedding spots and would love to share a few more with you. Please take a look at some more Calgary Wedding Locations.
Please take some time to check out my about me section. I love working with big energy and helping couples capture the people and wonderful story of a wedding. No matter how big or small the wedding day it deserves to be documented.