Moraine Lake engagement photos, what an amazing location! Lake Moraine is the perfect location for engagement photography. The crystal blue water surrounded by mountain peaks creates the most stunning back drop in the world. With great beauty can come competition for locations. The small parking lot can quickly become overrun and they often shut down the road access. 
Planning your engagement at Lake Moraine can take planning and timing. The Fairmont Chateau Lake Louise  offers shuttles that can help you avoid parking. They are the simplest access to the lake and not getting caught outside the road. Lake Louise also has an external parking lot with shuttles coming up to the parking lot. This option can take time and have a cost associated with it. 
Many photographers plan for sunrise sessions and the rock pile at Moraine Lake can become crowded at first light. Working with professional photographers who know how to angle and work to keep clear back grounds is very important. I often like to start at the far end of the lake workingman way back. This allows you to avoid crowds and have better photos. 
Moraine Lake has become very popular over the past few years. Please stay on trials and respect the beautiful environment. We want Lake Moraine to be around for years to come. 
Moraine is also the base for many hikes and outlets for other stunning views not just the lake itself. Coming to the lake around 4pm is also a great idea. It may not have the pink morning light but you will be avoiding crowds and have more options for locations. 
Check out All Trails App for hiking ideas and other options around Moraine Lake.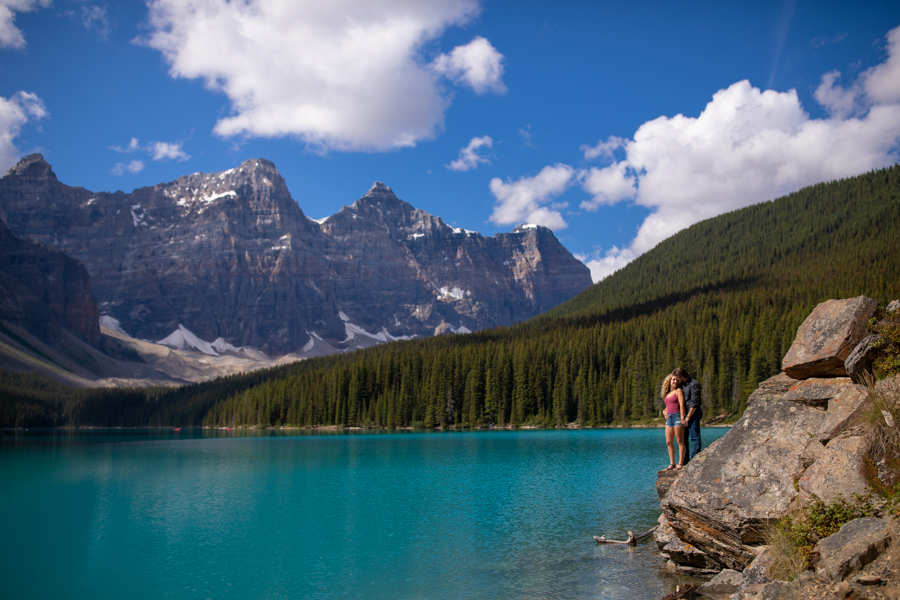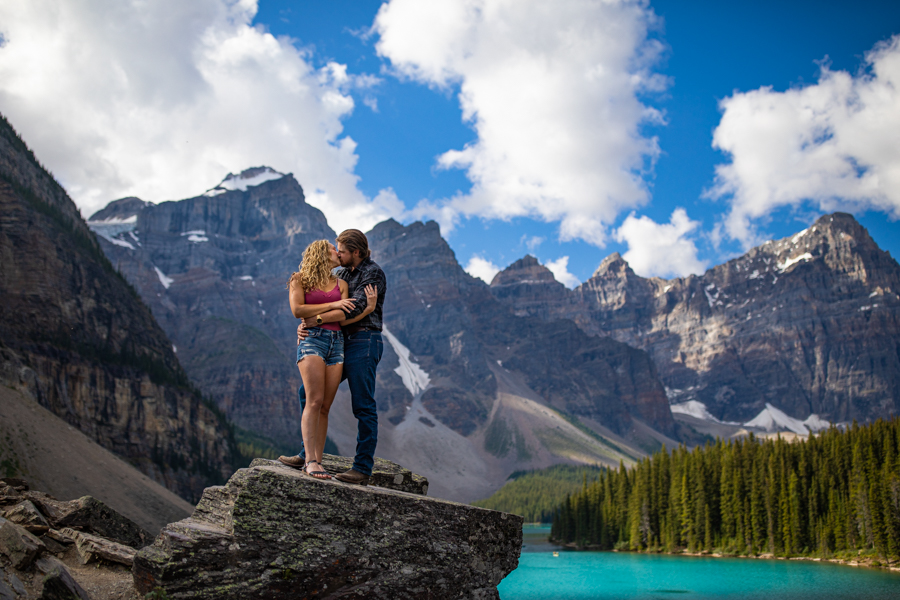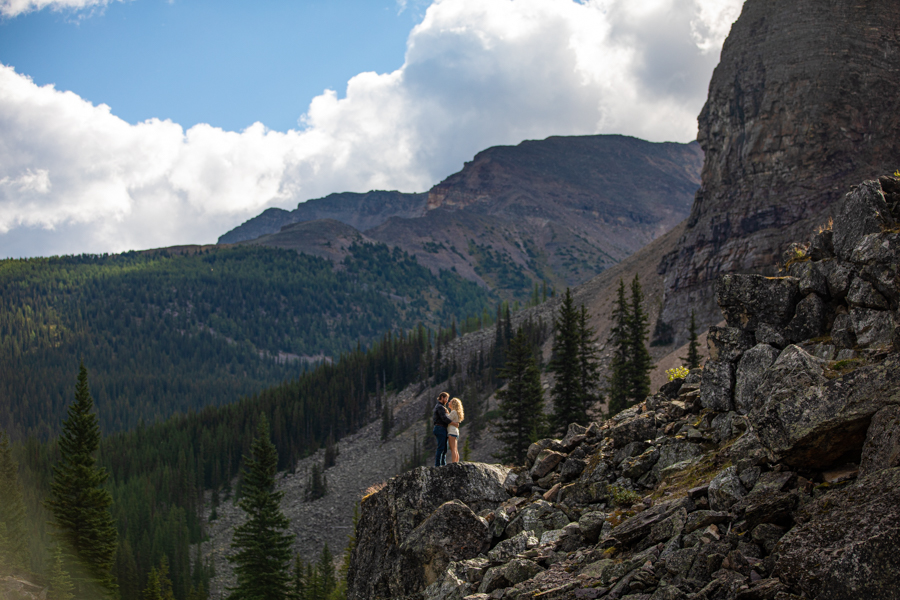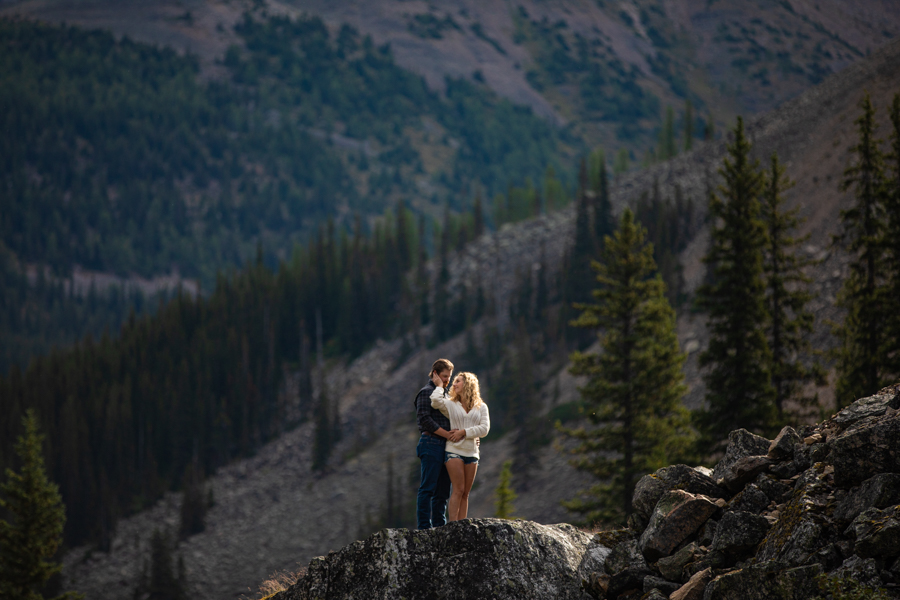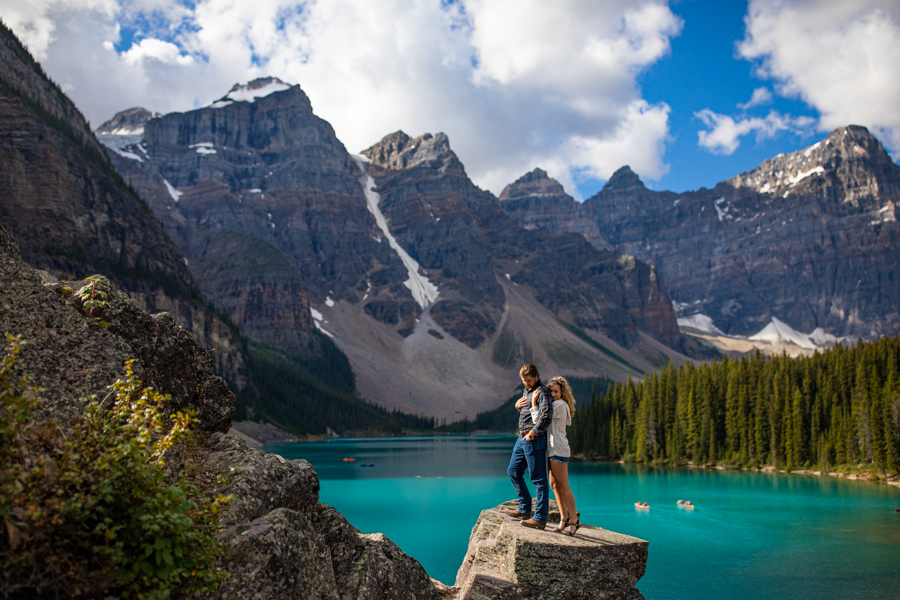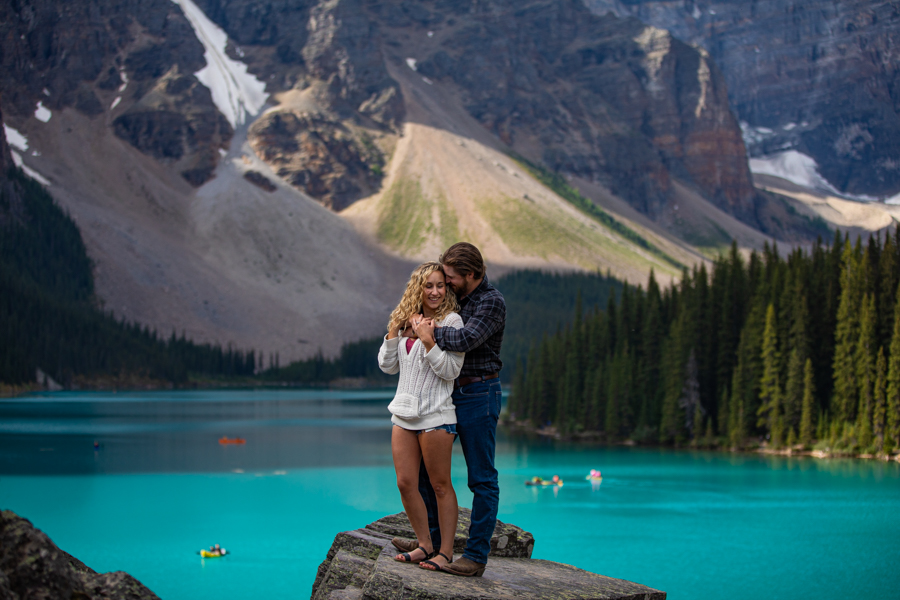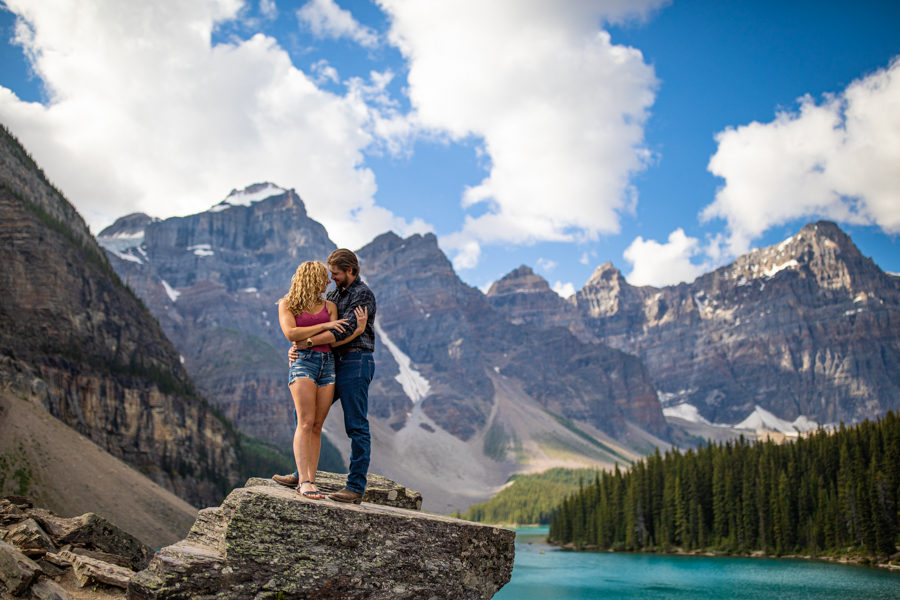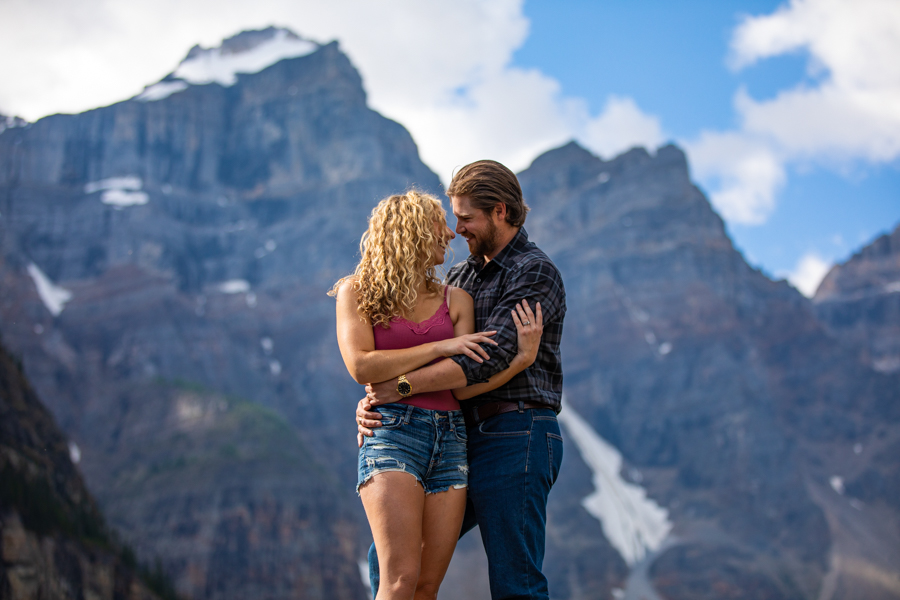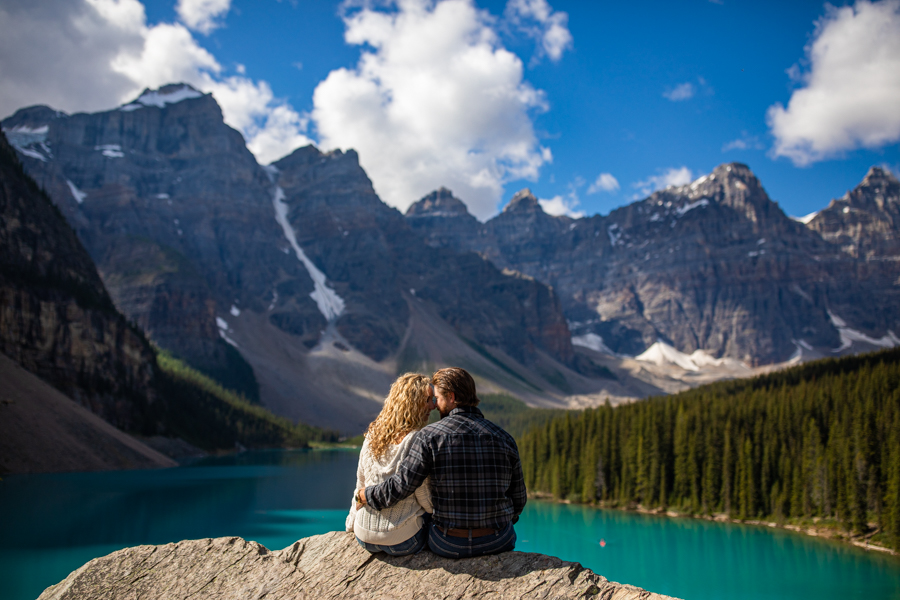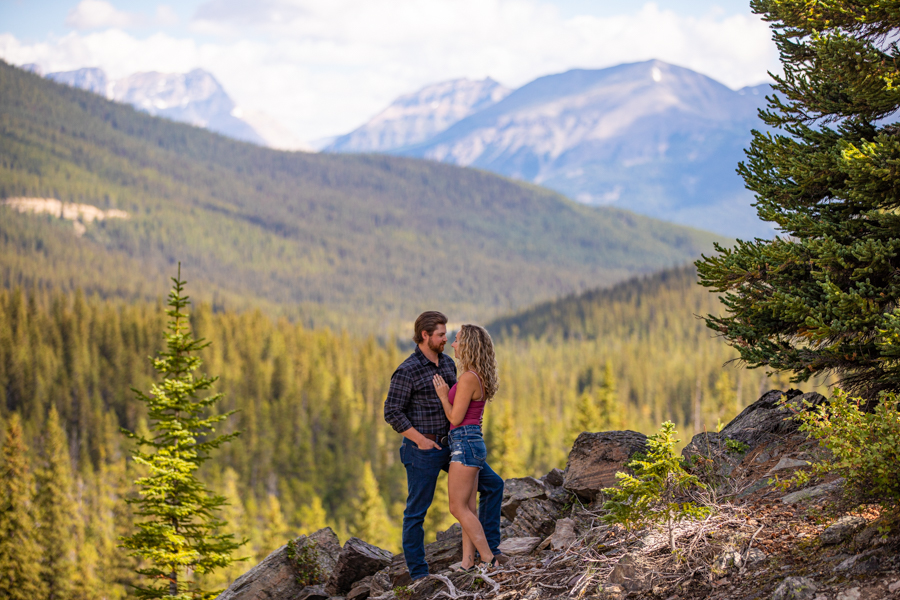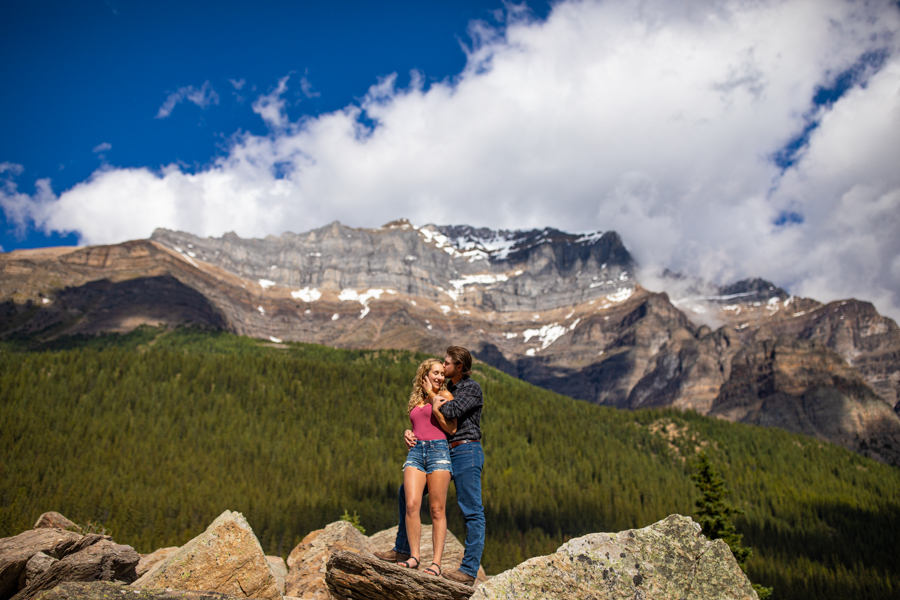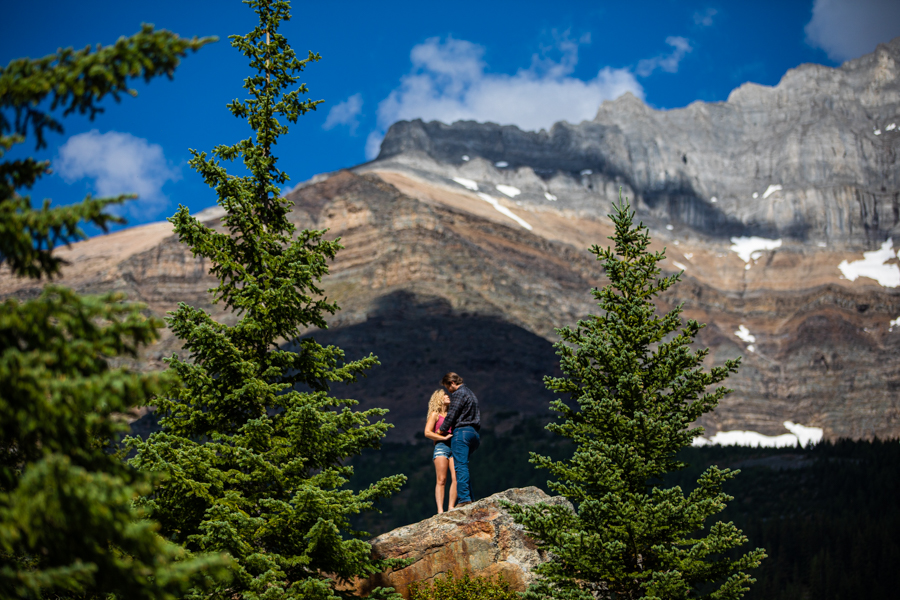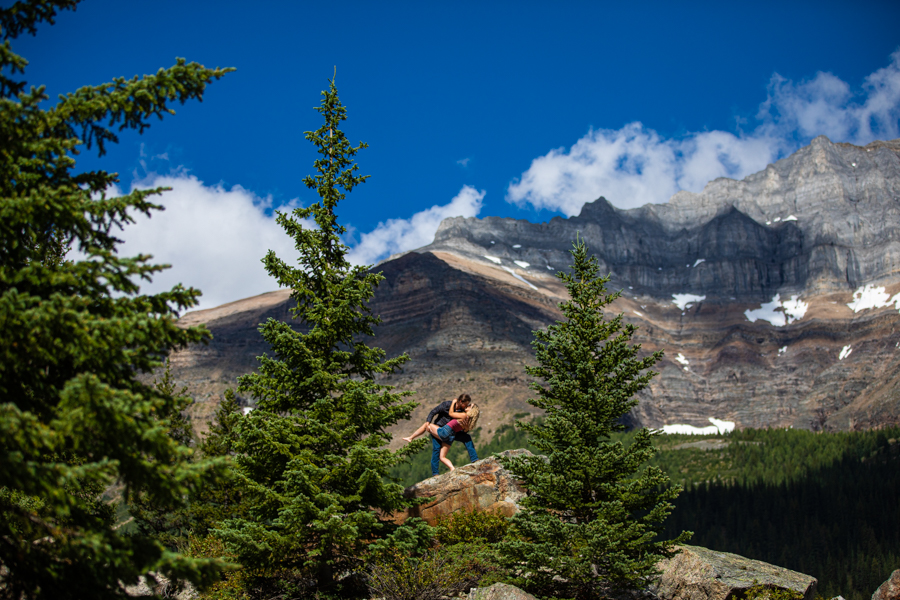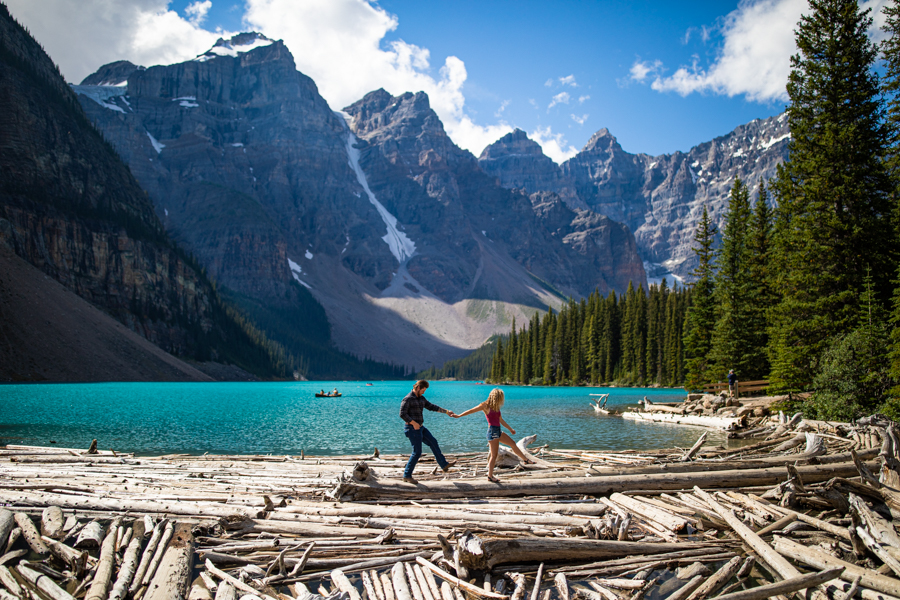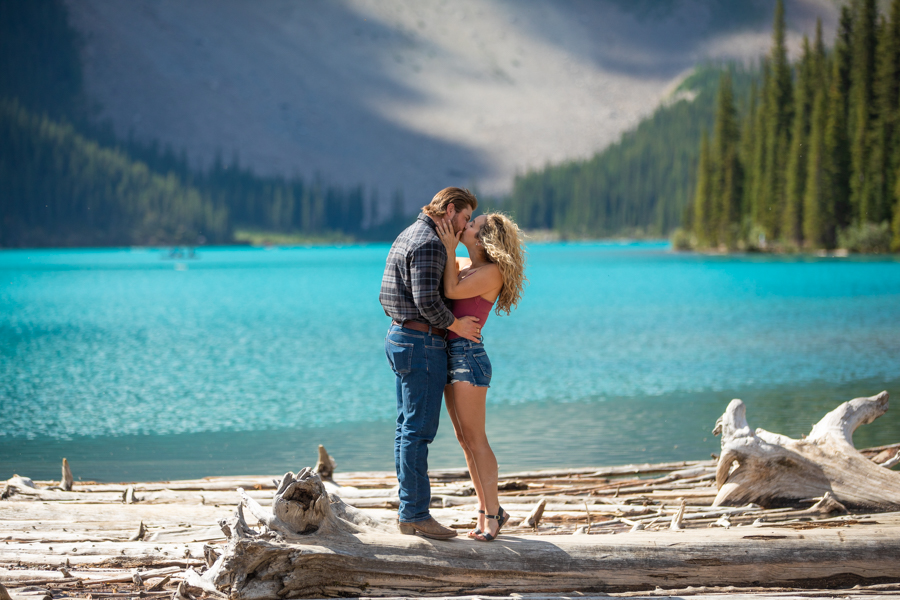 Lake Moraine Engagement photos
Thank you for viewing my engagement photography. Please follow the links below to see more Moraine Lake and Lake Louise engagement sessions. I love working in the area and have a ton of experience dealing with crowds and timing. 
This proposal in a canoe on Lake Louise is a stunning example of planning and the amazing blue water in the area – https://colehofstra.com/lake-louise-canoe-proposal/
This Moraine Lake elopement took place in the rain but it helped clear out the crowds and give us more opportunity to locations and clear views. https://colehofstra.com/moraine-lake-elopement/